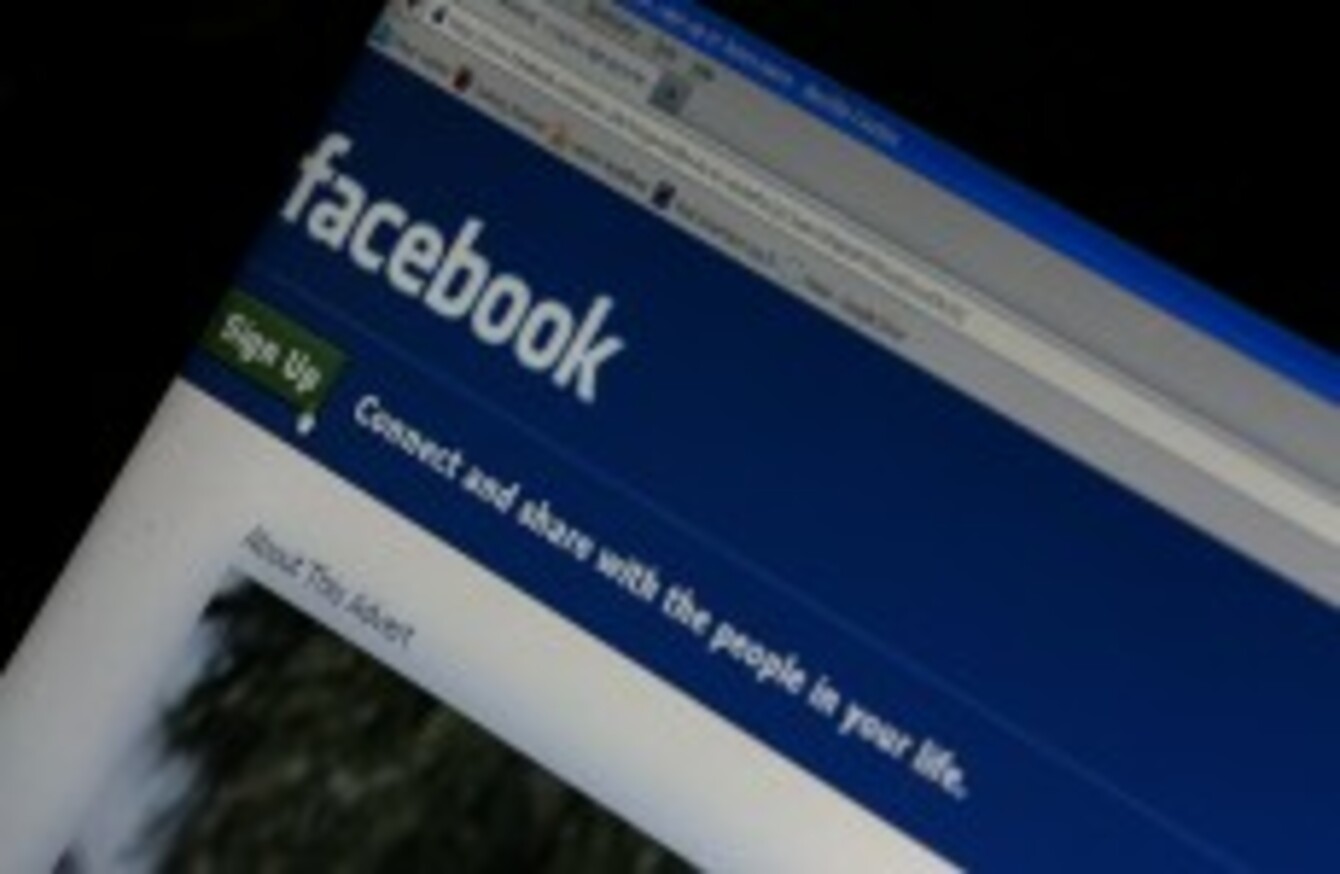 Image: Dave Thompson/PA Wire
Image: Dave Thompson/PA Wire
IT'S BEEN AN eventful ten years for Facebook. Pretty much everyone knows the story behind it (or has seen The Social Network at some point) but within those ten years, the landscape of the web has changed significantly.
When Facebook first launched in 2004, it was seen as a way of connecting Harvard students together – as highlighted by this article from The Harvard Crimson when it launched - now it connects 1.25 billion people and is aiming to connect the rest of the world through Internet.org, something that's become a pet project for Zuckerberg.
A lot has happened during those ten years, but to celebrate its birthday, here are the moments that helped make Facebook what it is today.
The Like Button
When: February 2009
If you're going to start somewhere with Facebook, you have to start with the Like button and it's hard to believe that one of Facebook's most iconic features was only introduced in 2009.
Deciding to take some inspiration from FriendFeed, it allowed users to like comments, updates and photos, but few could have predicted the influence it would have on future social sites and apps, practically appearing on every site that has Facebook integration.
There's a very good reason why it was so successful – and ties in with the reason why Facebook will never introduce a dislike button: A positive site has a greater chance of seeing users returning, whether it's because your post got a few likes or you wanted to keep up to date with what your friends are doing.
That association is one of the reasons why users return to the site daily, and why it continues to grow even to this day.
The like button is so iconic, it's the first thing that greets people when they arrive at Facebook's California headquarters (Image: Facebook)
Web integration
When: August 2008
Practically everywhere you go, Facebook is there. Signing up to a new service? Use the connect via Facebook option. Come across an article you enjoyed? Hit the like button. Its ubiquity is one of its main strengths.
Facebook was a popular site when this feature was introduced in 2009 – for reference, it had 350 million users – but having this integration made it more than just a popular site, it turned into the foundation for most, if not all, web activity.
Having that kind of reach and influence was unheard of at the time and it gave people more reason to sign up, a single profile would prevent them from having to fill in numerous pages and reduces the steps between arrival and using a site.
Twitter and Google also got in on the act, but Facebook's popularity and data meant developers were more likely to choose it first over the rest.
Netflix is one of many sites that allows you to sign in via Facebook (Image: Netflix)
Failure… lots of failure
When: Too many to count
As much as we talk about the positives, there are numerous instances where Facebook failed in its attempt to become a central hub for the web. Features such as check-in, its attempt to turn its messaging service into email, and its failed ecommerce initiatives spring to mind, but the most noticeable examples was its shaky move to mobile.
Outside its main app – which had numerous problems with speed and reliability up until a year ago – it released copies of other popular apps such as Camera (Instagram) and Poke (Snapchat) to help capture a mobile audience. Neither were particularly successful while other attempts like Facebook Home, which turned your Android phone into a Facebook home page, disappeared as soon as it arrived.
While these setbacks were a blow to the company, the company was big enough to be able to dust itself down and move onto the next project. Few companies have the ability to do that – Google being the best example – and because Facebook's core product (ads and time spent on the site) was so strong, it could afford to take these risks.
Its mobile offerings have gotten better thanks to Messenger and its acquisition of Instagram. The release of Paper looks like it will be a hit if early reports are anything to go by.

(Video: theofficialfacebook/YouTube)
The "death" of Facebook
When: Anytime since 2009
Like anything big, there's always going to be moments where people will say its time was up. Facebook was no different and has seen numerous instances where people say it's on the way down.
Every bad decision or unexpected development was scrutinised and provided a reason why Facebook was going to end. Teenagers, ads, privacy, a staff member leaving the company and many other reasons have been put forward but it's still going strong and shows no sign of slowing down.
This is because saying something will die out is the easiest prediction anyone can make. All things come to an end eventually – and Facebook will be no different – but nobody knows what's going to happen next, and unless you have something more than anecdotal evidence, predicting it will be hit and miss.
Even if people were to stop using Facebook in their droves, it still has information on 1.25 billion people which can be used to repurpose itself and start afresh.
The greater paradox is that by repeatedly saying that Facebook's dying, you're giving it more coverage which in turn makes more people want to join it and it becomes more popular. Such thoughts are best summed up by PJ Vogt from On The Media:
It's exciting to imagine life without Facebook, and saying that anything will die is, in the long run, a safe bet. But if, as it seems, 2014 will be the year we read a never-ending parade of stories about the Death of Facebook, you can probably safely ignore them. The first sign that Facebook's actually in trouble will be when it's no longer popular enough to earn clickbait pieces about its imminent death.
How ads appear online
When: 2009
Say what you want about the site, but it was influential in shaping how advertising is done online. Like most features on the site, Facebook didn't pioneer social advertising, but it did refine it and create a way that would reach users without being obvious.
Targeting specific demographics right down to location, gender, age, and interests, meant advertising on the site became popular and more businesses set up pages to connect with customers. The sponsored content – ads that appear within your feed as if they're ordinary posts – became adapted by both social site and media in general.
A long-awaited IPO
When: May 2012
Facebook continued to grow and when it reached the 500 shareholders mark at the end of 2011, it was required to go public thanks to a rule from the US Securities and Exchange Commission. Since it was the first purely social site to go public – LinkedIn and Google went before it – and was poised to reach the one billion mark by the end of the year, there was a lot of hype surrounding it, but ended up having a shaky start.
It started off well with shares opened at $42 but by the end of August, it dropped to $18 because of concerns it wouldn't be able to make money from mobile. However, profits and significant improvement on mobile revenue meant that its share price is now a respectable $61.
Considering that its revenue was based entirely on advertising, it had a lot to prove, but its success (so far) has suggested that social isn't as risky a bet as one might think, and it's the reason why Twitter is getting so much leeway despite not yet making a profit.
How Facebook's stock performed since May 2012 (Image: Google Finance)
Becoming a news and media source
When: November 2013
When Buzzfeed wrote a piece on how Facebook sent publishers a high amount of traffic back in November, it signalled a change. Instead of going to Google, more and more people were relying on shares and posts from friends to find their news or interesting articles.
This was important as it meant that the needs and uses of Facebook shifted from being a place where moments were shared to a place where news and opinions were shared. This had been happening for a while, but the last few months have highlighted just how much of an impact Facebook has on news and media sites.
Twitter and Google will be the place for breaking news, but Facebook has become the place where articles can get a new lease of life. Facebook realised this by tweaking the news feed's algorithm – prioritising articles ahead of memes and images – as well as providing other features like trending topics and suggested articles and videos.
The release of Paper
When: February 2014
Facebook has been called a mobile company for quite a while, and although this is true – it does have a few mobile apps released – it's still very much a desktop site trying to fit into the small screen.
The release of Paper in the US yesterday could be the first step towards solving this problem. From first glance, it's an experience that breaks away from the traditional Facebook setup, an app that's suited for mobile instead of the desktop site made smaller. Also, thanks to the focus on news articles, it means that the Flipboard style layout is suited for reading articles.
The early reviews have been very positive so far and could very easily replace the traditional Facebook app if it's successful. Facebook probably won't mind this once it gets enough users on it and introduces an advertising format.

(Video: theofficialfacebook/YouTube)