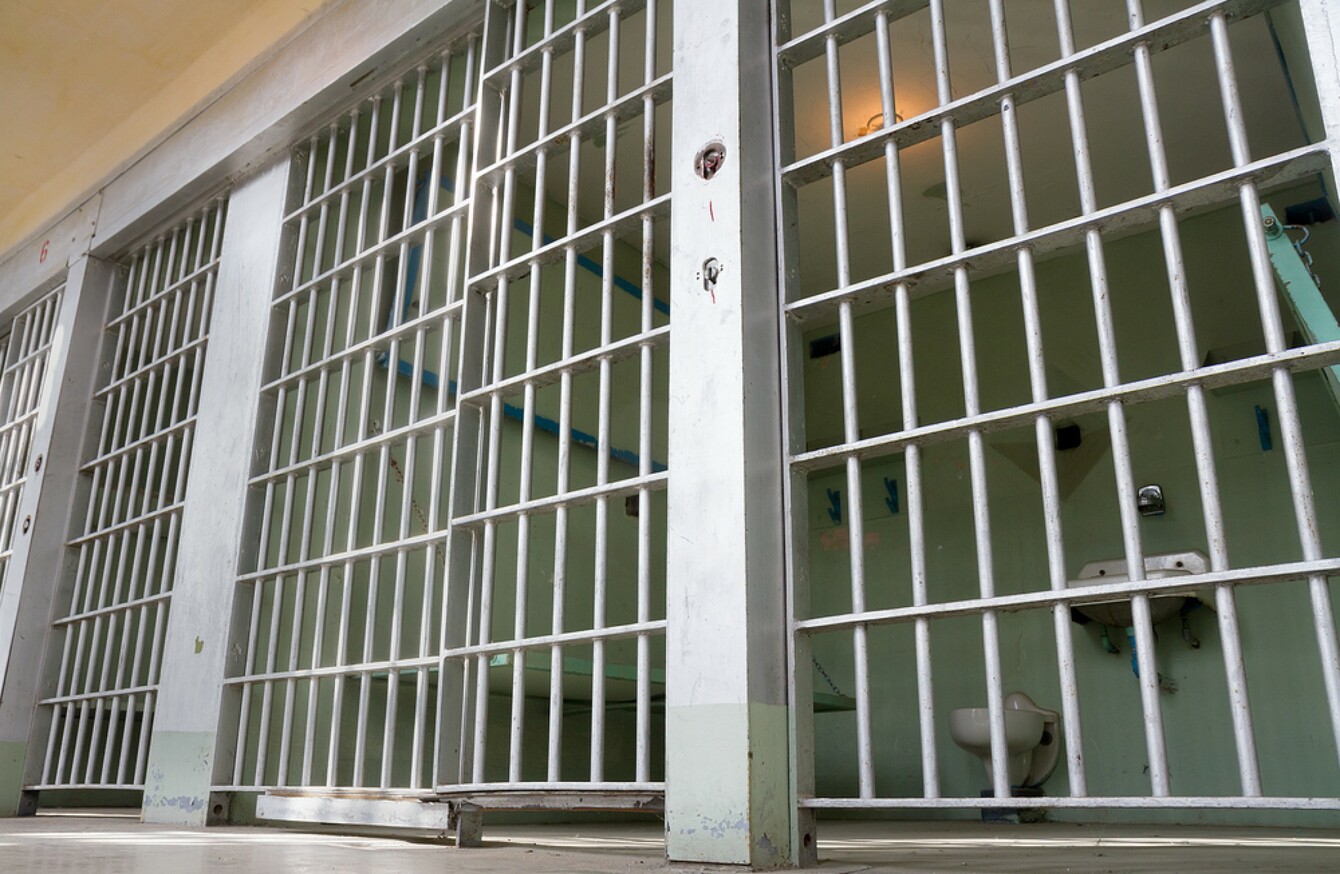 Image: Shutterstock/txking
Image: Shutterstock/txking
SHORTLY AFTER TERRILL Thomas was put in solitary confinement, US prison guards deemed him too noisy and cut off his water supply.
A week later the 38-year-old mentally ill black man was found dead on his cell's concrete floor.
The stunning details of Thomas' dehydration death have sparked national outrage in a country with an already controversial criminal justice system.
Thomas died on April 24, 2016, but it took a year before an independent jury examined the circumstances of his final days.
On Monday, after two hours of deliberation, six jurors found probable cause to file criminal charges against seven officials at the county jail in Milwaukee, the largest city in the midwestern state of Wisconsin.
The hearings prior to juror deliberation lent new insight into the case of Thomas, who had bipolar disorder and a history of erratic behavior.
He was arrested after shooting and seriously injuring a person in the chest, and later entering a casino and opening fire into the air.
Thomas was jailed in a cell with no mattress, blanket or pillow, according to his lawyer. To eat he was given the product "Nutraloaf" – an unsavoury, brick-shaped dish served in some US prisons as a disciplinary measure.
'A torturous death'
Nutraloaf is a mishmash of ground ingredients, from minced meat and oatmeal to applesauce and chickpeas. Its use as a dietary punishment has been the focus of a number of lawsuits.
The inmate's mental health disorder should have merited drug treatment — but guards punished Thomas for his lack of calm, according to testimony, cutting the pipes feeding the sink and toilet in his cell.
"Terrill Thomas was in a mental health crisis," lawyer Erik Heipt told AFP.
"Rather than treating his serious mental health needs, the Milwaukee County Jail punished him."
For seven days he grew increasingly weaker, losing 34 pounds and begging for water to no avail, ultimately suffering a death his lawyer called "torturous".
"Terrill Thomas died a torturous death," Heipt said.
He went seven days without water. Some witnesses heard him begging for water toward the end.
Given the serious nature of the allegations, prosecutors asked for an inquest — a legal procedure allowing prosecutors to question witnesses before jurors, who then assess whether charges should be brought in the case.
Prosecutors may then decide whether to follow the jury's verdict, but Heipt expects the county to pursue criminal charges, adding that his legal team plans to file a federal civil rights case.
Firebrand sheriff 
Thomas's death has shone a controversial spotlight on Milwaukee's ultra-conservative, cowboy hat-wearing black Sheriff David Clarke, who ardently supported Donald Trump during the presidential campaign.
Clarke regularly appears on Fox News and is known for backing the National Rifle Association (NRA), the top US gun rights advocate.
The tough-talking firebrand regularly argues that arming citizens is necessary to prevent "government tyranny".
He brazenly asserted at an NRA convention last year that Nazi Germany's confiscation of arms left Jewish people "defenceless from attacks".
According to the Milwaukee Journal Sentinel daily, Clarke flew into a rage and threatened Milwaukee's chief coroner who had ruled Thomas's death a homicide.
But in a statement on Monday the sheriff said he respects the legal process and that "jury recommendations are just that".
"There will be no speculation of what will happen until it happens," he said.
In Milwaukee on Monday, thousands of demonstrators rallied to denounce both the Trump administration and the policies of Sheriff Clarke.
The state of Wisconsin, which had not voted for a Republican presidential candidate since 1984, made waves in the November 2016 election by choosing Trump, boosting his ascent to the White House.