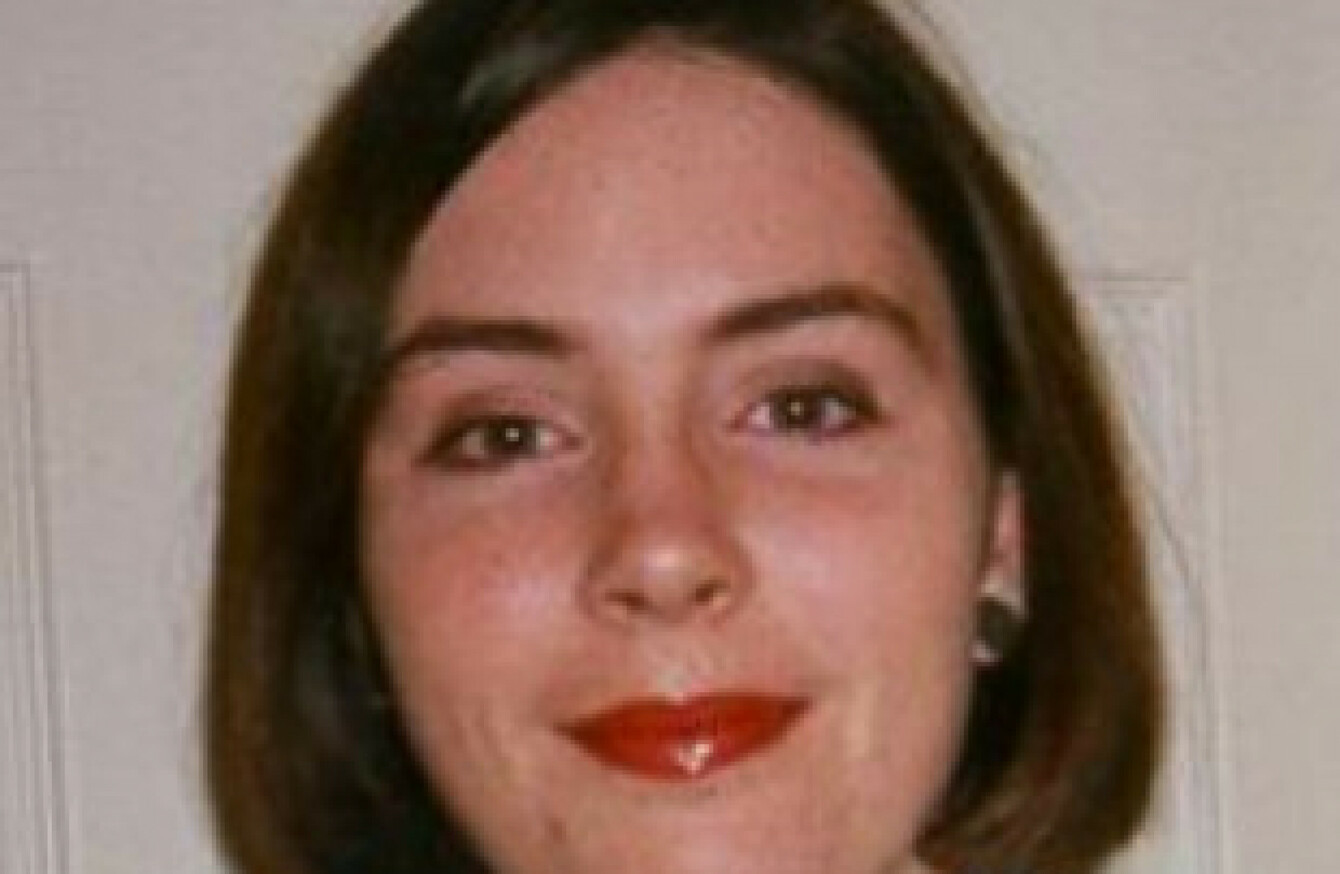 GARDAÍ INVESTIGATING THE murder of Deirdre Jacobs have lined up a number of locations to dig in an attempt to find the woman's remains.
Officers from the Garda cold case unit this week upgraded the case of the Kildare woman, who disappeared in 1998, from a missing person case to a murder investigation.
Gardaí have a chief suspect in mind – a man who has previously been convicted for rape and assault. He is considered a violent criminal with a high risk of reoffending.
The Garda cold case team, along with detectives and senior officers based in Kildare, have identified a number of areas of interest in which they will now prepare to search.
The areas are based in Wicklow and Kildare – areas which would have been around a 30 minute drive from where Deirdre was last seen.
The chief suspect in her case is also being tracked by gardaí. He had arrived back into Dublin for a family event earlier this year. He is now believed to have left the jurisdiction. Gardaí have asked their counterparts in the UK and the Netherlands to alert them if he enters their jurisdictions.
Deirdre was last seen walking near her home at Roseberry in Newbridge, Co Kildare, at around 3pm on 28 July 1998.
Investigators carried out a number of significant enquiries over the last 12 months to establish her whereabouts since her disappearance. New information gathered in that time led gardaí to reexamine the case's status.
Tradesmen who were believed to have worked with the suspect at the time are also to be interviewed. This may involve gardaí heading to the UK.
Chief Superintendent Brian Sutton told TheJournal.ie that the process started 12 months ago.
"We pulled apart the investigation. Detectives from Kildare along with officers in the serious crime review team have been working on this.
"We saw new lines of inquiry that needed to be followed and new information had come to light as well. We sat down around six weeks ago and decided to reclassify this as a murder investigation.
Gardaí have taken more than 2,000 statements and followed over 2,500 different lines of inquiry during the 20-year investigation.
The investigation team can be contacted at Kildare Garda Station on 045 521222 or the Garda Confidential Line 1800 666 111.