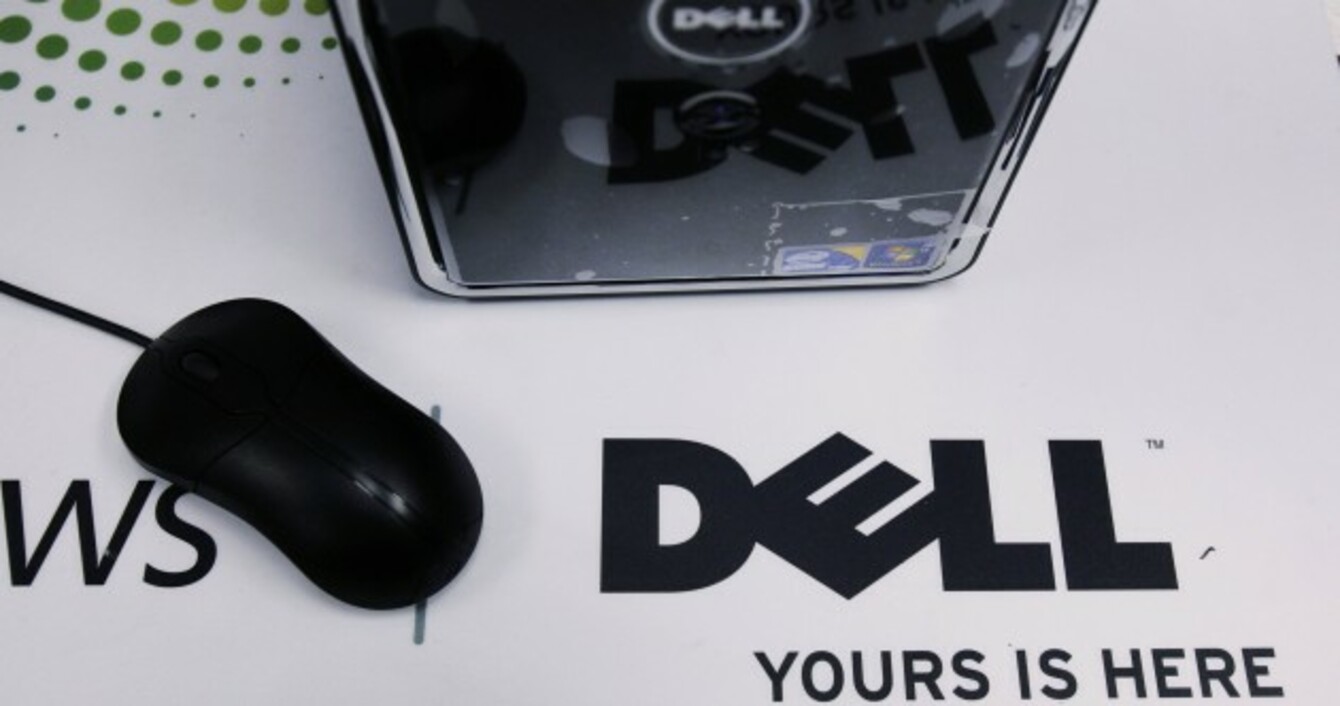 Image: AP Photo/Paul Sakuma
Image: AP Photo/Paul Sakuma
DELL IS BRINGING 100 jobs back to Limerick six years after the region suffered the "terrible blow" of swingeing cuts in the company's manufacturing operations.
In early 2009, the computer maker sent shockwaves through the local economy with news it was shifting 1,900 jobs to Poland to take the razor to its manufacturing costs.
It was estimated that for each of those factory jobs, another four were supported in component makers and other small businesses that relied on trade from Dell and its workers.
The company, still the third-biggest technology firm in Ireland by turnover, made up about 5.5% of all exports from Ireland at the time and its Limerick facility was at one stage its biggest manufacturing plant in the world.
Today the company said it was creating 100 new research and development roles at its Limerick campus – where about 1,200 people are still employed - to add to its workforce of over 2,300 across Ireland.
Finance Minister Michael Noonan said the announcement was "great news for Limerick" and it showed the company's "commitment to Ireland and its confidence in the highly skilled workers who will apply for these roles".
Still suffering badly
But Limerick councillor John Gilligan, who was mayor in 2009, told TheJournal.ie many in the region were still "suffering badly" from the last round of cuts.
There were people who were assured that their jobs were safe, who went out and got mortgages and have since been evicted," he said.
While he welcomed today's news, Gilligan said everyone "from the greengrocer to the hairdresser" had been affected since the manufacturing work was shifted offshore.
They were putting a huge amount of funds into the area. It was as bad as it was predicted to be."
Fianna Fáil TD Willie O'Dea said the region was recovering "slowly, but surely" and he also welcomed the addition of high-quality jobs with Dell in Limerick.
"We have taken a terrible blow (after 2009) in a lot of the smaller, ancillary businesses  - thousands of jobs were lost as a results," he said.
That was an appalling tragedy. At least they're going in the right direction."
Minister of State Ged Nash said the announcement was "fantastic news for the county" and vote-of-confidence for the quality of the local workforce.
"Dell is one of the biggest companies in the world and I really welcome its commitment to Ireland," he said.