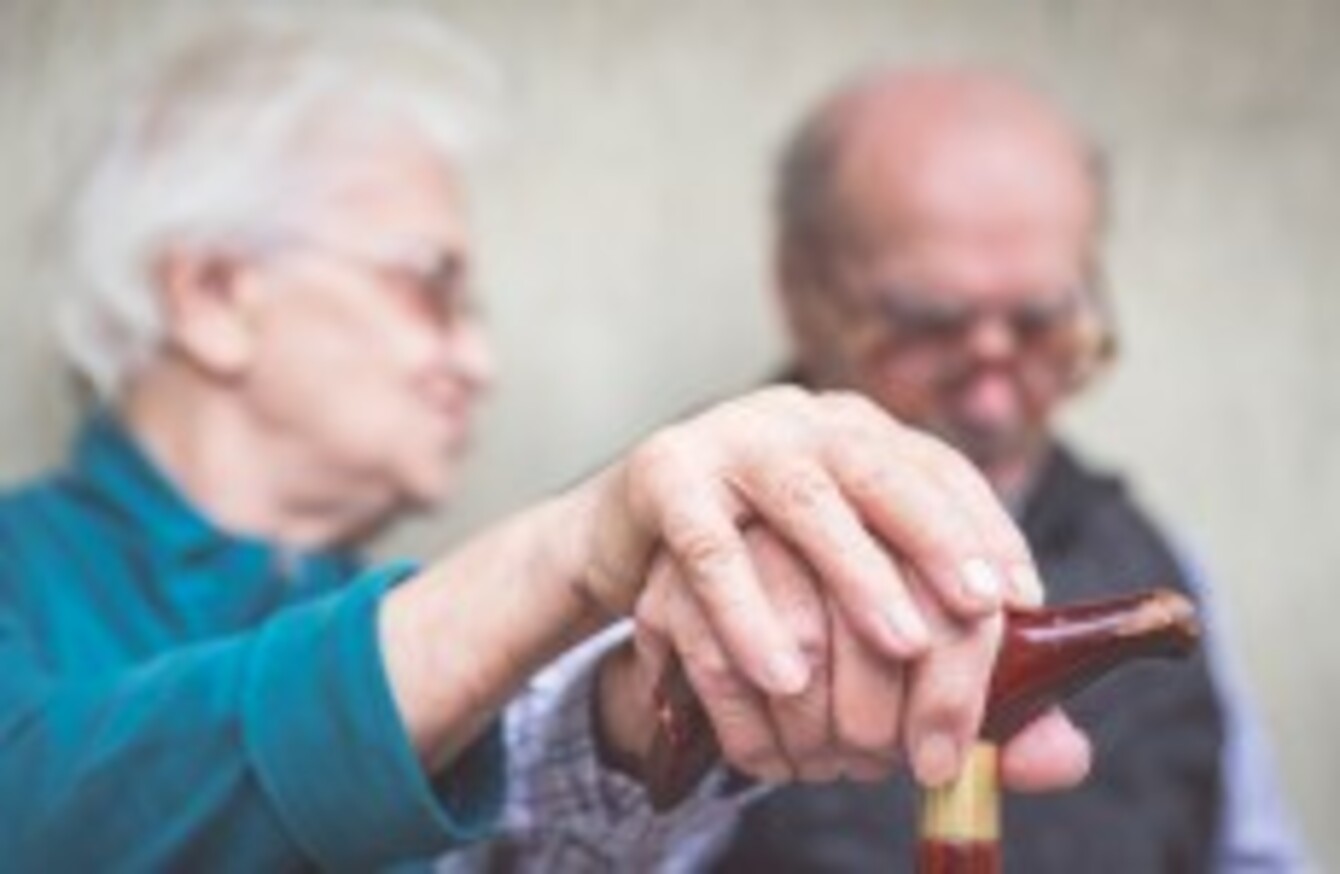 Image: Shutterstock/oneinchpunch
Image: Shutterstock/oneinchpunch
A NEW STUDY into dementia has predicted a dramatic increase in its occurrence rate.
One in three people born in 2015 will suffer from dementia, according to new research.
The has been carried out by Alzheimer's Research UK, which has described the problem as a "looming national health crisis".
The statistics focus specifically on the United Kingdom.
Alzhimer's, which is a form of dementia, affects around 48,000 people in Ireland.
What were the findings?
In the research, carried out by the Office of Health Economics on behalf of Alzheimer's Research UK, it was estimated that 32% of people born in the UK in 2015 would develop dementia during their lifetime.
Out of this, 27% of males and 37% would develop the condition.
The figures took into account the life expectancy for individuals born in 2015, and factored in the prevalence rates of dementia across different age groups.
Anti-smoking movement 
This comes as the Alzheimer's Society of Ireland (ASI) and Action on Smoking and Health (ASH) Ireland have issued a joint appeal to coincide with World Alzheimer's day.
The appeal focuses on smokers, who have a 50% higher chance of developing dementia than those who have never smoked.
After stopping smoking, individuals risk of developing dementia begins to drop again.
Early symptoms of Alzheimer's can include problems with memory and thinking and later the deterioration of physical functions.
The ASI has predicted that the number of people suffering from dementia in Ireland could rise to 132,000 people by 2041.
There are currently no treatments to slow down or stop Alzheimer's disease.