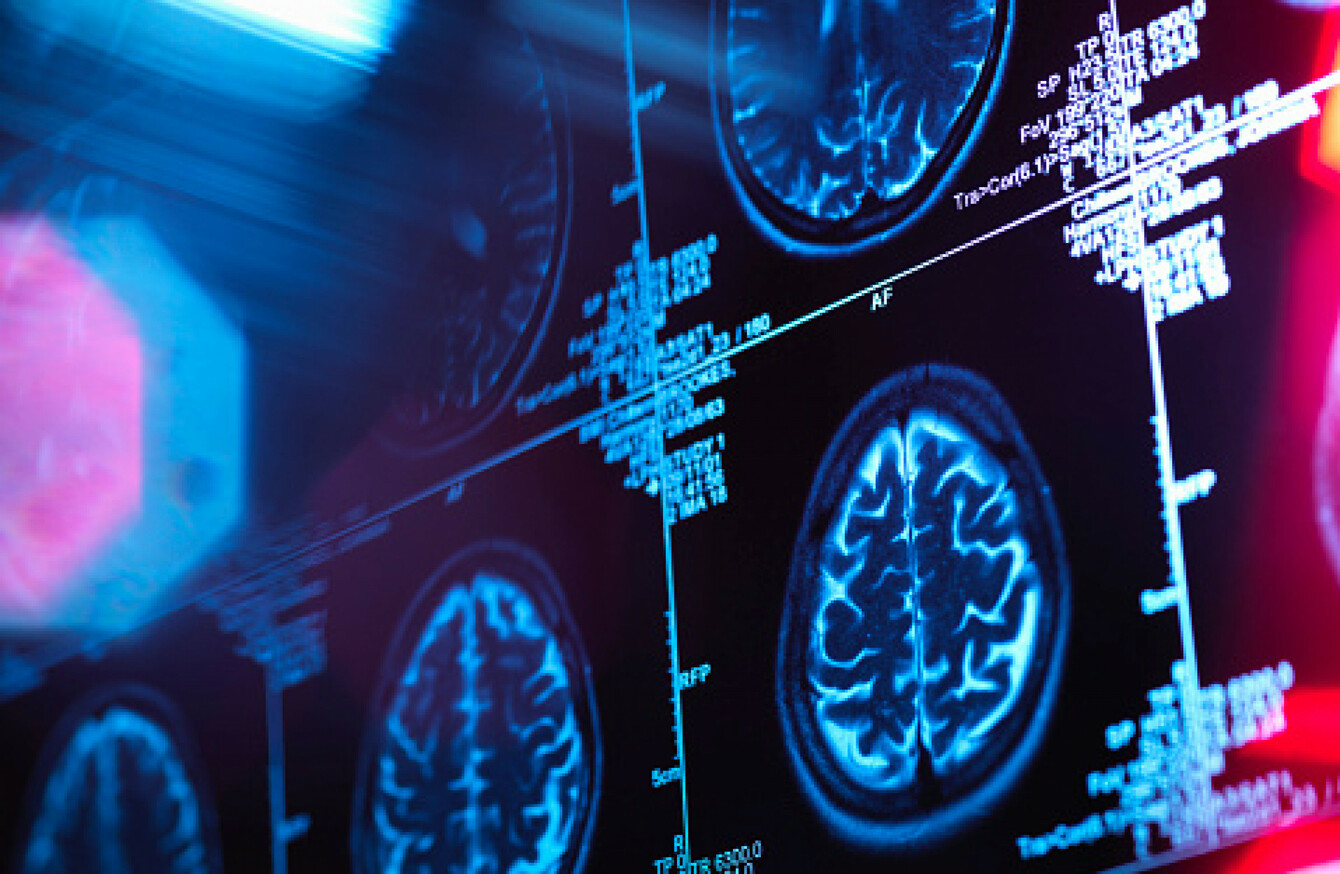 Image: Andrew Brookes/Getty
Image: Andrew Brookes/Getty
RESEARCHERS AT TRINITY College Dublin are looking to recruit 100 volunteers to take part in a ground-breaking study on dementia.
The Prevent Study hopes to identify the earliest signs of the dementia in mid-life, some 20-30 years before symptoms, such as memory loss and confusion, develop. Around 55,000 people in Ireland suffer from the illness. Globally, dementia is projected to increase to 131.5 million patients in 2050, and its associated costs will triple to €3 trillion.
A new three-year research programme called Prevent aims to detect early features of the risk of getting Alzheimer's disease in people with no symptoms of the disease.
The study is being carried out by researchers at the Global Brain Health Institute (GBHI) at Trinity, as part of a large-scale study in collaboration with Cambridge, Oxford, Edinburgh universities, Imperial College London in the UK and the INSERM Neuroscience, in France.
Cate Latto, a participant in UK Prevent study, says that the study is like a "candle in the darkness". Her mother suffered for decades before being diagnosed.
"My mother, Patricia, became unwell 30 years ago when she first noticed profound changes in her cognition. A biochemist by training it's clear from journals that she wrote in her mid 60s that she was aware of what was happening to her. In her diary she writes about doing memory tests on herself, quoting lengthy passages from Shakespeare and Yeats from memory, but then expresses concern about how she can't sign her own name. She choose to keep her fears about developing Alzheimer's disease secret and became trapped in a tunnel of confusion.
"Because she had no diagnosis, she had no support let alone any practical interventions. The stigma that surrounds dementia contributed to her feelings of isolation and her world began to shrink around her. Mum was eventually diagnosed in her mid 80s.
Joining the Prevent study was like lighting a candle in the darkness. I feel empowered by being able to do something positive in the face of the overwhelming challenges that face all of us who know and care for someone experiencing the slow agonising debilitation of dementia. Had my mother had access to earlier diagnosis and intervention, she wouldn't have had to face years of misery and distress alone.
The Irish research team is looking to recruit 100 adults aged between 40-59 years of age, without dementia or any form of significant cognitive difficulty, some of whom have a parent with dementia and some who have not. Having a parent with dementia is a risk factor for developing dementia, but it does not mean an individual will get dementia themselves.
By identifying early markers for Alzheimer's disease, researchers may be able to design and implement targeted intervention programmes to help delay, or indeed prevent the onset of dementia, says Professor Brian Lawlor, Co-Director of GBHI and Conolly Norman Professor of Old Age Psychiatry, Trinity, who is Co-Principal Investigator on the study.
For further information about the study including how to sign up, click here or email preventdementia@tcd.ie.