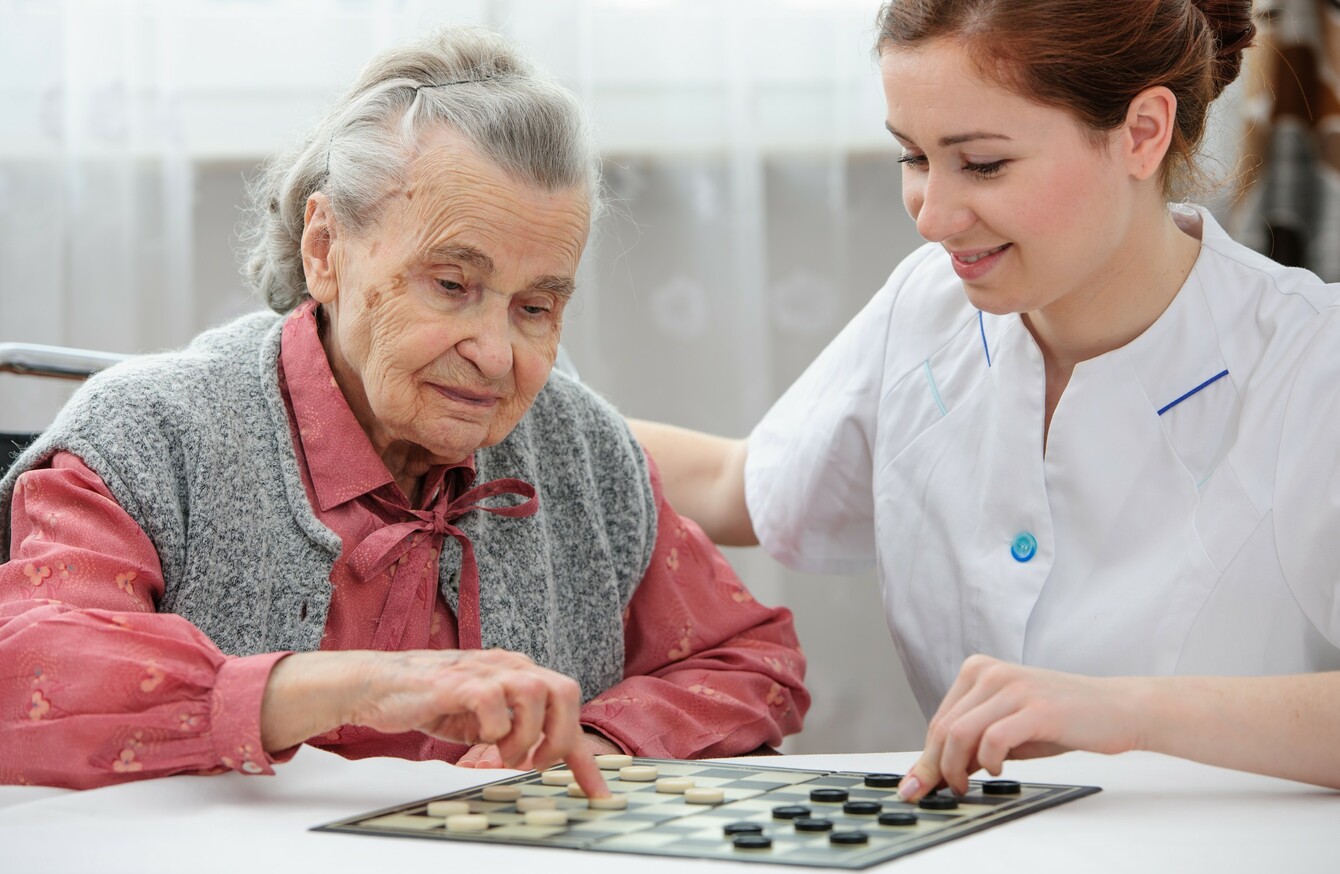 Image: Shutterstock/Alexander Raths
Image: Shutterstock/Alexander Raths
CONSTRUCTION WORK HAS begun on Ireland's first purpose built village for people diagnosed with dementia, in the town of Bruff, Co Limerick.
The company behind the development, CareBright Community, stated it will "change the face of dementia care in Ireland".
Limerick billionaire JP McManus has donated funding to the project which has a build cost of €5.5m. CareBright is currently fundraising to try to make up the final €980,000 to complete the project's construction phase.
Independent living

Source: Dominik Kosicki/Vimeo
The specially-built dementia community will be set on a four-acre site in the heart of Bruff, and will "provide independent living with a strong sense of community for those living with dementia".
CareBright said it aims to create "a safe, happy, and energising environment which will enhance the lives of everyone who experiences the community".
When construction is completed the development will comprise of 18 homes, each of which will have its own living room, bedroom, bathroom and private garden.
There will also be a day care service available on site.
The project has been designed on a dementia community development already operating at De Hogeweyk, Holland.
It will also include a café, beauty salon, gym, mens' talking sheds, and gardens to try to create a relaxing environment for users.
Positive impact
Source: CNN/YouTube
CareBright said that, based on its research on best practise models it found that small scale household models have a positive impact on the quality of life of people living with dementia.
"This model reinforces quality care and provides a more pleasant place for people to live. The staff adapt the approach they take with residents which goes against routinised care and the development of institutionalised cultures," it added.
Collette Ryan, General Manager of CareBright, said:
People living in this community will feel safe and included. It will be a place where they will flourish.
Imagine having your own new home, where you will be surrounded by all the things you love and cherish, that favourite chair, family photos, music you love and enjoy, a comfy bed with no alarm clock buzzing at 6am.
Ryan said residents will be able to "sit in (their) own private garden, or stroll in our expansive working and sensory gardens".
She added family and friends of residents will be able to stay overnight with their loved ones in the purpose-built homes.
Majella Murphy, Business Development Manager, CareBright added: "60% of our clients are living with dementia. A lot of people are physically well and can live productive, healthy lifestyles in their own homes with the help of a strong support system."
"Unfortunately for those without a support system, a nursing home is often the only option. We visited several sites in the UK and Holland and found the successful household model being used in Holland was similar to the vision we had in mind," she added.
Residents will be able to pay to use the development under the Fair Deal scheme.
Currently there are over 48,000 diagnosed as living with dementia in Ireland, which is expected to rise to 141,000 of the population by 2041.