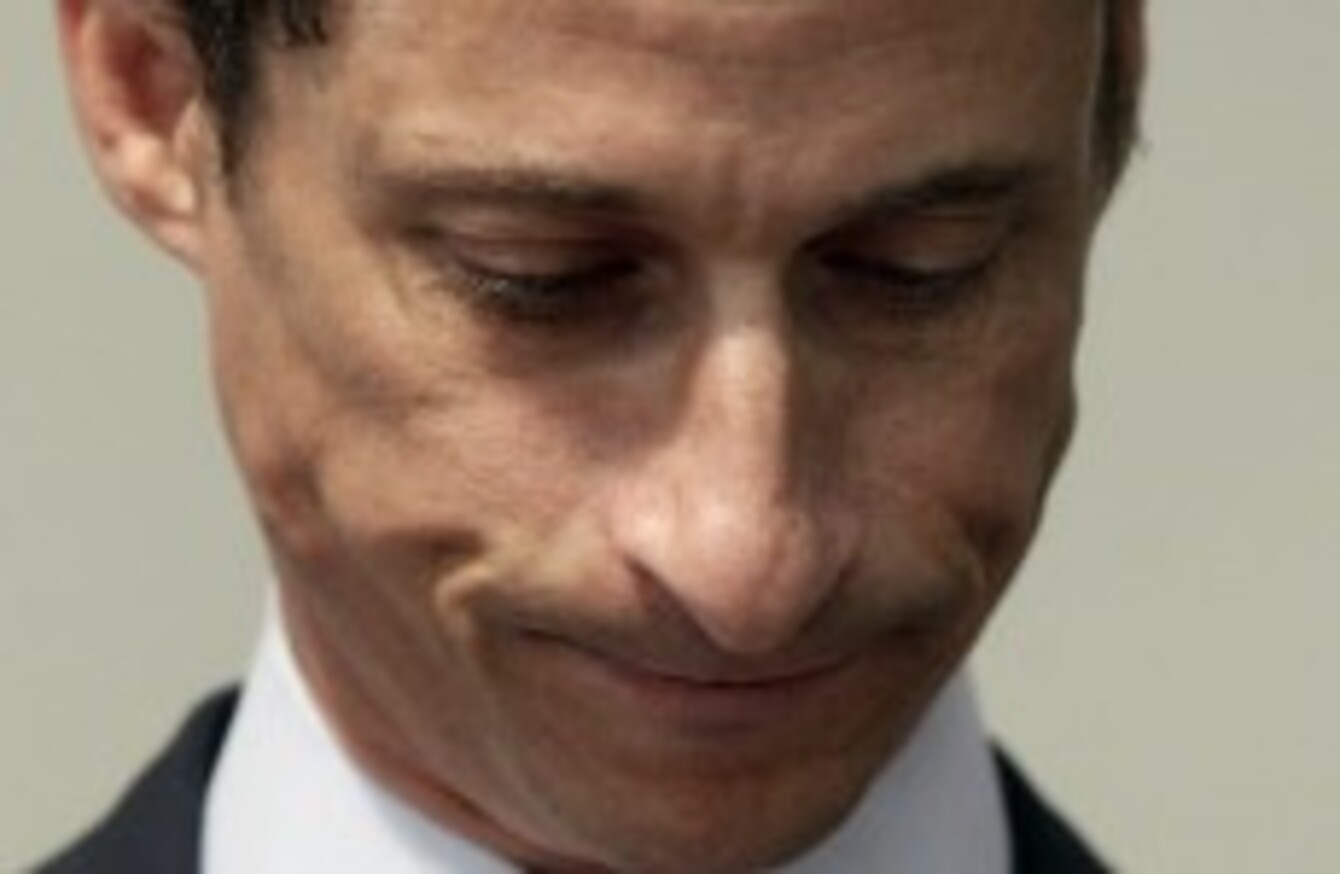 Anthony Weiner resigned in June
Image: Richard Drew/AP/Press Association Images
Anthony Weiner resigned in June
Image: Richard Drew/AP/Press Association Images
THE CONGRESSIONAL SEAT vacated by disgraced Democratic congressman Anthony Weiner in New York and held by his party since the 1920s has been won by the Republicans in a surprise victory.
Republican Bob Turner defeated Democrat David Weprin by a six per cent margin – 53 per cent to 47 per cent. The victor had called the election a repudiation of president Barack Obama, Reuters reports.
The congressional district including parts of Brooklyn and Queens had been considered a safe one for the Democratic Party who had held it since the 1920s with registered Democrats outnumbering Republicans by three to one.
Turner, a former media executive, has called for deep cuts in the federal budget leading to Weprin, a state assemblyman, to cast him as being part of the conservative Tea Party movement, unpopular with many liberal New Yorkers.
The New York Times adds that Turner had capitalised on discontent with Obama's stance on Israel and his handling of the Middle East peace process in this heavily Jewish district.
The seat in New York's 9th district was vacated by Weiner, who held it for seven terms, in June after it emerged that he had posted a lewd picture of himself on Twitter having at first claimed his account had been hacked.
He also admitted to engaging in a number of explicit conversations with women despite being married to Huma Abedin, an adviser to US Secretary of State Hillary Clinton.