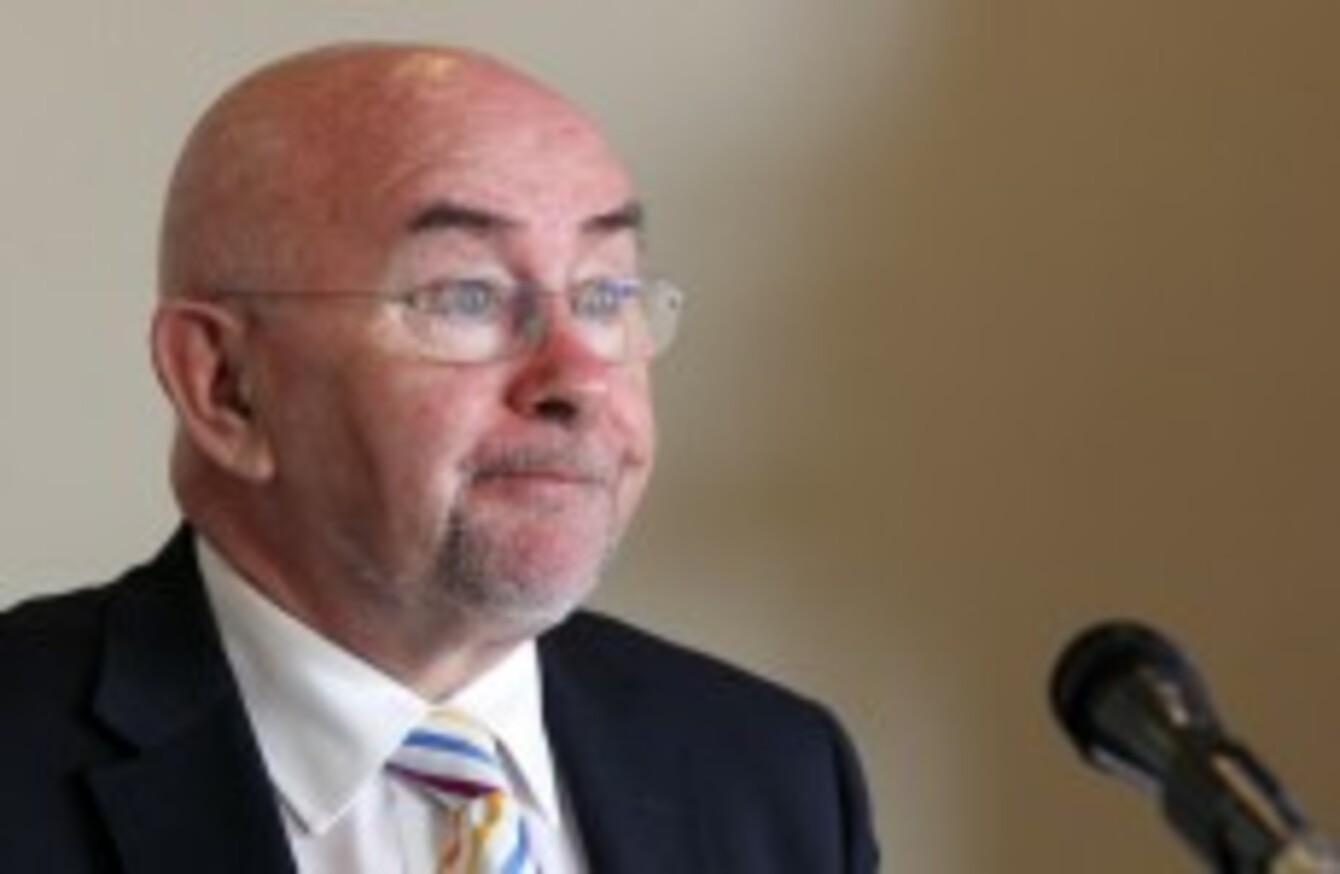 Image: Sam Boal/Photocall Ireland
Image: Sam Boal/Photocall Ireland
A PROTEST ORGANISED by parents of children with special educational needs will be held as planned this evening outside Leinster House.
Yesterday the Minister for Education Ruairí Quinn announced that resource teaching hours for pupils with special educational needs will not be cut by 10 per cent as reported last week.
Quinn said he planned to implement measures "to retain the level of resource teachers available to students with special educational needs at the 2012/13 levels" and that an agreement was secured to release 500 additional teaching posts to schools in September to deal with the demand for extra resource hours.
Protests will go ahead
However, members of the Special Needs Parents Association, which represents parents of children across the spectrum of disabilities, voted yesterday afternoon to continue with planned demonstrations across the country tomorrow.
Chairperson Lorraine Dempsey welcoming Minister Quinn's announcement regarding the 500 extra resource teaching posts to be allocated to cater for the needs of the 4,000 extra pupils meeting the criteria. However, she added that the call to action "was not solely about raising awareness of a single issue of resource hours".
"They are not the only issue that parents and schools have to cope with, we also need to highlight the problem relating to Special Needs Assistants provision which will be further exacerbated by having to share the allocations with an extra 2000 children requiring SNA support, while the CAP on SNA numbers remains in place at 10,575," she said.
The Special Needs Parents Association said that there is a small portion of children who are being excluded from school by only being allowed to attend for only 1-3 hours per day; that children are being suspended and expelled because some schools can no longer meet their needs in mainstream; and there is "nowhere else for them to go" as waiting lists for special schools grow longer each year.
The Association also noted that parents have expressed anger that children are being discriminated against "because they may have siblings with disabilities that all qualify for July Provision that can only take place in the home and now have to pool the 40 hours of teaching between them rather than receive an individual allocation as was the case up until last year".
Children's care needs being ignored
The IMPACT trade union also said it would support parents in their protest outside Leinster House at 6pm today, saying that the additional teaching resources announced will not meet the care needs of children starting school in September. Kevin Callinan, the deputy general secretary of IMPACT, said that while the extra resources announced by the minister were welcome, they only addressed the education needs of children with special needs – not their care needs.
Callinan said the extra teaching resources would "not provide any additional care for those children starting class in September," explaining that such a service provided by an SNA. "Any reconfiguration of resources now must not compromise the availability of SNA services to those children that need it in September," he said.
"The minister has said that there's been a surge of 12 per cent in applications for children with special education needs this year. That demand is going to increase each year from now on, the number of children reaching school-going age is increasing. That means the current allocation of SNA time is not going to meet the demands of this or future years," Callinan added.
However, in a statement released yesterday, the Department of Education explained that the number of SNA posts remains at over 10,490 in order to meet the care of 22,000 students with special education needs – which it said was the same number as last year. The Department said that the number of applications has not increased since last year.