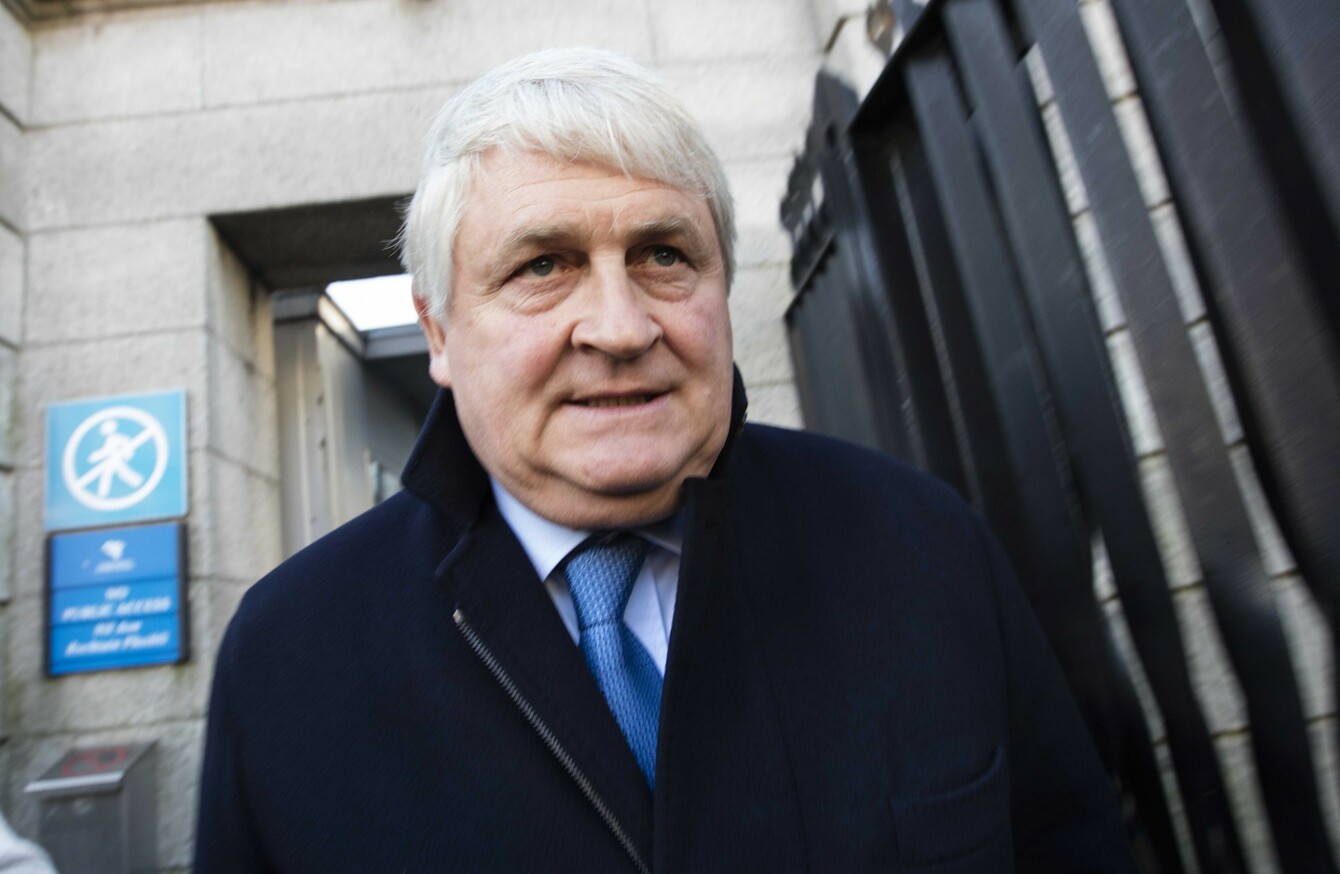 Image: Eamonn Farrell/Rollingnews.ie
Image: Eamonn Farrell/Rollingnews.ie
A COURT HAS ruled that Denis O'Brien must pay all the costs associated with his failed attempt to sue the State over statements made about him in the Dáil.
Judge Úna Ní Raifeartaigh said that the issue of O'Brien's "means to pay the costs" was not a factor in the decision.
At the end of March, the High Court ruled against the businessman who had alleged that statements made by TDs Catherine Murphy and Pearse Doherty in the Dáil breached his constitutional right to privacy.
Those same statements were subsequently declared to be protected under privilege by the Dáil Committee on Procedure and Privilege, the committee against which this action was based.
In the court judgement in March, Ní Raifeartaigh said that Dáil utterances are protected from judicial condemnation and court interference and that what O'Brien sought in his case was far-reaching and would have a chilling effect on parliamentary speech in future.
Mitigating factors
Today, in court, the judge said that there was insufficient reason to divert from normal practice in a case such as this.
Judge Ní Raifeartaigh referenced the case of former Rehab CEO Angela Kerins, who she said suffered a damage of an "extreme kind" due to statements made about her in the Oireachtas and, in that case, it warranted the awarding of costs to her.
Last month, Kerins was granted most of her costs back despite losing the case.
The judge said she was not prepared to take into account any damage suffered by O'Brien from this case, as this would indirectly cause her to criticise members of the Oireachtas. This was something that she did not do in her original judgement, she said.
Similarly, because there was no question of financial "hardship", the judge also did not factor in the means of O'Brien into her decision. She said:
I am not going to take the means of the plaintiff into account in deciding the issue of costs, since there is no issue of hardship, and will decide the issue on the basis of other factors.
The question for Ní Raifeartaigh, then, was whether the normal rules surrounding costs should apply or if it "should be displaced by the public importance of the issues raised".
While O'Brien had raised a number of issues, with the judge declaring that "no such scenario has ever arisen in this jurisdiction before", Ní Raifeartaigh said there was a an "insufficient degree of novelty in the legal issues raised" to depart from "normal rule".
Using this reasoning, she judged that O'Brien should pay all the associated costs to the defendants in this case.