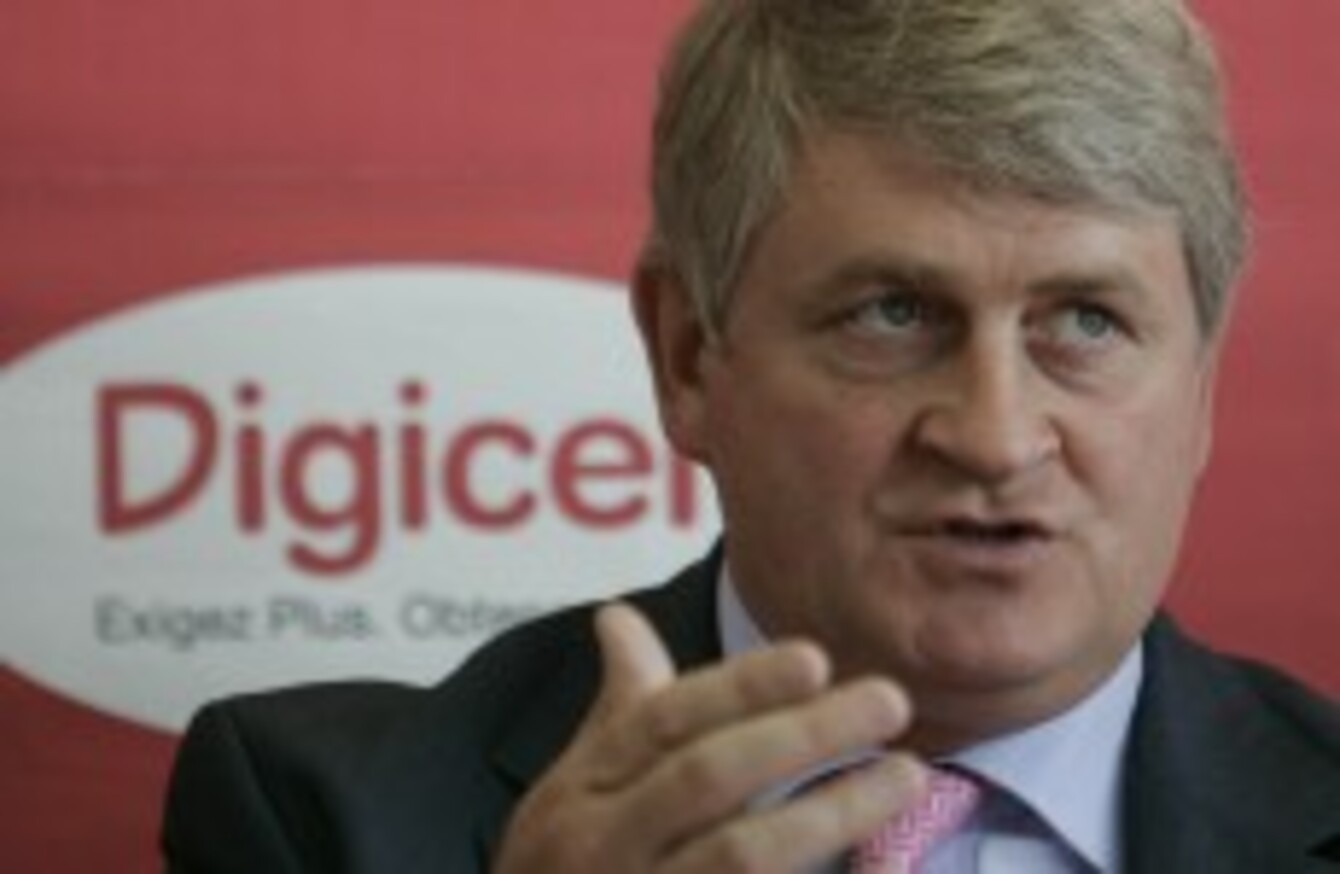 Image: AP Photo/Ariana Cubillos
Image: AP Photo/Ariana Cubillos
DIGICEL HAS ANNOUNCED that it will not be making its initial public offering  on the New York Stock Exchange.
The company had been expected to float in the coming days and this would have been the largest IPO ever by an Irish-connected company.
In a statement this evening, the company announced that weak stock market conditions, specifically related to emerging markets, had prevented it going forward with the move.
Digicel said that it had received significant support from what it called a "high quality group of investors".
The company has not ruled out making its IPO at some point in the future.
What could it have made?
The company had intended to offer 124 million shares in the company for between $13 and $16 each (€11.50 and €14.20).
This would have given the company a valuation of between $1.6 billion and $2 billion (€1.42 billion and €1.78 billion).
Reaction
Commenting on this, chairman of Digicel Denis O'Brien said, "Given our growth outlook, an IPO for Digicel was optional and predicated on achieving fair value for the company.
Recent volatility in equity markets has seen a number of IPOs listing at a discount to their signalled price range and this was a less attractive route for us.
He went on to say that following a $1.5 billion (€1.33 billion) investment in the company over the past three years the company is at a key stage of its growth and would continue to be in a strong position to perform well in its areas of interest.
The company is a leading provider of communications services in 21 markets in the Caribbean and South Pacific regions.
It was launched in Jamaica in 2001 and quickly became the country's market leader.
Comments have been turned off on this article overnight and will be turned back on on the morning.