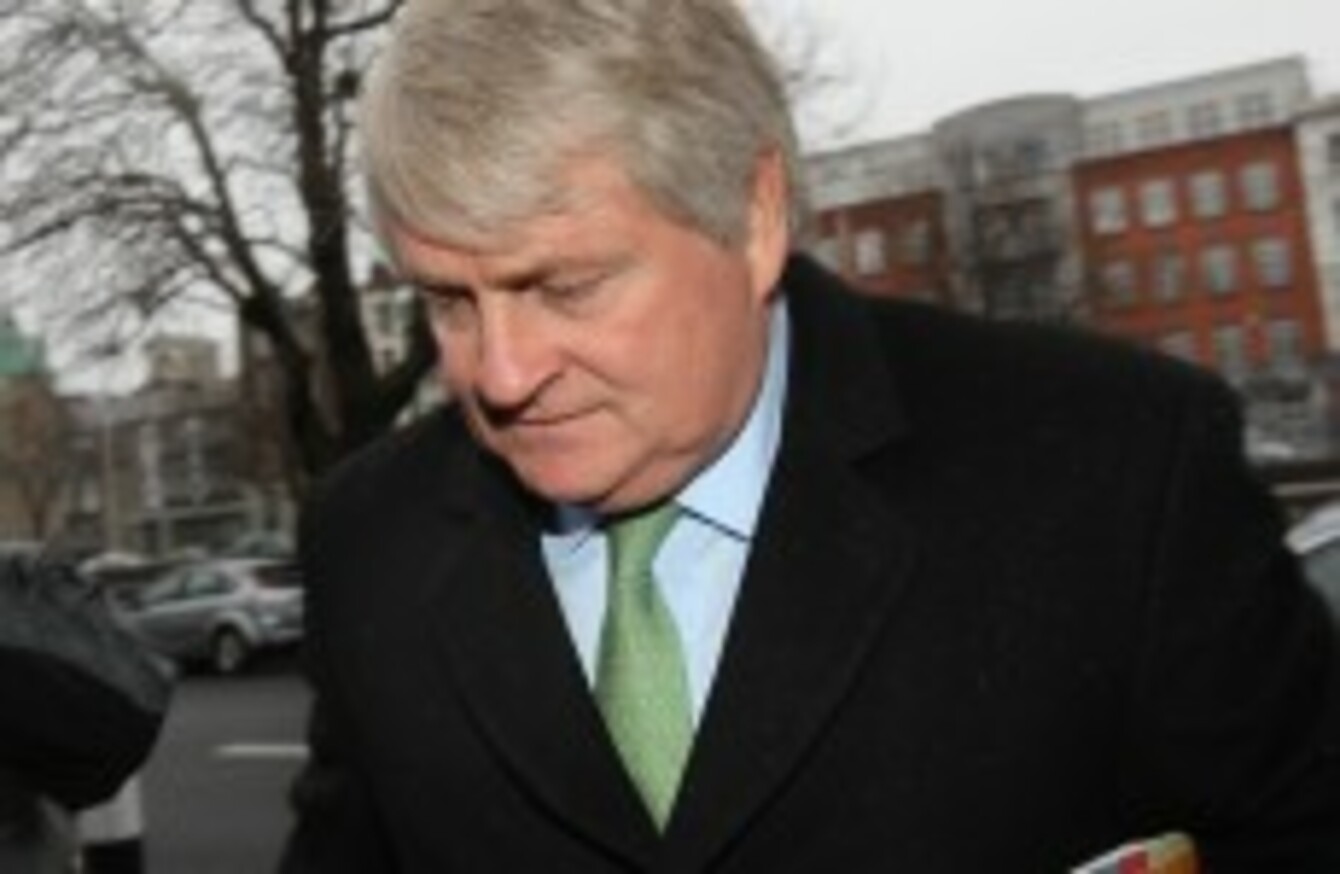 Image: Sam Boal/Photocall Ireland
Image: Sam Boal/Photocall Ireland
Updated 5.28 pm
LAWYERS FOR CONSULTING firm Red Flag have expressed "extreme concern" about how copies of documents from their computers ended up on a memory stick on Denis O'Brien's desk.
Michael Collins SC on behalf of the firm acknowledged that the documents originated from their computers but questioned how they made their way onto a memory stick in O'Brien's possession.
He raised the prospect that they may have gotten there by way of security breach, hacking or through someone persuading an individual to take them.
The documents in question contain about 80 media articles and other documents about O'Brien, including Dáil transcripts about the Siteserv transaction.
O'Brien is taking a High Court action against the PR firm claiming a conspiracy to damage him. O'Brien claims that IT analysis of the memory stick he anonymously received identified Red Flag as the source of the dossier.
The firm counts former INM CEO Gavin O'Reilly as one of its directors and has Karl Brophy as its own chief executive.
O'Brien is now the largest shareholder in INM.
Michael Cush SC for O'Brien said in today's court hearing that also contained on the memory stick was the draft of a speech prepared for Fianna Fáil TD Colm Keaveney.
He suggested that this speech was prepared by Brophy and asked, "who paid him to deliver the draft of the speech?"
Extracted 
Collins alleged that O'Brien has left "a cloud of mystery" surrounding how exactly he came to be in possession of the memory stick.
O'Brien says that he received the memory stick only after he had hired his own private investigator but Collins argued that he has given no further information about how that led to the memory stick becoming anonymously placed into his possession.
"We don't know what processes by which he obtained it", Collins said, adding that O'Brien had "some information that he hasn't disclosed to the court".
He added that it is a matter of "extreme concern" that documents from their computers were extracted and copied and put on to the memory stick. He said that he did not believe the memory stick belonged to Red Flag and sought permission for his clients to be able to examine it.
Cush told the court that compiling the documents demonstrated a conspiracy to harm O'Brien "professionally and financially".
He added that they are alleging that Red Flag are "disseminating the material".
Judge Colm Mac Eochaidh made an order that forensic imagery be taken of the information on Red Flag's computers. Two copies of that 'computer picture' are then to be placed in the possession of solicitors for both sides.
This was not opposed by lawyers for Red Flag who said that they can begin the process immediately and have no objection to the process being done jointly by experts hired by both O'Brien and themselves.
The judge also made an order that the memory stick be placed in the possession of O'Brien's solicitor.
The case will return to court on 8 December.
Comments are closed on this article as the case is before the courts.