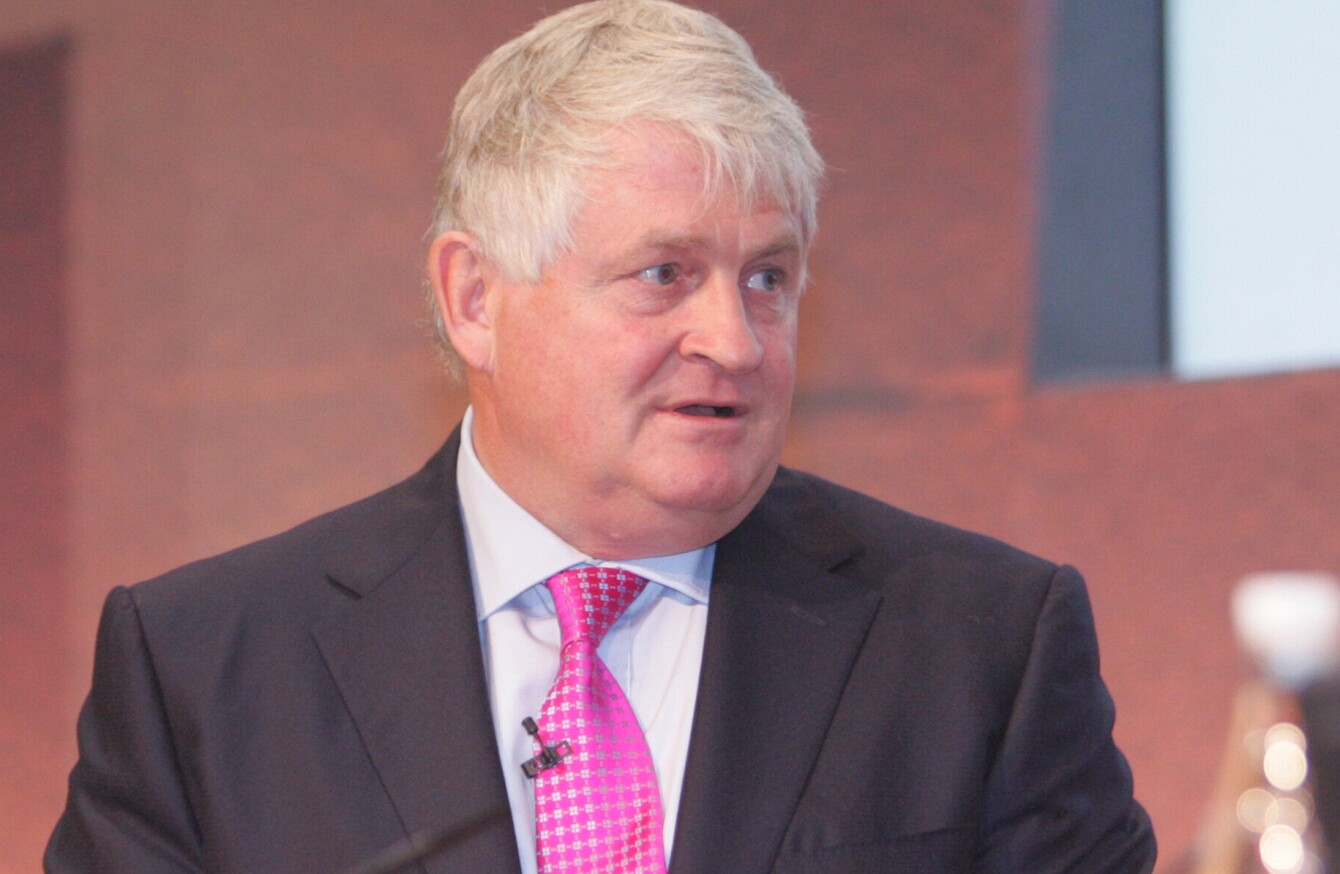 Image: Leah Farrell/Photocall Ireland
Image: Leah Farrell/Photocall Ireland
BILLIONAIRE DENIS O'BRIEN has said it was a mistake for the government to suspend water charges until a commission examines the issue.
Fine Gael was forced to roll back on the issue in negotiations with Fianna Fáil, and the Irish businessman told Bloomberg he believes the situation "hasn't worked out as well as it should".
"I think the government were wrong to back down on the water, Irish Water," he said in an interview.
O'Brien said Irish Water was "the right thing" for the country, because the water supply infrastructure as it stands is Victorian.
So, that's kicked in the air, and down the field, whereas it should have actually stayed. And the investment, you know there's an investment programme of between three and four billion [euro] that was supposed to go into that. That now is under question.
"I really don't care who's in power, but I think there needs to be stability in Ireland," he said, adding that he would be concerned about the impact instability would have on foreign direct investment.
Despite the agreement between the two parties about reexamining water charges, there is still a split between them on the issue. At the weekend, Fine Gael TD Regina Doherty also said she though the suspension was a mistake.
"I think it will make it more difficult for us to re-introduce them," she said, speaking on RTÉ's The Week in Politics.
Fianna Fáil TD Thomas Byrne defended his party's record on water charges, rejecting claims they pushed for the suspension to save themselves from "blushes" after their election promises.
Now Fine Gael is meeting with independent TDs to see if they find the deal palatable, and to listen to demands they have before they agree to support the minority government.