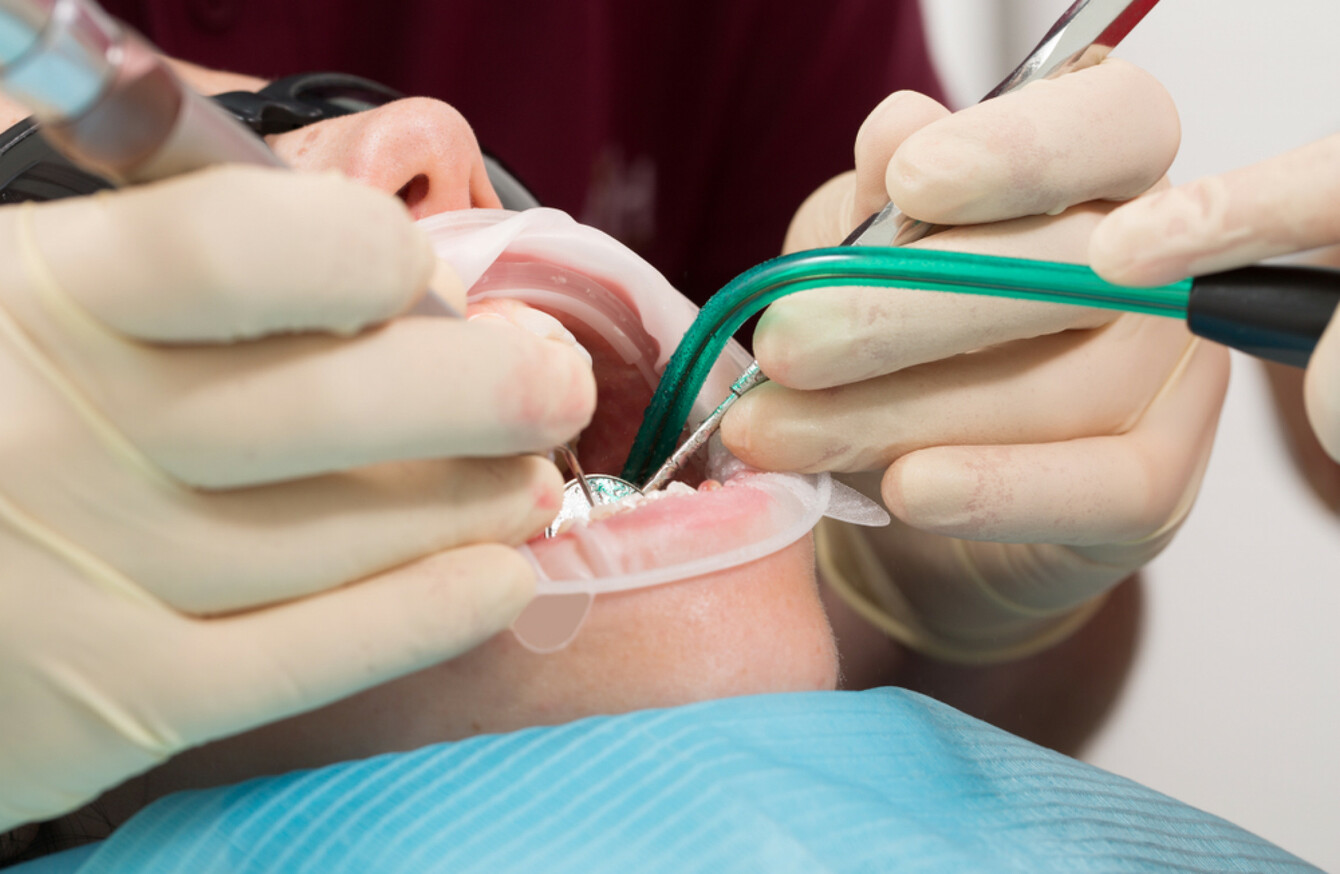 Image: Shutterstock
Image: Shutterstock
A JUDGE HAS urged two dentists who operate their practices out of the same premises to consider resolving their differences through mediation rather than the courts.
Ms Justice Caroline Costello made the suggestion in respect of dentists Michael Maguire and James Hiney, who operate their separate practices from a building they co-own at Market Point, Mullingar, Co Westmeath.
While they had worked well alongside each other for some years the High Court has heard that the working environment between the two is now "toxic".
In proceedings that came before the High Court earlier this week, Mr Maguire has claimed his staff were put under surveillance by a secret camera installed in a hole in the ceiling by Mr Hiney.
Mr Hiney claims the camera was put in for security reasons and not used to spy on Mr Maguire or his staff.
Mr Maguire does not accept that explanation and now seeks various injunctions against Mr Hiney including one preventing the defendant from monitoring and surveillance of his employees.
Mr Maguire also seeks orders that all data including patient lists be returned to him as well as an order for damages that his patients are not solicited and any proposed construction works at the premises be halted.
Ms Justice Caroline Costello granted Mr Maguire, represented by Stephen Byrne Bl, permission to serve short notice of injunction proceedings, on an ex parte basis, against Mr Hiney.
When the matter returned before the Judge yesterday afternoon Mr Byrne told the court that the case could be adjourned to late July after the parties had reached an intermediate agreement.
Undertakings had been agreed, on a without prejudice basis, including that Mr Hiney would not carry out any surveillance on Mr Maguire and his staff, that no construction would take place at the shared premises, and there would be no soliciting emails or texts sent to Mr Maguire's patients.
The court also heard that Mr Hiney never intended to have any construction works carried out on the shared premises as long as Mr Maguire's business was operating out of the building.
The Judge in adjourning the case said it would be better for all concerned of the dispute was resolved through mediation rather than in Court 3 of the Four Courts.
In a sworn statement to the court seeking the injunctions, Mr Maguire said there have been a host of issues between the dentists, ranging from petty complaints to serious allegations of criminal behaviour between the two.
He said Mr Hiney has made allegations against him, including assault defamation, harassment, vandalism, the withholding of information from insurers about the building they share, which Mr Maguire rejects.