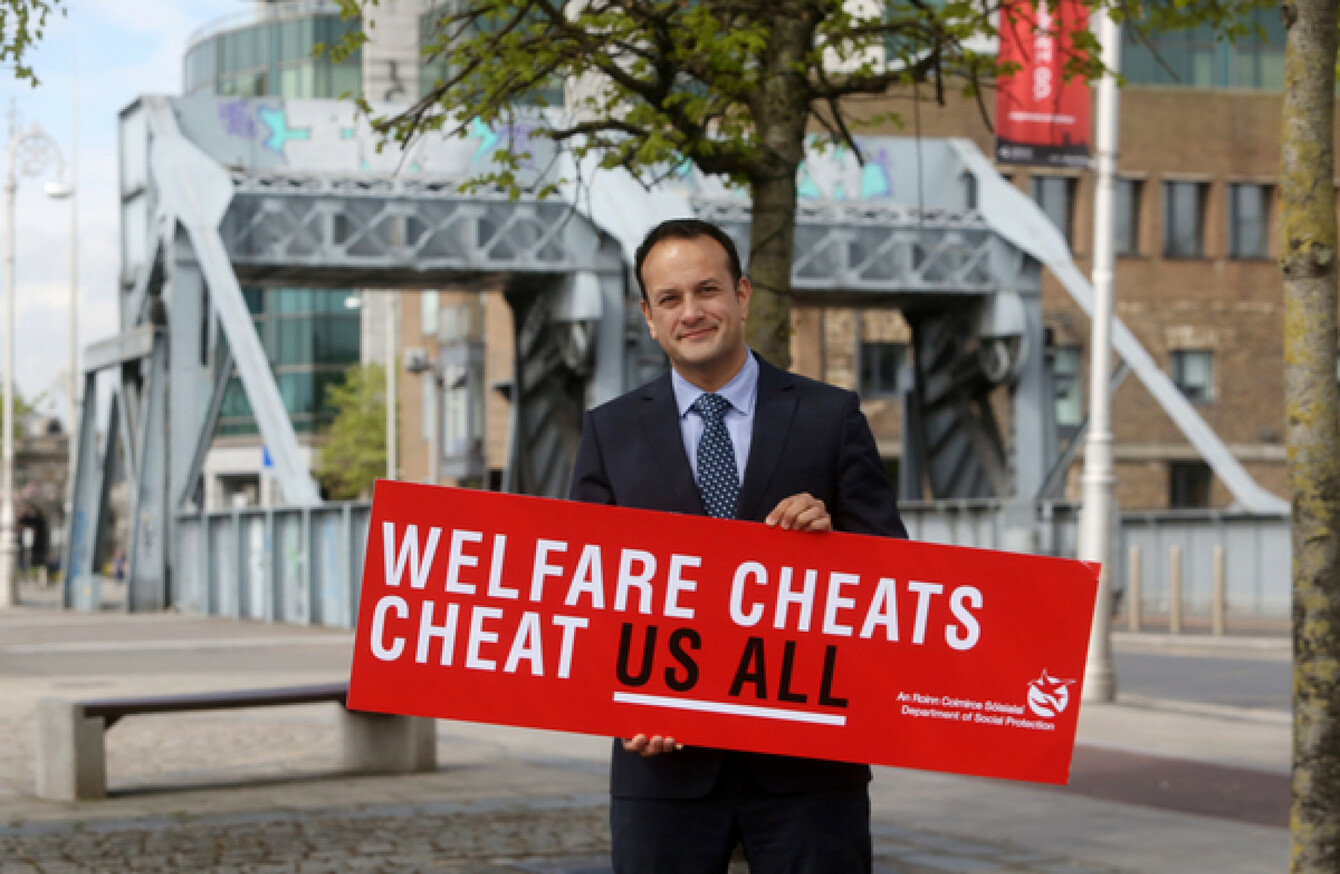 Image: Sam Boal via RollingNews.ie
Image: Sam Boal via RollingNews.ie
THE HEAD OF the Department of Social Protection John McKeon has admitted that the wording of the campaign targeting social welfare fraud was a mistake.
The Welfare Cheats Cheat Us All campaign was launched by Taoiseach Leo Varadkar in April of this year, when he was the Minister for Social Protection.
The campaign, which encouraged the reporting of welfare benefit fraud by the public, caused considerable debate.
Answering questions by Sinn Féin's David Cullinane at the Oireachtas Public Account Committee today, McKeon said putting the words welfare and cheats together was a mistake and that the department has learnt lessons from it.
Putting the word cheat beside the word welfare … I think we've learned from that. In retrospect I believe it was a mistake.
He added, "You take the best advice from professional advisors in advertising and marketing and communications companies. You take their advice and you run with it."
However, internal departmental emails obtained by TheJournal.ie revealed that the Department of Social Protection had considered changing the campaign title to something a little less forceful with just weeks to go before the campaign was launched.
One of the key claims of the initiative was that €500 million was saved in Ireland last year on foot of members of the public reporting relatives, friends, neighbours, and acquaintances on suspicion of benefit fraud.
However a FactCheck by TheJournal.ie found that this claim was false.
Sinn Féin Senator Fintan Warfield has welcomed today's admission by McKeon:
This morning the Department of Employment Affairs and Social Protection admitted that the welfare cheats campaign was a mistake.  That is a welcome development.
"Social welfare is about protecting our most at-risk and our most vulnerable."
In response to that commentary, the Department of Social Protection clarified that McKeon spoke about the wording, rather than the campaign as a whole.
Such campaigns are run by many welfare administrations and are important to run, he said.