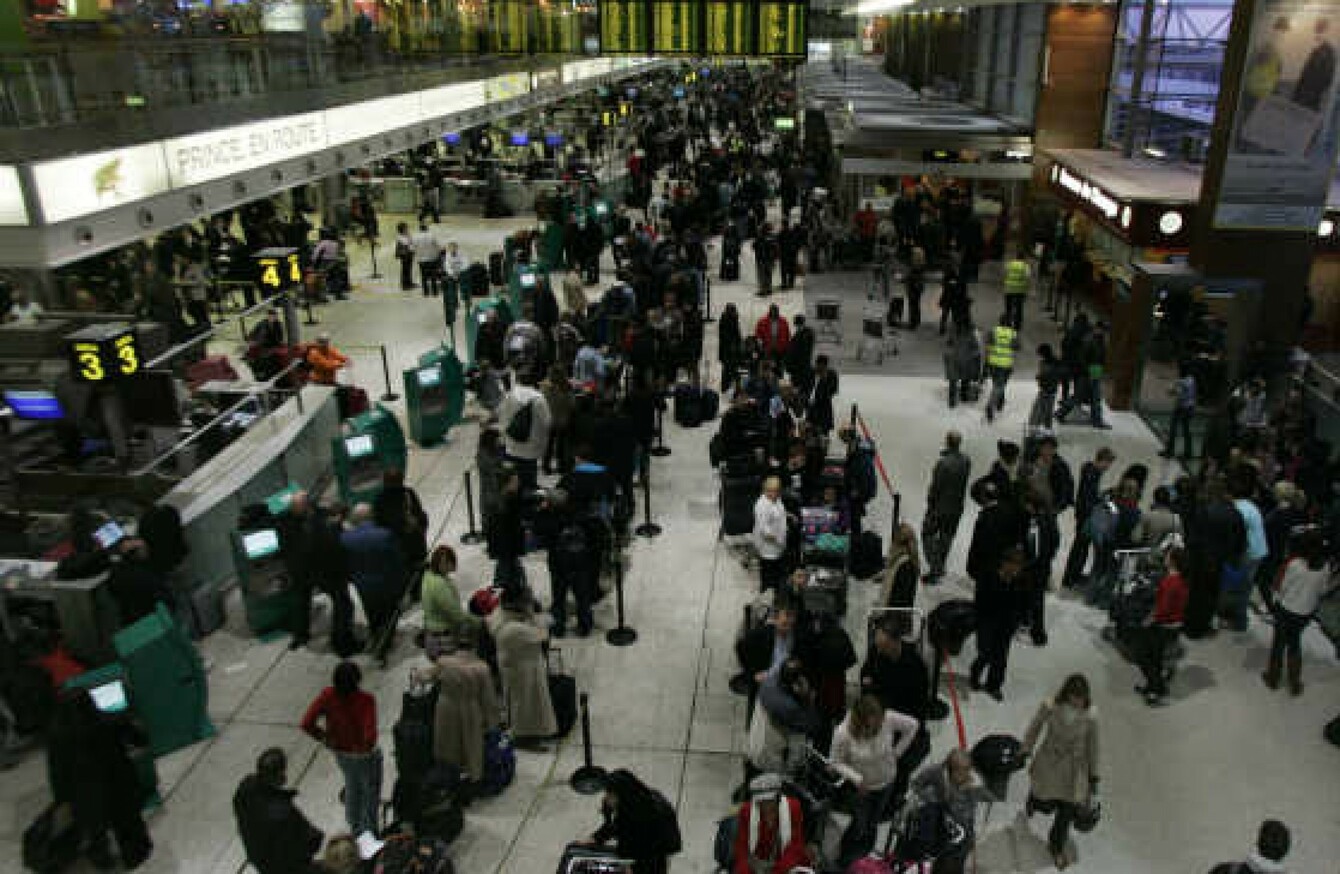 Image: Mark Stedman via RollingNews,ie
Image: Mark Stedman via RollingNews,ie
OVER 400 MILLION passengers have walked through Dublin Airport's Terminal 1 over the past 44 years.
And while parts of the floor have been upgraded several times over the past four decades, the original tiling from when the building opened in 1972 is still in place in some areas.
However, the departures floor at Terminal 1 is now set to be replaced as part of a €10 million makeover.
The upgrade project will also see ticket desks being removed to make more space and new wooden and tile fascia around the walls.
Dublin Airport's managing director Vincent Harrison said this will make a significant improvement in the departures area. "Terminal 1 is 44 years old and has welcomed over 400 million passengers during that time.
This new, brighter floor tile will significantly improve the look and feel of the departures area.
The first phase of the work started this week. The upgrade will mean a phased temporary closure of some check-in and ticket desks, with some check-in facilities being moved for a time.