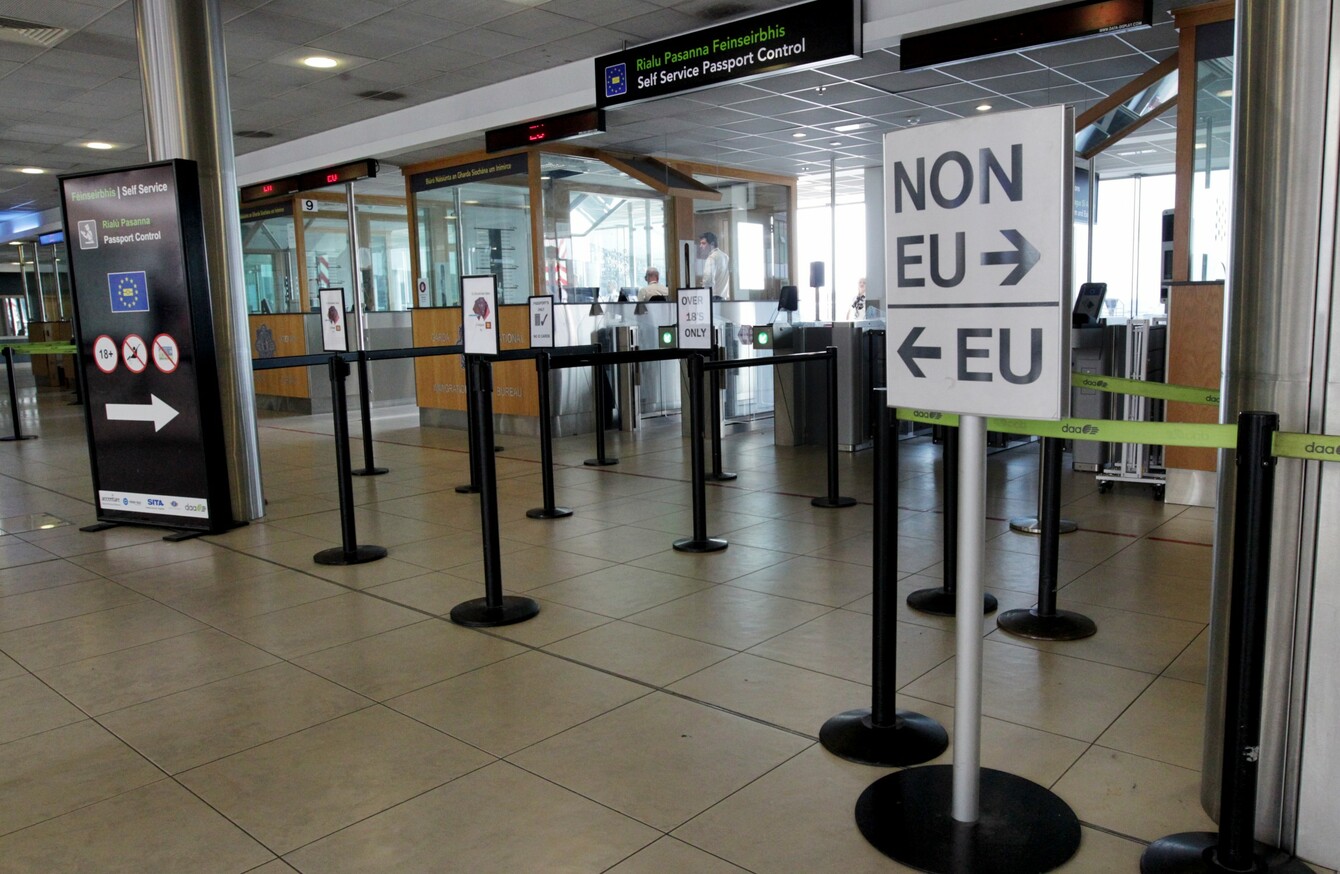 Image: Mark Stedman/Photocall Ireland
Image: Mark Stedman/Photocall Ireland
NEARLY 3,800 PEOPLE were deported from Ireland in 2015, figures from the Irish Naturalisation and Immigration Service (INIS) show.
In total, 3,790 people were deported or removed from the state, the service's 2015 report shows.
That is an increase of 60% on 2014.
This figure comprises some 3,451 people who were refused entry into the state at ports of entry and were returned to the place from where they had come.
There were 251 failed asylum seekers and illegal migrants removed from the country last year, up from 111 in 2014. Of those removed, Brazil makes up the largest single nationality, with 9.6%.
The other nationalities are:
Albania 9.2%
Nigeria 7.5% 
South Africa 7.4%
Pakistan 6%
Others 60.2%
There were 69 EU nationals returned to their country on foot of an EU Removal Order and 19 asylum seekers were returned to the EU country in which they had first applied for asylum.
The INIS says that laws passed last year will help strengthen their work.
"Important changes to the Immigration Acts, provided for in the International Protection Act 2015, will also assist in respect of the State's capacity to enforce deportation orders in certain circumstances where the subject of the
order seeks to evade or frustrate their deportation. These amendments will improve the effectiveness of existing legislative provisions allowing for the arrest, detention and removal of non-nationals against whom a deportation order is in force and removal from the State of persons refused leave to land."
The report also has figures for the nationalities of those applying for Irish visas.
They are:
India 20,724
China 14,111
Russia 11,570
Pakistan 7,486
Nigeria 6,136
Other 55,663
The approval rate for entry visa applications was 91%.