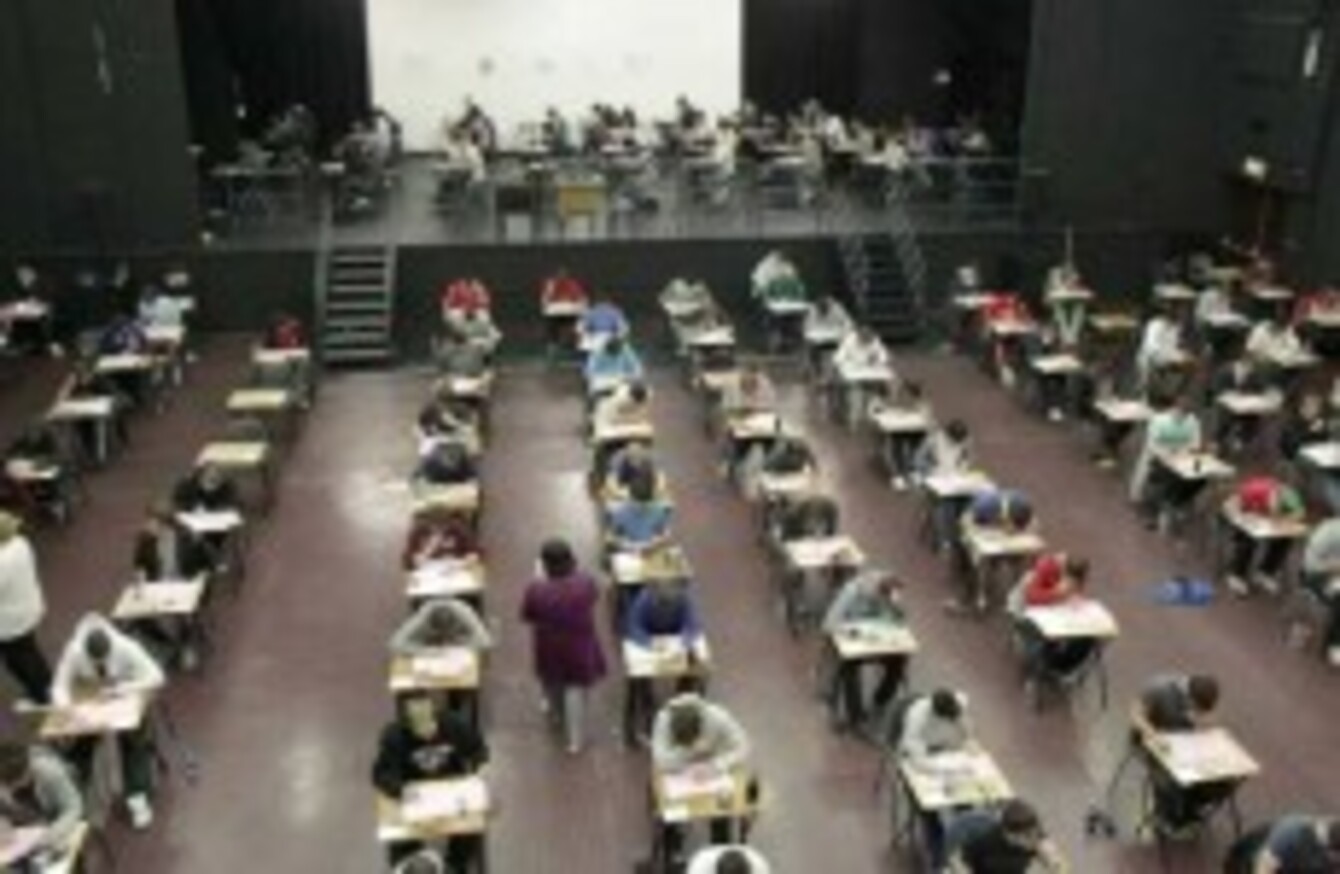 Image: Mark Stedman/Photocall Ireland
Image: Mark Stedman/Photocall Ireland
THE MINISTER FOR Education, Ruairí Quinn, has announced radical changes to the Leaving Cert programme.
The plans includes a reduction in the number of degree programmes in favour of more broadly-based courses especially in arts, business and sciences, cutting the number of grade bands and making changes to address the predictability in exams.
CAO options
The first change looks at combining degree programmes after the number of CAO options rose from 385 in 1991 to 1,419 in 2013. The increase is most notable in level 8 honours degree programmes which have nearly trebled from 387 in 2000 to 946 this year.
"Over-specialisation early in undergraduate programmes leads to confusion for students selecting courses of study," says Minister Quinn.
Grade bands
Secondly the government plans on changing the marks system. In 1992, there were seven grade bands, now there are 14 different grades (A1, A2, B1, B2, B3 etc).
Reducing exam marks means students will no longer have to agonise between the difference of an A1 and A2.
'Teaching to the test'
And finally, measures to change the predictability of exams, as this can lead to undesirable teaching and learning behaviours such as 'teaching to the test'.
The changes will make the transition between second level and higher education easier for students, following complaints by academics that first year students were not equipped to critically think or analyse problems.
The measures will be introduced on a phased basis beginning for students entering fifth year in 2014.
IBEC, the group that represents Irish business, has welcomed the Government's proposals to improve the Leaving Certificate and the college entry system.
"The ability to recall information is just one type of skill required by young people. Business also needs employees with the capacity to analyse, communicate, be creative, manage information and work with others. We need a school system that develops these skills and attributes from an early age," says IBEC Head of Education Policy, Tony Donohoe.