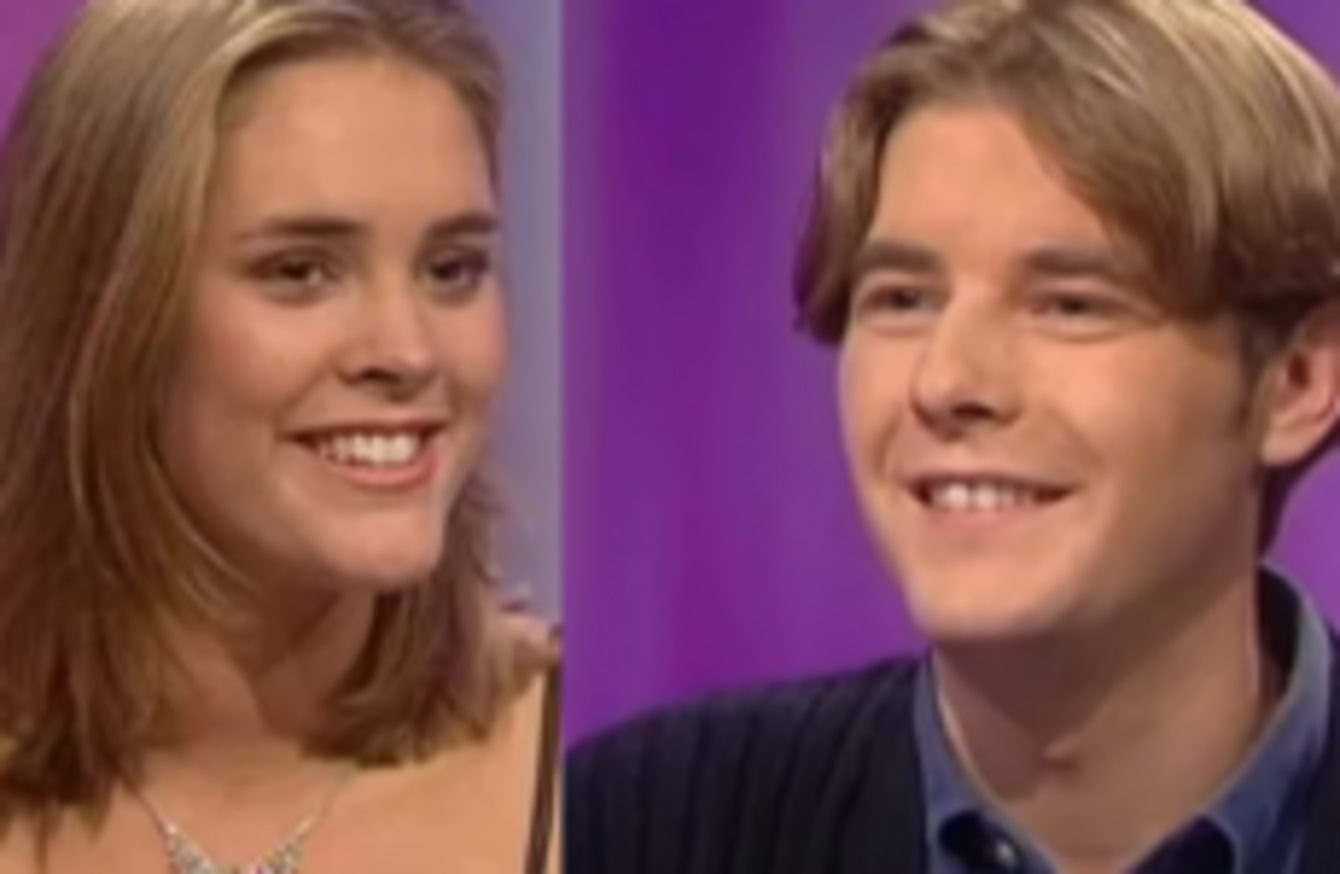 Image: Blind Date via YouTube
Image: Blind Date via YouTube
CILLA BLACK'S DEATH over the weekend has reminded us all of the show she was best known for, Blind Date.
Architect and TV presenter Dermot Bannon is the latest well-known figure to share their memories.
The Room to Improve host made an appearance on the dating show 21 years ago – and told Ray D'Arcy on RTE Radio 1 that the experience was "out of this world".
"I was a student in England at the time. They went around to all the universities, they were looking for people to go on.
"It was one of those things you did. It was all a bit of craic.
It was a big thing to be part of…it was a big phenomenon back then.
Bannon wasn't picked by Jenny Faulkner, who went on to be a TV presenter, but the pair did have a kiss after the show.
When Ray asked Bannon about the kiss, he said, "I don't know, did I?"
We had a bit of a thing that night. I was 21, she was 18 or whatever, it was a long time ago.
Source: Toutec2/YouTube
Speaking about Cilla, the architect said: "All I remember from that day was how incredibly warm she was.
I was incredibly nervous all day long until I meet her and she really put me at ease.
"She was just incredible, she made me feel like I was the only person in the whole studio, the audience disappeared.
She was just incredible warm and she stayed around for a couple of hours afterwards and just chatted and had fun with everyone.
"I looked at her with more admiration after that. She was just a genuinely lovely person."