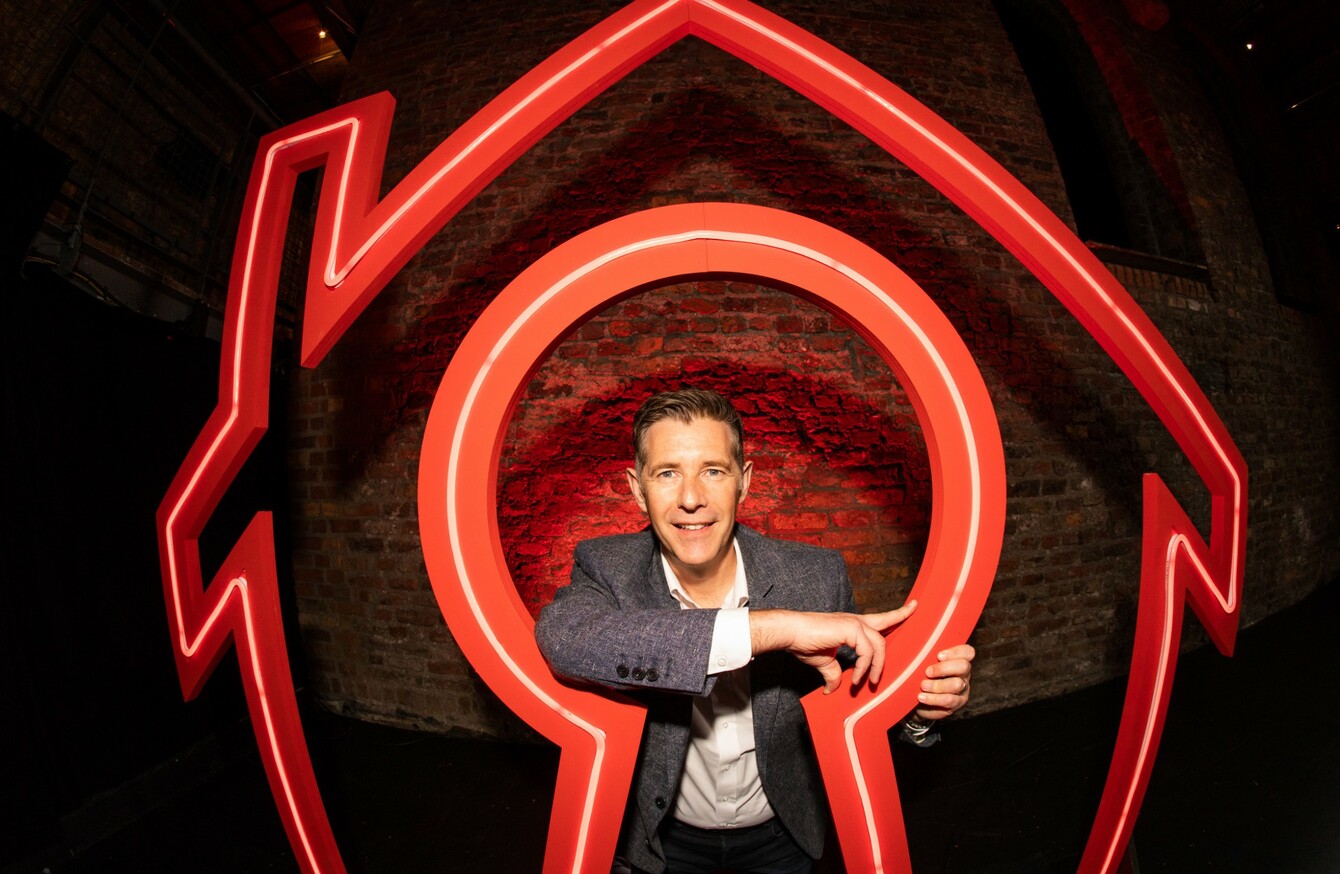 Image: Naoise Culhane
Image: Naoise Culhane
WHEN DERMOT BANNON was designing his own house, he initially resisted advice to integrate smart lighting. "People were telling me to get all the lighting connected to an app," he says, "and I was like, what's wrong with switches?"
That viewpoint has changed – and not just for the lights. "Practically everything in the house can be controlled from your phone," he says. "I have actually turned on the dishwasher from bed."
The architect and TV personality has made light of his personal journey to smart technology fandom – as part of his partnership with Vodafone Gigabit Broadband, he's even appeared in video shorts asking Irish comedians to guess the function of a series of inscrutable gizmos. But as you might expect, it's something that he takes very seriously when it comes to home design.
'Broadband is a utility'
Connectivity is "part of the journey" for architects designing a domestic project now, Bannon says. "Broadband is a utility. It's like water. We assume it's there, we take it for granted." His own home has broadband data points at every plug socket. And the current circumstances, he says, have only increased our awareness of the technology that supports all those phones, tablets and laptops.
We're very aware of exactly how many things are now wifi and internet dependent. My wife and I are working from home. The kids are home schooling, as well as using the Xbox. There are meetings, Zoom calls, exercise classes, we've had virtual birthday parties. It's kept us connected, I don't know where we'd be without it.
So when it came to designing his own home, what did that mean? Aside from the aforementioned smart lighting (and dishwasher), Bannon wanted "to make it as future-proof as possible," he says. The innovation he is most attached to is a sophisticated heat recovery and ventilation system that keeps every room at a constant 19 degrees – the next level in energy savings, he says. 
"You can insulate a house, you can put in treble glazing, but to get it to the next level you have to make it airtight. That means it's reliant on technology to ventilate. We have a very sophisticated ventilation system which monitors the air, and adjusts accordingly, using a server in the attic."
He waxes lyrical on the benefits. "I've never lived in a house like it before. When you get out of the shower the bathroom is completely steam free. It takes that steam, it brings it to the attic, and uses it to warm the air coming in to the house. It wraps the warm air around a pipe of cooler air coming in. And it means the house never smells damp, never smells musty. When you want to freshen up even more, you can hit boost. It's not air conditioning, it's all fresh air, but it's all done through technology."
Technology in the background
This is a good example, Bannon says, of the changing role of smart home technology – it's becoming more and more invisible, an unseen layer that regulates our homes and optimises them for comfort. 
It's not a gadget, it's not an app [that you play with]. It's in the background. The two biggest influences on the comfort of our home are two servers in the attic that are talking to each other over wifi, and we don't even know it. 
This layer, of course, is something that needs to be factored in to home projects at the design stage. (In his own home, this meant designing the ceiling and roof lines around the air ducts for the heat recovery system.) As smart technology moves off the shelf and into the background, architects are integrating it into their work just as they do with other energy efficiency technologies. 
Source: Vodafone Ireland/YouTube
He believes Ireland is a little behind the leaders internationally when it comes to this kind of technological adoption, but sees part of the architect's role as encouraging clients to future-proof their own homes. "It will become the norm over the next five to six years," he says.
"Everyone gets the insulation, they all specify the solar panels and all that. They don't realise that it's actually the technology layer that is the next level. That's where you have to take them on a journey a little bit." 
#Open journalism No news is bad news Support The Journal

Your contributions will help us continue to deliver the stories that are important to you

Support us now
Future-proofing your home
Of course, heat recovery systems and other major integrations are all very well for those setting out on large building projects. But what about the rest of us in our regular gaffs? There's still plenty we can do to future-proof, says Bannon – and a lot of it goes back to that little box in the hall. 
Get a really, really good router in your house. As more things are dependent on your broadband, you need to think about how that is going to work. Ask yourself: How many devices am I using now? How many will I be using in five years' time? 
Connectivity should be a consideration even for smaller renovations and repairs, he says. If you're rewiring, "put in more data points. It costs next to nothing because they use the same electrical conduits [as power cables]." 
Basically, the more smart technology there is, the more we'll need to consider the broadband connection that underpins it, he says. Increasingly, he believes, smart technology will go from being 'gadgets' we can see, to something that operates in the background throughout our lives.
And perhaps some people are already there. "If I ask the kids, will I turn off the water for an hour or the broadband," he says, "they'll tell me the water."
Vodafone Gigabit Broadband has won several awards this year, including Switcher.ie Best Broadband Provider 2020 and Bonkers.ie Best Broadband 2020. Get the award-winning Gigabit Broadband today – only €20 per month for the first six months. Find out more here.