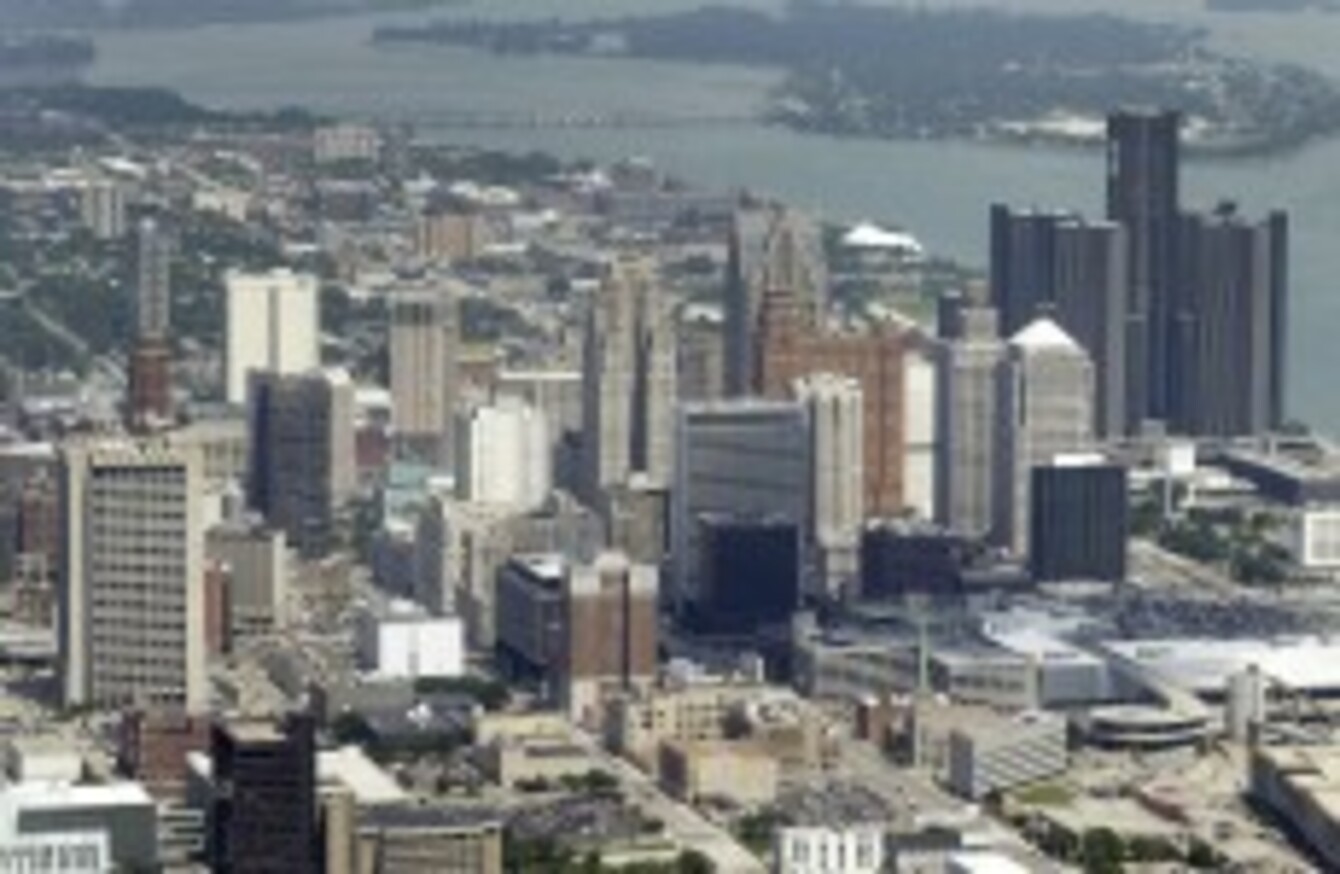 Downtown Detroit
Image: AP/Press Association Images
Downtown Detroit
Image: AP/Press Association Images
THE US CITY of Detroit, once a beacon of capitalism, will today find out if its creditors have approved a plan that would see an end to its bankruptcy.
Once the fourth largest city in America, Detroit became the largest US city to file for bankruptcy protection last year. The city has seen a mass exodus, being the only major US city to lose population in the last census.
It now has a population of around 700,000, less than half of its 1.8 million peak.
Crime, unemployment and a crumbling infrastructure, as well as mounting pension obligations to 32,000 city workers, meant that emergency city manager Kevyn Orr was forced to seek bankruptcy last summer.
When he did, the city's debt was around $18 billion and revenues were barely able to keep up with even basic services.
Since then, the city has installed at least 10,000 new street lights. It's also going after absentee landlords — threatening to take and sell or demolish vacant houses that violate city codes. Eight houses awarded to the city's Land Bank are being put up for auction. Belle Isle, the city's most popular public park has been put under state control and received a much-needed cleaning.
Vote
The city's creditors, including those city workers, have voted on a deal that would allow the city exit bankruptcy.
Orr has frozen some benefits for participants in the city's two pension systems and ended the city's defined contribution plan. Additionally, the city no longer provides health insurance to retirees.
Deals were reached with unions and retirees on a hybrid pension plan in which current, non-uniformed workers will contribute 4 of their salary toward benefits. Current police and firefighters will contribute 6 percent. New police and fire hires will chip in 8 percent of their base salary.
A coalition of 33 municipal unions, representing about 5,500 workers, also has banged out a five-year contract after nine months of negotiations with the city. It calls for wage increases of 5% this year and 2.5% hikes later.
A yes vote will bring around $816 million into pensions from various foundations and the state of Michigan, but other creditors say that the deal is unfairly weighted in favour of pensions.
AP contributed reporting