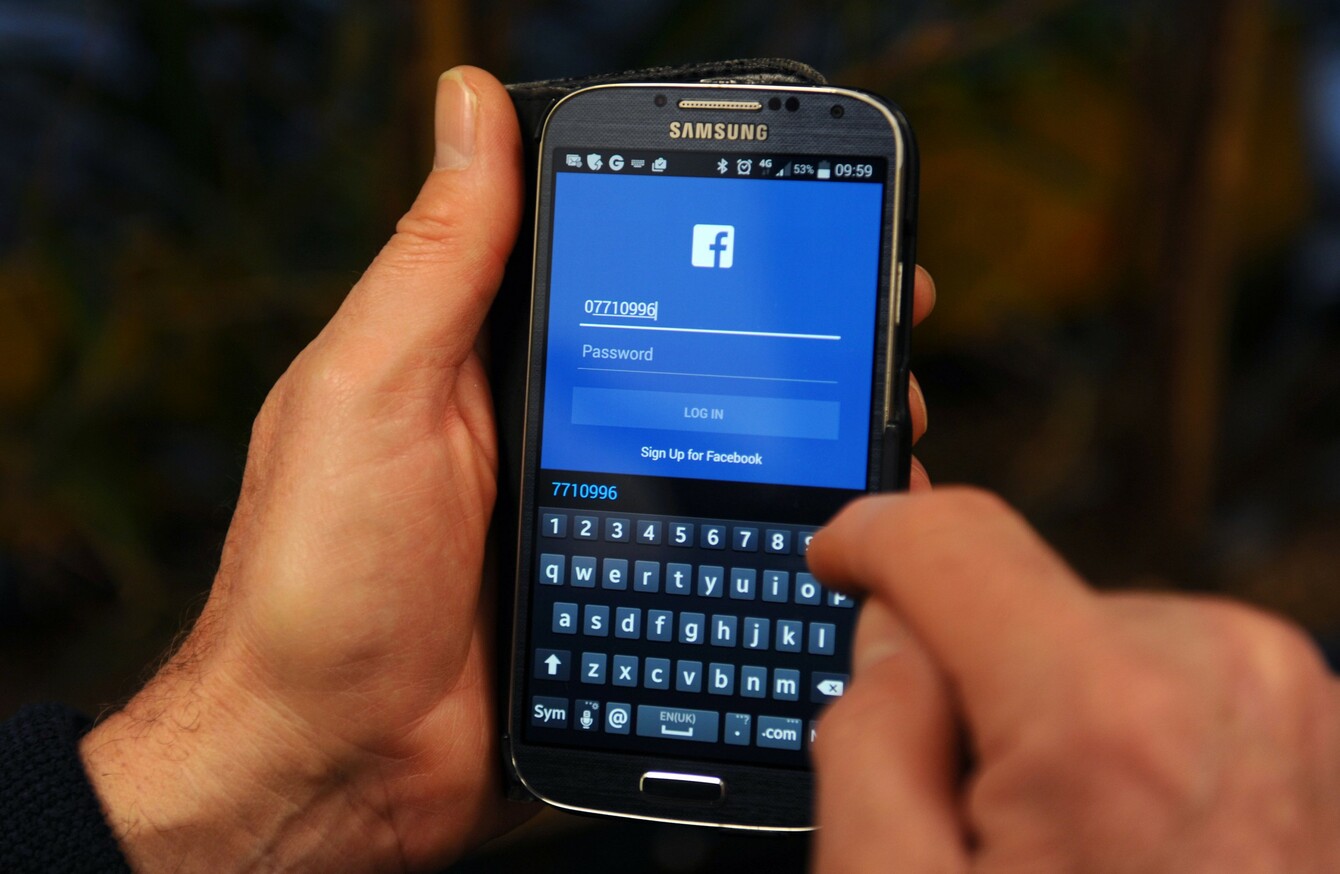 Image: Lauren Hurley/PA Wire
Image: Lauren Hurley/PA Wire
SOMETIMES YOU'LL GET an email or update saying your account has been accessed by a new device. Most of the time, this is normal. It's likely you have a new laptop or smartphone meaning those emails will pop up when you start signing in.
It's the other times that may bring up problems. The ones where you know you haven't accessed your account but you're getting that message anyway. From there, it's a rush to change passwords to avoid any damage.
What can you do when your account has been accessed from somewhere else? Anytime this happens, be it Facebook, Twitter, Google, or Apple, you will get an email saying this has happened, but you can delve a little deeper and check for yourself.
If there are any devices that you no longer use (old phones or PCs), it's best to remove them entirely.
For the main services out there, here is how you can access them on desktop.
Apple: Visit Apple ID, type in your username and password, and when that's done, scroll down to devices. All of your Apple products (iPhone, iPad, Mac) will be located here.
Google/Android: All Google products, be it Android, Chrome or Gmail, are accessed in the My Account section. When you visit the main dashboard, scroll down to recently used devices and click on review devices.
Windows: Much like Apple, all of your Windows products will appear in the Account section. Just visiting it will bring up all of your devices that you've logged in to.
Facebook: Hidden away in settings (found by clicking the drop-down menu in the top right-hand corner) click on the Security option in the sidemenu, and you should see the option Where you're logged in. Click edit to review.
Twitter: Similar to Facebook, visit Settings, access Your Twitter data in the side-menu and scroll down to Device history.
While the notifications you receive about device access tend to be email-only, things are beginning to improve. Those with Android devices will soon get a push notification instead of an email anytime a new device logs in. That way you can immediately change your password and block someone from accessing it directly.
But you shouldn't rely on this just to keep your account safe. As always, the best way to keep your accounts safe is to use strong passwords (preferably you would use a password manager so you don't have to remember them all) and a two-step authentication app to ensure they also need your phone to access it.