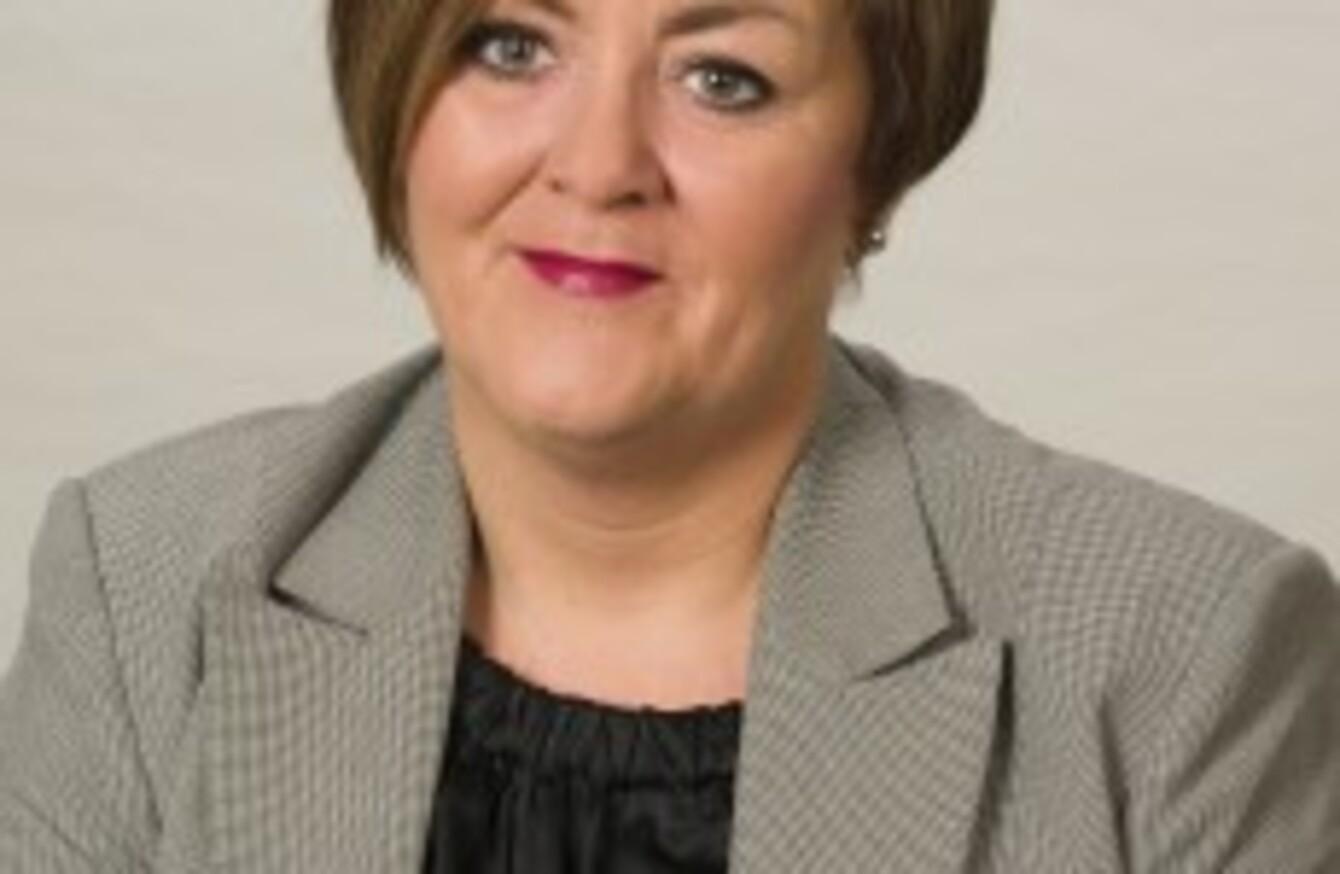 Image: Liz Murphy
Image: Liz Murphy
"I LIVED ON Lucozade and coffee, hardly ate anything and pounded the streets of Waterford city. I lost a stone and a half!"
Liz Murphy is not giving advice on a weight loss programme. Her name was on the local election ballot paper in May. Before this Murphy had never been involved in politics but was a familiar face in campaigns such as 'Waterford gives a Shirt'.
"I was quite fortunate that they chose me. It was a fantastic experience."
Starting off with a bang
Her campaign team got a shock when they first met the activist as she began to yawn and fall asleep during their team meeting. "They thought that I was drunk," says Murphy.
"The last thing I remember is talking about one particular thing. I came round and there were two ambulance men there." Since then, the team learned about her health condition and carried Lucozade with them when they went out canvassing.
Murphy was diagnosed with type 1 diabetes when she was 13 years old. She is prone to having low blood sugar or hypoglycaemia during hectic days, which was the case during the elections. Life was very different for diabetics in 1978 when Murphy remembers sitting in the hospital learning how to inject an orange.
"There were no disposable syringes. I used a glass syringe to draw up the insulin and mix it."
The International Diabetes Federation's latest figures estimate that there are over 190k people with diabetes in Ireland. People with type 1 diabetes account for approximately 14,000 of these, according to the charity Diabetes Ireland.
Research through the decades
Insulin is a hormone that is essential for moving sugar from the blood stream into muscles and fatty tissue to provide energy. Diabetes is a condition caused by a lack, or insufficiency of insulin. Too little of this hormone allows dangerous levels of glucose to build up in the blood, causing damage to the heart, kidneys, eyes and nerves. The importance of insulin in diabetes care was discovered in the 1920s and it has been used as a treatment since then.
Many scientific advances occurred in the treatment of diabetes in the past few decades. The young Murphy was given pig insulin to use when she was diagnosed but that same year researchers in California used E. coli bacteria to produce a hormone identical to human insulin.
The rebellious Irish student was given this new insulin a few years later which enabled her to manage her condition better.
Fast forward to today and Murphy now uses 'insulin aspart' which is produced by a method known as 'recombinant DNA technology'. A modified insulin gene is introduced into yeast cells which enable them to produce the hormone. "It's easier as it's all in one device now which looks like a pen. I used to have to carry around two bottles of insulin and a syringe."
Murphy says her saving grace was the newer glucose-testing machines.
"Instead of testing my urine, I was testing my blood, which was ten times better." This advance in technology enabled her to match her food intake with her insulin. As the years went by, these machines got smaller and better.
"They were absolutely huge. It's a bit like mobile phones."
Incremental improvements
It has been incremental improvements such as these that have helped diabetics around the world live healthier lives. If there had been no change in treatment since the 1970s, Murphy says her life would have been very different.
"There's no way I would have lived in the UK or travelled the world. It's easier to manage now because there's better research."
Researchers continue to improve our understanding and the treatment of diabetes. Last month, scientists from the University of Auckland and the University of Manchester discovered that both type 1 and type 2 diabetes are driven by the same underlying mechanism. They showed that they occurred when another hormone, amylin, clumped together and prevented cells from producing insulin.
Murphy didn't get elected during her first time canvassing but she enjoyed the experience.
The self-employed business consultant is still involved in the community with a new activist group, Waterford Task Force (WTF). She says being a diabetic doesn't make her different to anybody else.
"I've had a fulfilling life."
THIS IS THE fourth in a series of articles which explore the impact that science and research is having on real people's lives in Ireland.
From a pacemaker which keeps an athlete's heart beating to an activist who has gone from being born deaf to being able to talk on the phone for the first time, we focus on five individuals for whom innovative technology is having a profound effect.
The series is inspired by the story of adventurer Mark Pollock's bid to walk again through cutting-edge research and tech advances. His journey will be revealed in the feature documentary, Unbreakable: The Mark Pollock Film, due for release in Ireland this October.
Find out where Unbreakable is screening near you here.
As part of the release the film will be touring the country promoting science in association with the Science Foundation Ireland.
Science Changes Lives: