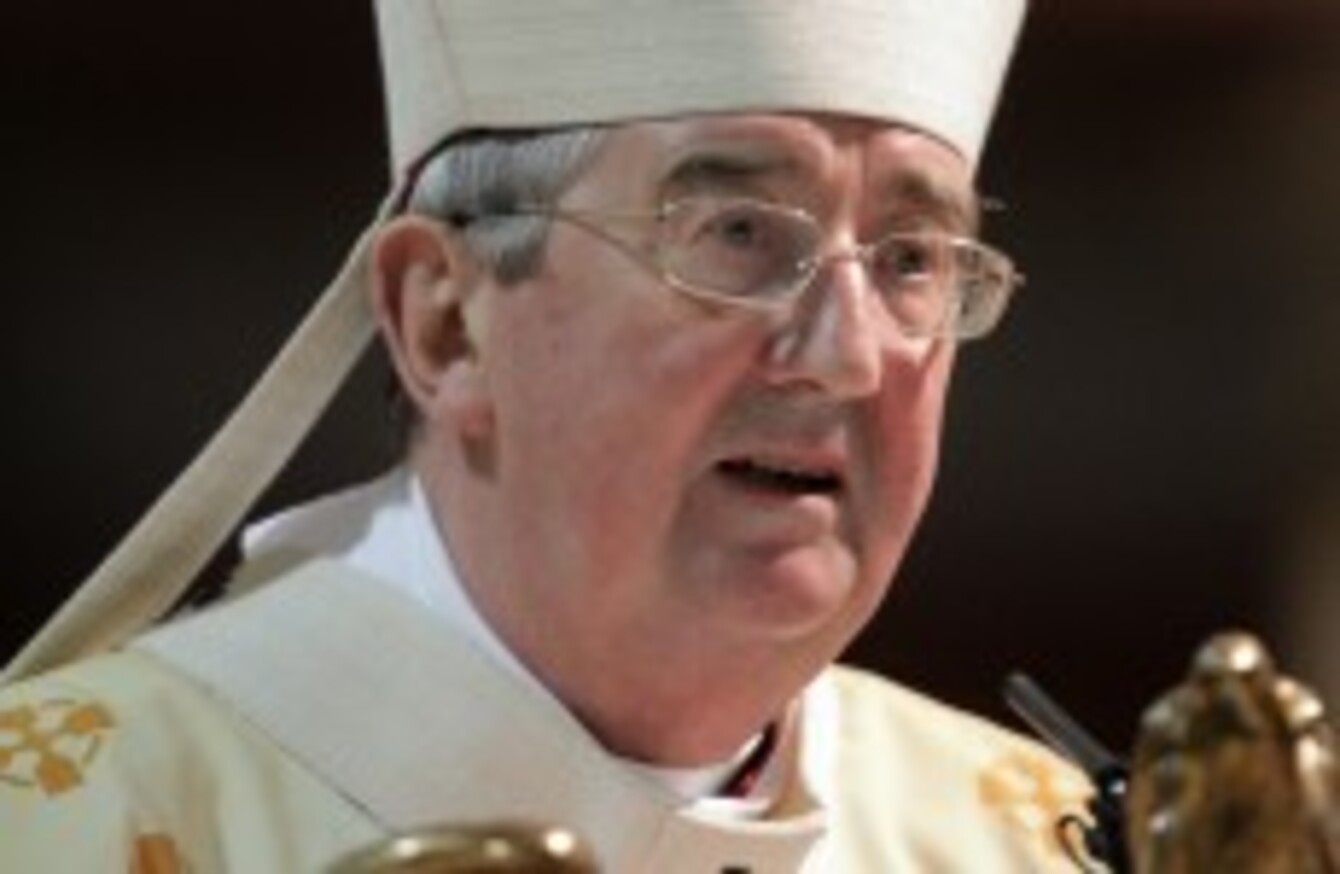 Archbishop Diarmuid Martin (file photo)
Image: Mark Stedman/Photocall Ireland
Archbishop Diarmuid Martin (file photo)
Image: Mark Stedman/Photocall Ireland
ARCHBISHOP DIARMUID MARTIN believes that unless the Catholic Church displays a real and enthusiastic commitment to Jesus Christ, it will become a "self-serving, self-referential organization to which no one will be attracted."
His comments came during his closing address at the Vatican II Colloquium at Trinity College Dublin this afternoon, which had been organised to mark the 50th anniversary of the Second Vatican Council.
Recalling his time in Clonliffe College in 1963, Martin described the Catholic Church of the time as one that "was unchanging."
While the winter of that year had been "one of the bleakest winters for decades", Martin said that the college had been a "very cold place in more ways than one."
Speaking of a "routine, a discipline and a way of life" that hadn't changed in decades, the Archbishop said that "it all seemed so out of touch with the world from which I had just come, and in which my friends were thriving."
But you were not supposed to think that way. Things were to be done as they had always been done. The Catholic Church was unchanging.
Church of Ireland
Speaking of the gulf that existed between the Catholic Church and the Church of Ireland, Martin said that "even entering a Protestant Church was a danger to the faith!"
"Christian Unity meant that Protestants converted," he said. "We were not just divided religiously but socially."
Recalling his own mother's employment situation, Martin remembered the difficulties that would often accompany applying for a job:
My mother thought she had been successful in getting job early in the twentieth century only to find that her future employer, highly embarrassed, had to come to her and say that a problem had emerged: "Miss Mullen I am really sorry, but I always thought you were Church of Ireland".
'Risk'
As a student of theology in Dublin in the 1960s, Martin said that there was one word that was not in great use – "risk".
"Risk could involve rocking the boat," he said. "As a member of the Catholic community risk would be linked with uncertainty – and the Catholic tradition seemed to have no need to reflect on that, we had all the certainties."
Risk could even mean irresponsibly leading yourself open to uncertainties, to an occasion of sin!
Describing society today has having "radically changed", Martin said that risk was now "part and parcel of the way we live and the range of choices that are open to us", adding that this same risk was now necessary to bring the church back into the lives of people.
A Church which is not riddled through and through with real and enthusiastic commitment to Jesus Christ will be an empty self-serving, self-referential organization to which no one will be attracted.