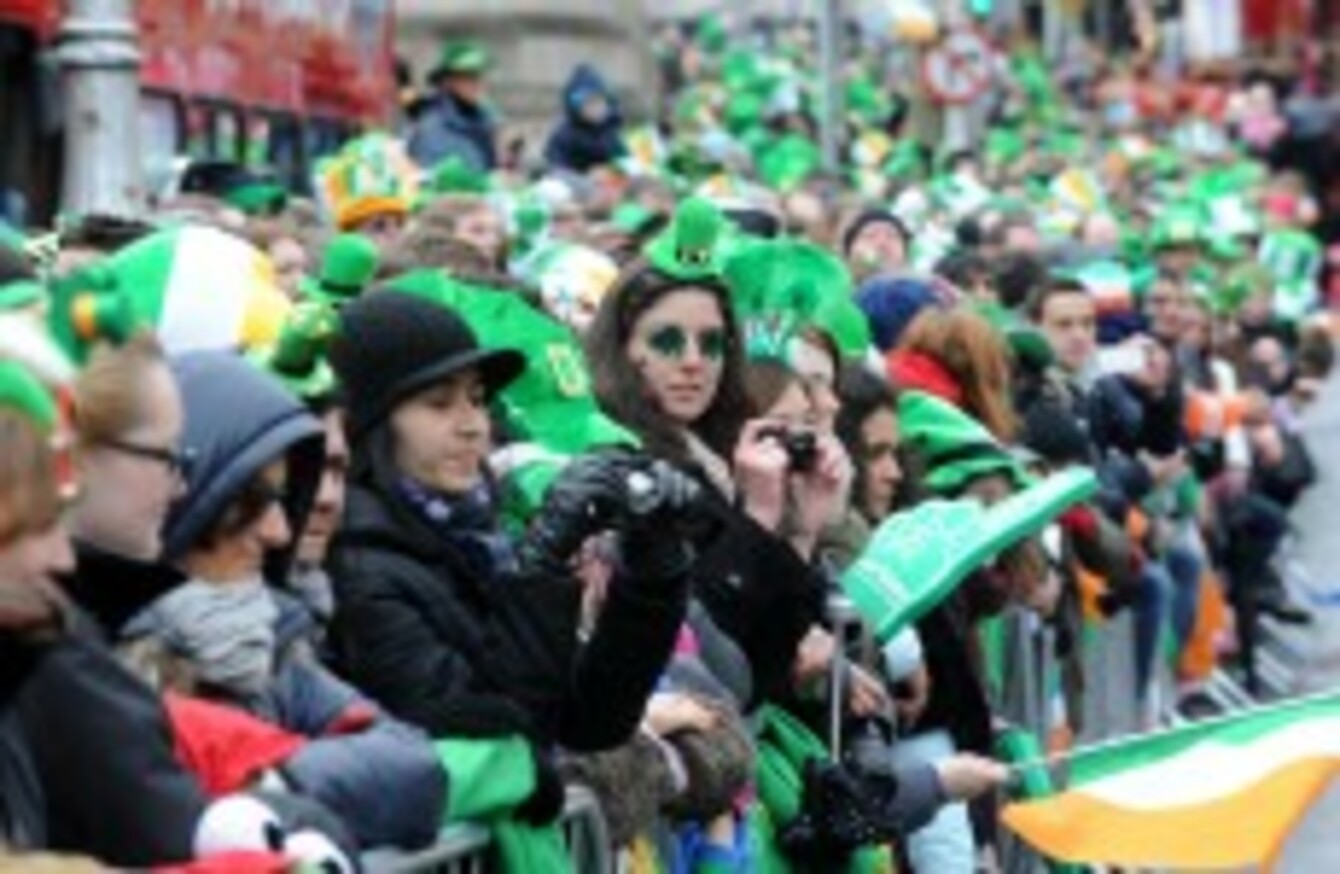 St. Patricks Day Parade in Dublin.
Image: Laura Hutton/Photocall Ireland
St. Patricks Day Parade in Dublin.
Image: Laura Hutton/Photocall Ireland
THE GOVERNMENT WANTS more gatherings and are to provide €1 million a year for the next three years to local authorities to make it happen.
A new plan wants Ireland to become a regular destination for members of the Diaspora and aims to support 700 local community-based events and festivals each year.
The Department of Tourism and Sport is working with Fáilte Ireland on the project and say that it is a direct result of The Gathering initiative last year.
"People often ask me what the legacy of The Gathering should be," Tourism Minister Michael Ring said at the announcement of the plan.
"I believe The Gathering has brought communities together, near and far. The initiative means we can support that legacy and build on the new relationships, and the many new projects that came out of 2013."
Local authorities are now being asked to identify events from The Gathering that could be repeated and used to bring people to a local community from abroad.
Fáilte Ireland's Paul Keeley says the feedback he has received from local communities shows that there is scope to do more events based around the theme of returning Diaspora:
Our own research on The Gathering showed that more than half of the organisers involved were interested in running their local event again. The initiative launched today is a very tangible proof that we wish to build on the legacy of The Gathering and nurture those grass roots networks which sprang to life last year.
The Department of Tourism claim that the plan to support 700 local events has to capacity to attract up to 50 visitors each and could lead to an additional 35,000 visitors to Ireland each year over the next three years.