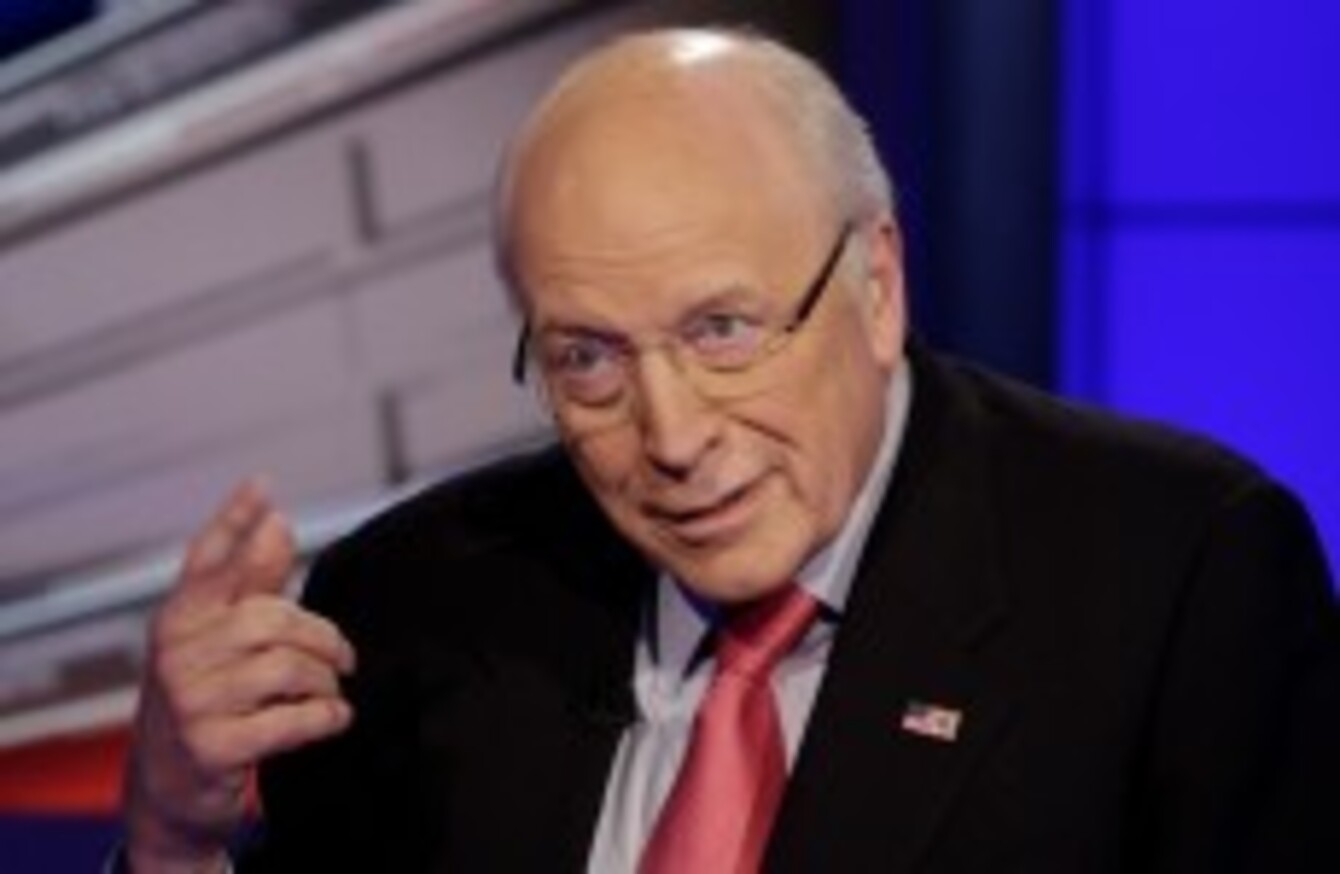 Dick Cheney
Image: AP/Press Association Images
Dick Cheney
Image: AP/Press Association Images
FORMER US VICE president Dick Cheney has said that he damning report into the CIA's torture of terror suspects is "full of crap".
President George W Bush was fully aware of and an "integral part" of the CIA's torture of terror suspects, Cheney also said earlier today.
The long-awaited US Senate report released on Tuesday on the programme of harsh treatment and torture of detainees said Bush only learned details of it in 2006, four years after it started in the wake of the 9/11 attacks on New York and Washington.
Detainees were beaten, waterboarded — some of them dozens of times — and humiliated through the painful use of medically unnecessary "rectal feeding" and "rectal rehydration", the report said.
Speaking to Fox News, Cheney denied Bush was kept out of the loop. He said the then-president "was in fact an integral part of the program and he had to approve it."
Asked if Bush knew specific details of how specific interrogations were being conducted, Cheney was more vague, saying: "We did discuss the techniques. There was no effort on our part to keep him from that."
Bush has yet to speak out publicly on the Senate report, which has drawn scathing criticism worldwide of what the CIA has called "enhanced interrogation techniques", amid and calls for those involved to face trial.
The CIA deliberately misled Congress and the White House about the value of the intelligence its interrogators were gathering, the report concluded.
But Cheney did not mince his words in rejecting that, saying: "The report's full of crap, excuse me. I said hooey yesterday — let me use the real word."
The investigation was "deeply flawed" and "didn't bother to interview key people involved in the program," he said.
According to the 500-page declassified summary of the Senate Intelligence Committee's findings, the first CIA briefing with Bush on the interrogation techniques was on April 8, 2006.
Some of the prisoners — including Abu Zubaydah, allegedly Osama Bin Laden's right-hand man, and Abd al-Rahim al-Nashiri, who allegedly led Al-Qaeda operations in the Gulf — were subjected to the torture starting in 2002, it said.