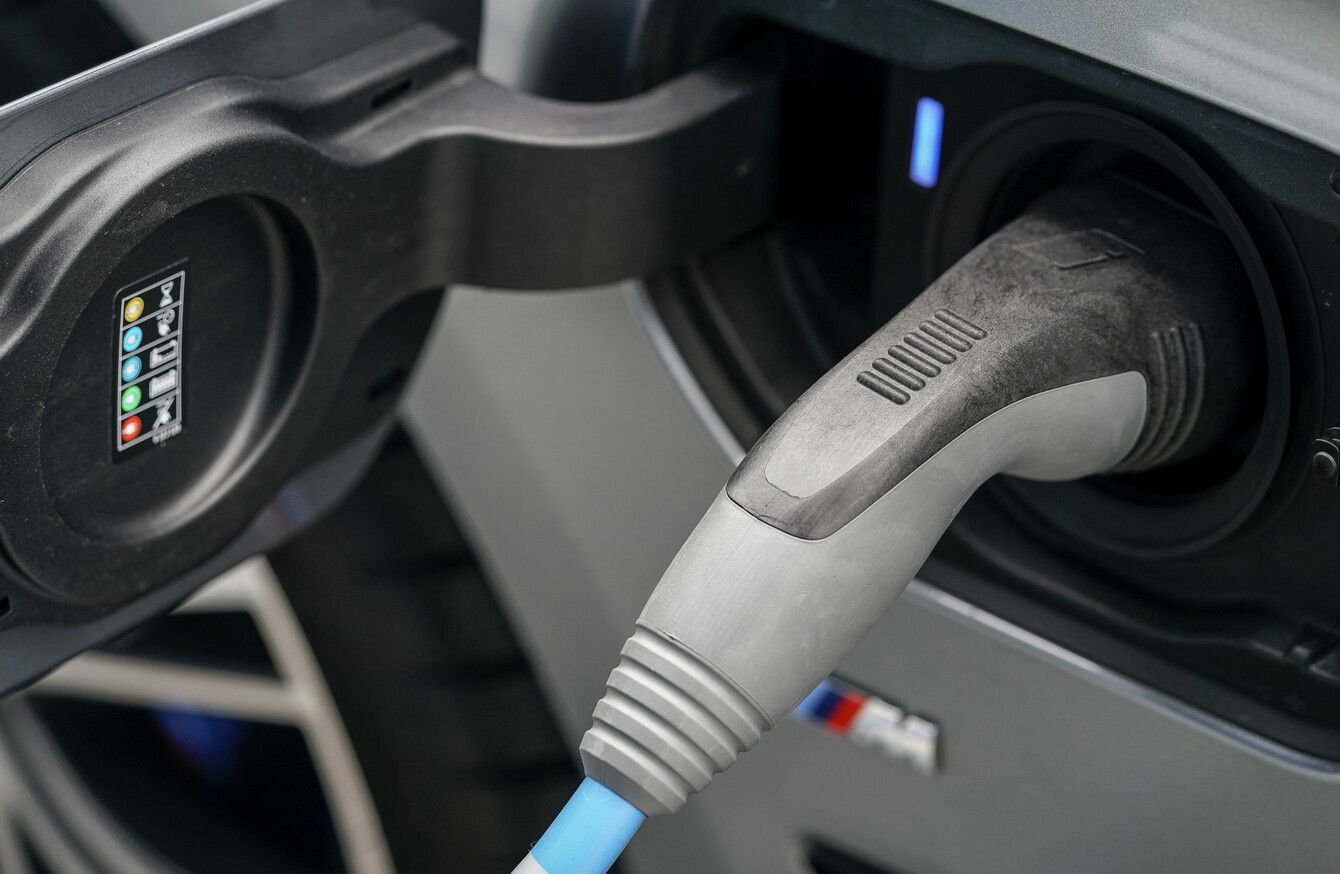 Image: Max Earey
Image: Max Earey
HYBRID AND PLUG-IN hybrid refers to vehicles that have a combustion engine and electric powertrain. These vehicles use a combination of electricity stored in batteries and internal combustion (usually petrol), to create the energy to propel the car forward.
However, there are differences between the two.
Hybrids:
Hybrids have smaller batteries which are recharged via regenerative braking and when you take your foot off the accelerator and coast. The vehicle's momentum (kinetic energy) is turned it into electricity that recharges (regenerates) the battery.
A regular hybrid vehicle can operate in electric-only (commonly referred to as EV) mode when there is fuel in the tank, but it is not designed to run without it.
The EV mode is very limited and you can usually only drive for around 2km before the engine automatically kicks in. The engine will also start when a greater amount of power is needed, for example when overtaking or once you get up to a certain speed.
Plug-in hybrids:
A plug-in hybrid combines the benefits of a traditional hybrid and a battery electric vehicle or BEV. Plug-in hybrids have larger batteries and as a result, you can drive in EV mode for greater distances – usually around 20 to 60km depending on the model.
The plug-in hybrid's battery is charged via regenerative braking as well as by plugging it in. Currently in Ireland it is free to charge your car up using public charge points – otherwise, most people charge their car's battery at home overnight using the cheaper night rate.
When the battery runs out of charge the engine kicks in, although not all plug-in hybrids use their engines the same way. Some are only activated after the battery drains and some kick in when extra power is needed even if there is charge in the battery.
So which is better?
The plug-in hybrid's use of a larger battery lets you go farther on electric power alone, which generally speaking offers a cost advantage as you use less fuel.
However, plug-in hybrids are also generally more expensive than traditional hybrids because of the cost of the batteries. There is a grant of €5,000 available for qualifying plug-in hybrid vehicles when purchased privately and a €2,500 VRT rebate.
Even though the size of the battery, measured in kilowatt hours, is important – the bigger the battery capacity the longer the range – the fuel economy figures are also important as when you do burn fuel you want it to burn as little as possible to save money. Most plug-in hybrids are generally more efficient than regular hybrids.
Let's take an example:
Let's compare the regular Toyota Prius Hybrid with the new Toyota Prius Plug-in Hybrid (read our review here).
The Toyota Prius Hybrid costs €31,450 has a CO2 figure of 70g/km and it costs €170 a year to tax. It has a combined driving fuel economy figure of 3.0 litres/100km (94mpg).
The Toyota Prius Plug-in Hybrid costs €37,125, has a CO2 figure of 22g/km and costs the same in tax. It has a combined driving fuel economy figure of 1.0 litre/100km (282mpg). It can travel in EV mode using only battery power for around 50km up to a max speed of 135km/h.
Taking the average mileage as 25,000km (480km a week), if you only drove the Prius Plug-in in EV mode – which admittedly is highly unlikely – it would cost you around €0.79 to charge the battery. That works out as an average of €395 a year plus road tax. Of course if you used only public chargers you would pay just the tax.
If we look at the fuel economy figures of both cars and assume it costs €1.33 per litre for petrol, it would cost €997.50 in petrol for the Hybrid and €332.50 for the Plug-in.
It is €665 cheaper per year to run the Plug-in Hybrid but it would still take just over eight and a half years to make up the difference in the price of the two vehicles.
Outcome:
If you hold on to the cars for 8.5 years, which is roughly the length of the warranty covering the battery, the hybrid and plug-in hybrid Prius will cost about the same in the end. So really the answer depends on your needs. If you cover a lot of miles, running costs will be more of a factor so the plug-in may deliver savings. If you hope to sell the car on after just a couple of years, the regular hybrid may be more economical for you.