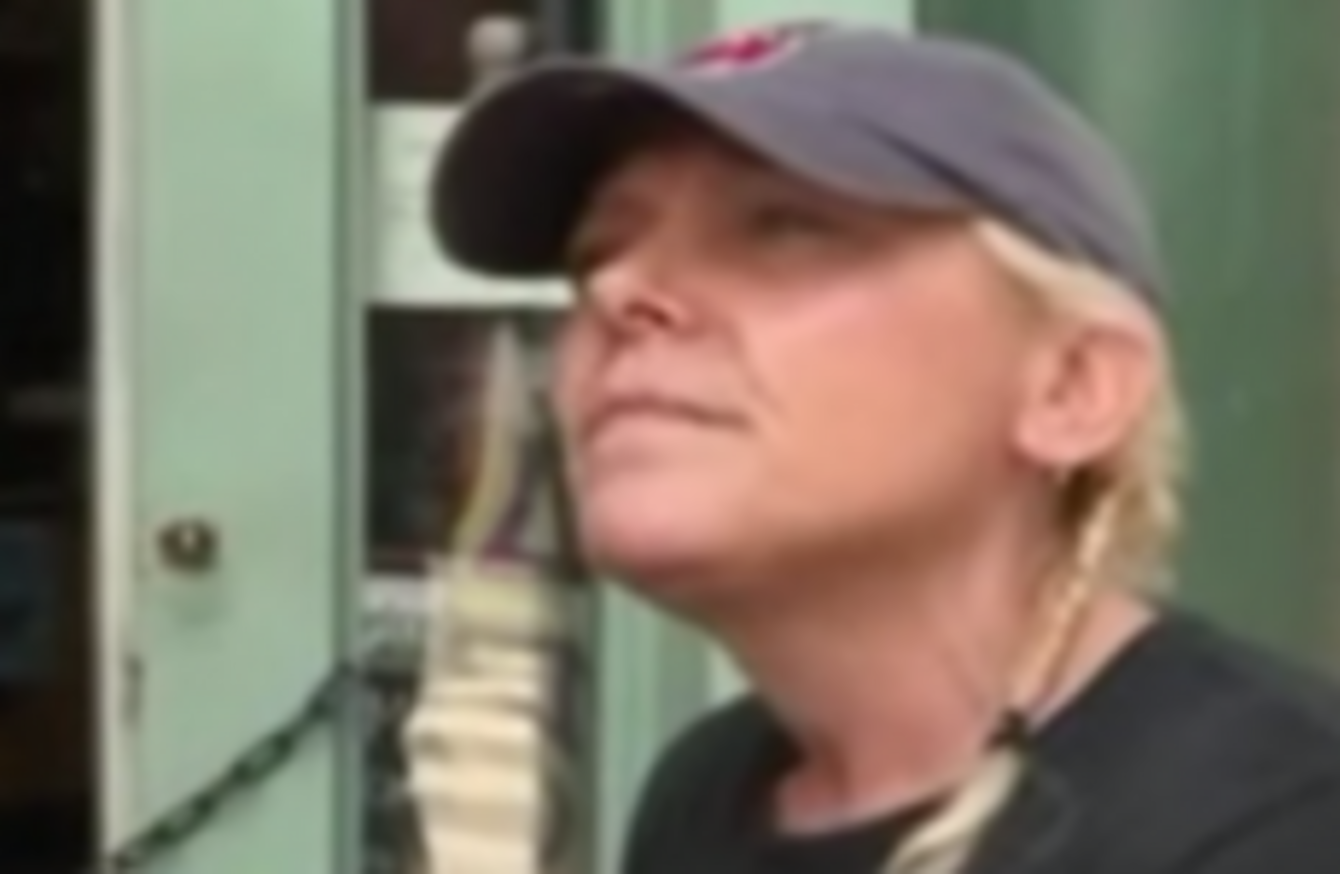 Image: USA Today via YouTube
Image: USA Today via YouTube
A RESTAURANT OWNER in Portland is under fire after she yelled at a screaming child in her diner.
Darla Neugebauer said she snapped at the child who had been crying for an hour, after asking the family to leave or take the child outside.
The owner said the child's parents ordered three pancakes but didn't feed them to the 20-month-old girl, causing her to cry loudly.
Neugebauer said, "I slammed my hands on the counter and said, 'This needs to stop'…She looked at me, and she stopped."
The girls mother, Tara Carson, wrote about her experience on Marcy's Diner's Facebook page saying it was "the worst experience" and asking, "Who in their right mind would behave like this unless you are deranged?"
Carson told USA Today that her daughter started crying toward the end of the meal. "My daughter was crying. It was nothing out of the norm."
She said it was about 10 minutes later when Neugebauer screamed at her daughter.
Source: USA TODAY/YouTube
Carson said she was stunned and upset after the incident, "I think I was just in pure shock, because I've never seen behavior like this before.
"I felt helpless as a mom that, you know, I couldn't do anything to help her because I can't explain why there's crazy people in this world that behave like that."
Neugebauer has received some support for the way she handled the situation with people saying children should behave when they are out.
However, she has also been subject to criticism from people who say they will never eat at the diner again.
Despite this, the diner owner says she's not sorry for what happened,
Sorry isn't the right word. I might have used poor judgement. I wouldn't say I was sorry because it stopped. When things stop, it's usually a good thing.
Do you think the restaurant owner was right or wrong?