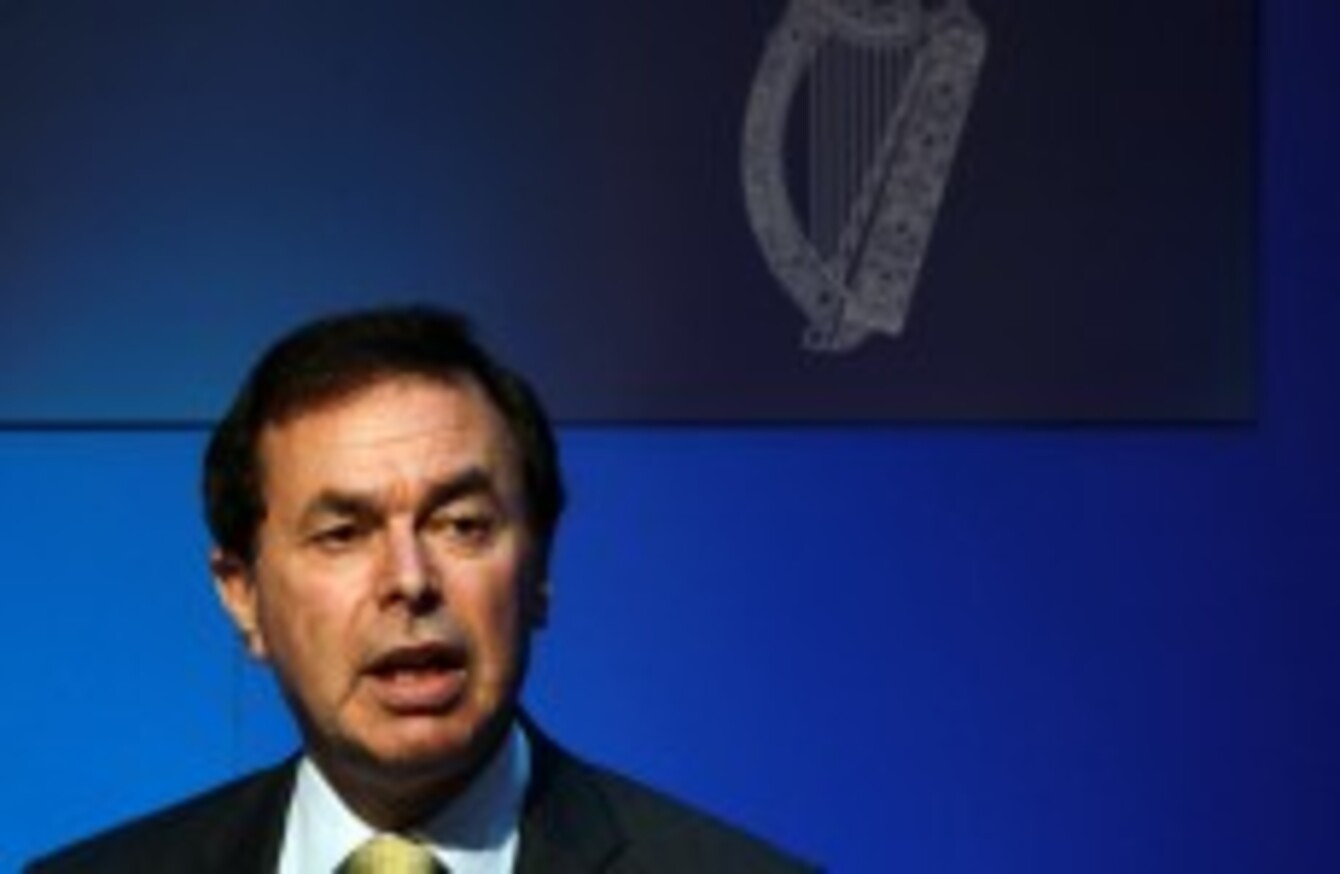 Minister Alan Shatter
Image: Sam Boal/Photocall Ireland
Minister Alan Shatter
Image: Sam Boal/Photocall Ireland
JUSTICE MINISTER ALAN Shatter has said he does not intend to end direct provision any time soon.
In a response during private members' business in the Dáil today, he mentioned a current application for leave for Judicial Review in that Mundeke case that challenges the legal validity of the direct provision system.
Direct Provision
He went on to speak about the direct provision system and the ongoing campaign against it.
He noted that a substantial number of the people within the direct provision system for long periods are adults living with their children who have challenged in the courts refusals of applications for asylum and/or permission to remain in the state.
There are currently approximately 1,000 such cases pending before the courts.
He said he has yet to see any proposals "as to what could replace [direct provision] without, in short order, re-creating the crisis which led to its establishment in the first place".
He explained that the number of asylum applications in Ireland increased dramatically in the late 1990s, and by late 1999 the shortage of accommodation reached crisis point.
"There were reports of asylum seeker families sleeping in parks because no accommodation was available for them," he said. This led to the establishment of the direct provision system.
Campaign against Direct Provision
Shatter said that in the current campaign against direct provision, "there can be a tendency at times towards extreme claims which do little to help the residents involved".
He described as a "canard" the suggestion that asylum seekers in centres resort to suicide as a matter of course, and said claims of prostitution have been investigated and found to have no basis.
Yet assertions about suicide, child abuse and prostitution among residents in asylum accommodation centres are still made by purported supporters of asylum seekers who would not dare to make such assertions in respect of any other identifiable group of persons in Irish society.
Shatter said the direct provision system "is not ideal but it is a system which facilitates the State providing a roof over the head of those seeking asylum or seeking other grounds to be allowed, on humanitarian grounds, to stay in the State".
No Government can afford to ignore the likely consequences of any change to the direct provision system.
He said that if  there was a system which facilitated asylum seekers in living independent lives in individual housing with social welfare support and payments,"the cost to the exchequer would be double what is currently paid under the direct provision system".
There has been a decline in the number of those applying for asylum arriving in Ireland, from 11,600 in 2002 to 1,000 in 2012.
"The Direct Provision system remains a key pillar of the State's asylum and immigration system and I have no plans to end it at this time," said Shatter.
However, he is concerned at how long people spend in the system and his resolve "is to deal with the factors which lead to delays in the processing of cases so that asylum seekers spend as little time as is necessary in that accommodation system".
An amended Immigration, Residence and Protection Bill will be published soon that will provide for the establishment of a single application procedure for asylum, subsidiary protection and leave to remain applications.