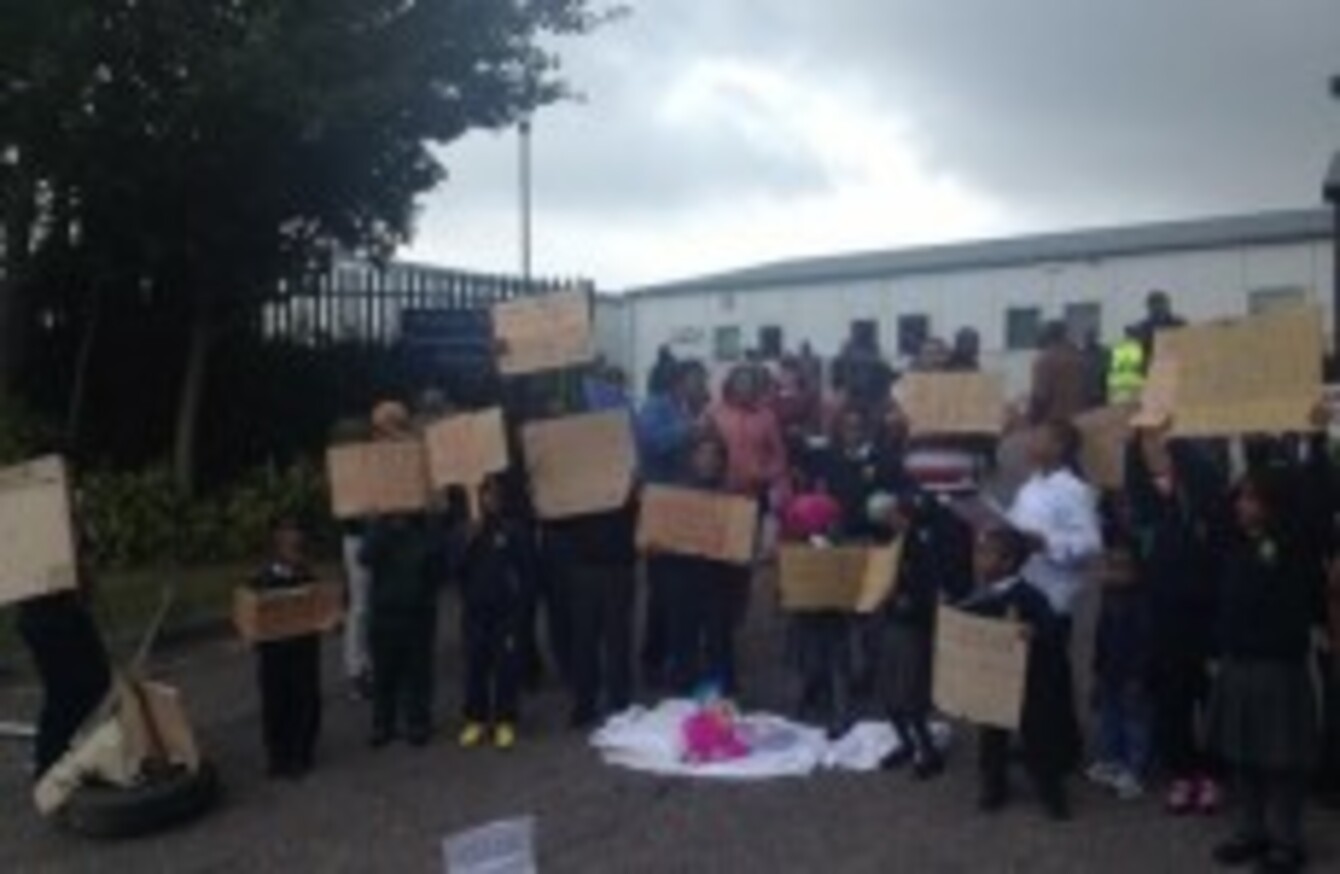 Residents at direct provision centre in Cork.
Image: Nasc
Residents at direct provision centre in Cork.
Image: Nasc
THE PROTEST AT one of the direct provision centres in Cork has ended.
Residents at the Kinsale Road centre had been demonstrating at the home for over ten days.
The management had left the home and residents stayed on, holding signs protesting about their treatment. There were appeals for locals to drop of food to the residents throughout their protest.
Agreement
Lucky Khambule, has said that they have voted to accept an agreement reached with management company Aramark on a number of local issues, including living conditions and food.
From this morning staff of the centre and supplies will have access to the centre.
A spokesperson from Nasc said last week that protests against the direct provision system are gaining momentum following protests in other areas such as Limerick, Portlaoise and Athlone.
She said that there is a growing tide of support for people living in these conditions, which gives those people more confidence to speak out. She added that "concrete" changes need to happen fast in terms of direct provision.