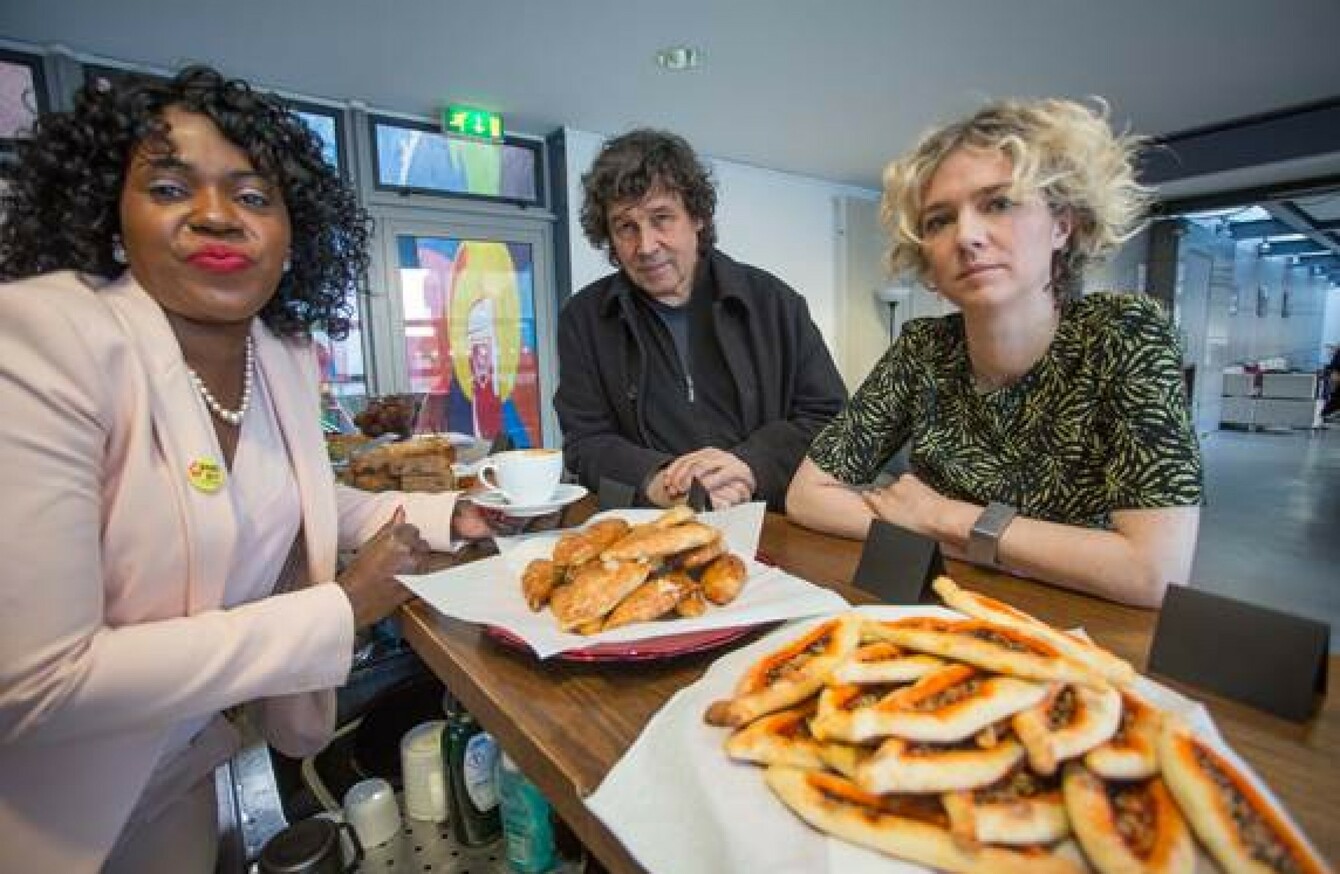 Image: Allen Kiely Photography
Image: Allen Kiely Photography
A POP-UP CAFÉ aiming to highlight issues with Direct Provision (DP) has been officially opened in Dublin city by actor Stephen Rea.
Our Table is based in the Project Arts Centre in Temple Bar and will be open between 10am and 4pm on weekdays.
The café was founded by activists Ellie Kisyombe and Michelle Darmody, with the aim of raising awareness of the conditions people face in DP centres while they wait for claims for their refugee status to be processed.
Residents cannot cook or work, and receive a weekly allowance of €19.10 (or €15.60 per child). More than 4,000 people live in the centres nationally.
Last year, a working group chaired by retired High Court judge Dr Bryan McMahon issued a report with 173 recommendations for improving the DP system.
"Not being able to cook for yourself is one of the most challenging conditions of Direct Provision, when parents cannot fulfill a basic nurturing role of feeding or passing on recipes and traditions to their children.
"We want to create a friendly welcoming café space where food is used to break down barriers and facilitate the conversation," Kisyombe said.
Work for ex-residents
The not-for-profit business employs seven ex-DP residents. 3FE is providing barista training and those involved will leave with FETAC and health and safety training and qualifications.
Our Table was originally funded by an online fundraising campaign. Organisers hope to find a permanent venue for the café next year.
More information can be read here.