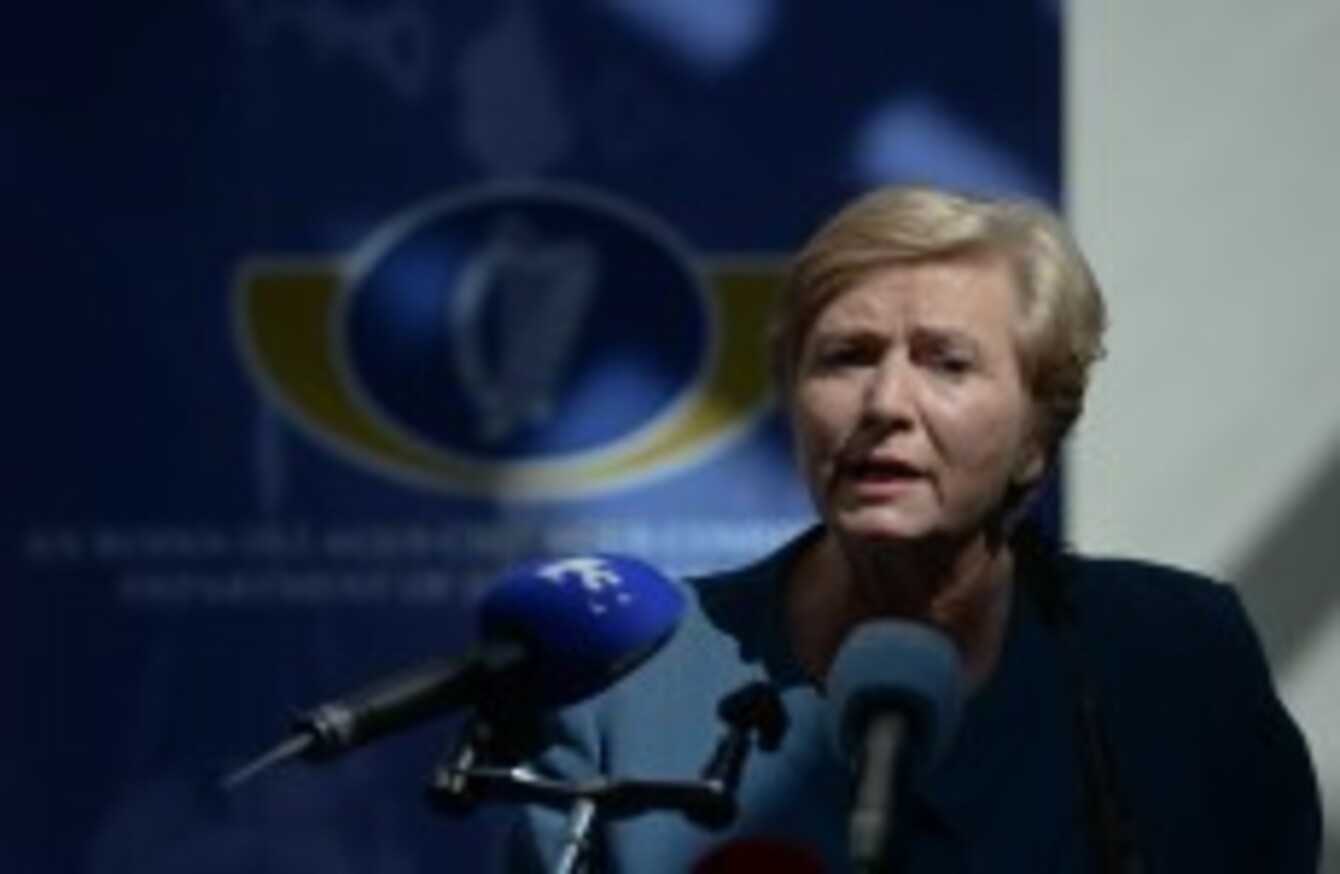 Minister Frances Fitzgerald
Image: PA Wire/Press Association Images
Minister Frances Fitzgerald
Image: PA Wire/Press Association Images
THE GOVERNMENT IS to establish a working group to review the Direct Provision system's conditions.
Minister Frances Fitzgerald confirmed the news in an interview with the Irish Times today.
A spokesperson from the Department of Justice told TheJournal.ie that the working group would undertake the review next year.
It is believed the Minister would hope to undertake the review early next year.
She told the Irish Times the review would look at issues such as welfare payments and restrictions to third-level education for people in the direct provision system.
There are more than 4,000 asylum seekers living in direct provision reception centres.
NGO Nasc welcomed the news, with its CEO Fiona Finn saying that they look forward to an opportunity to input into the Working Group on the urgent problems with direct provision that need to be addressed.
However, she said they remain concerned about the scope of the review.
There are significant legal and human rights issues with the direct provision system that have been raised over the years by ourselves and other direct provision campaigners – most notably Dr Liam Thornton of UCD – that cannot be ignored. Direct provision does not operate on a legislative basis; RIA is not on any statutory footing; there is no independent complaints system in place for residents.
Finn said that reform of the system must not be piecemeal and "must not result in a continuation of the system in the form of 'direct provision lite'".
A humanitarian and effective model for the reception of asylum seekers lies right on our doorstep in the form of the EU Receptions Directive. The Working Group should be looking to this model in reforming direct provision and calling on the government to immediately opt in to this Directive and the reformed Common European Asylum System.
Proposals for reform
Junior Minister Aodhán Ó Riordán said in July that proposals to reform the system of direct provision would be presented to Cabinet in September.
He described it as a "key area where we have to get reform in".
Ó Ríordáin, who is Minister of State with special responsibility for Equality, New Communities and Culture, also said he intends to set up a working group with a 'range of people with great expertise' from areas such as health, education, and justice, and to look at potential legislation in the area.
He said that:
The way we treat asylum seekers and people in the system says a lot about us as a country.

There is a balancing act between having a system that doesn't encourage people to come into the State, but that also treats people with respect.