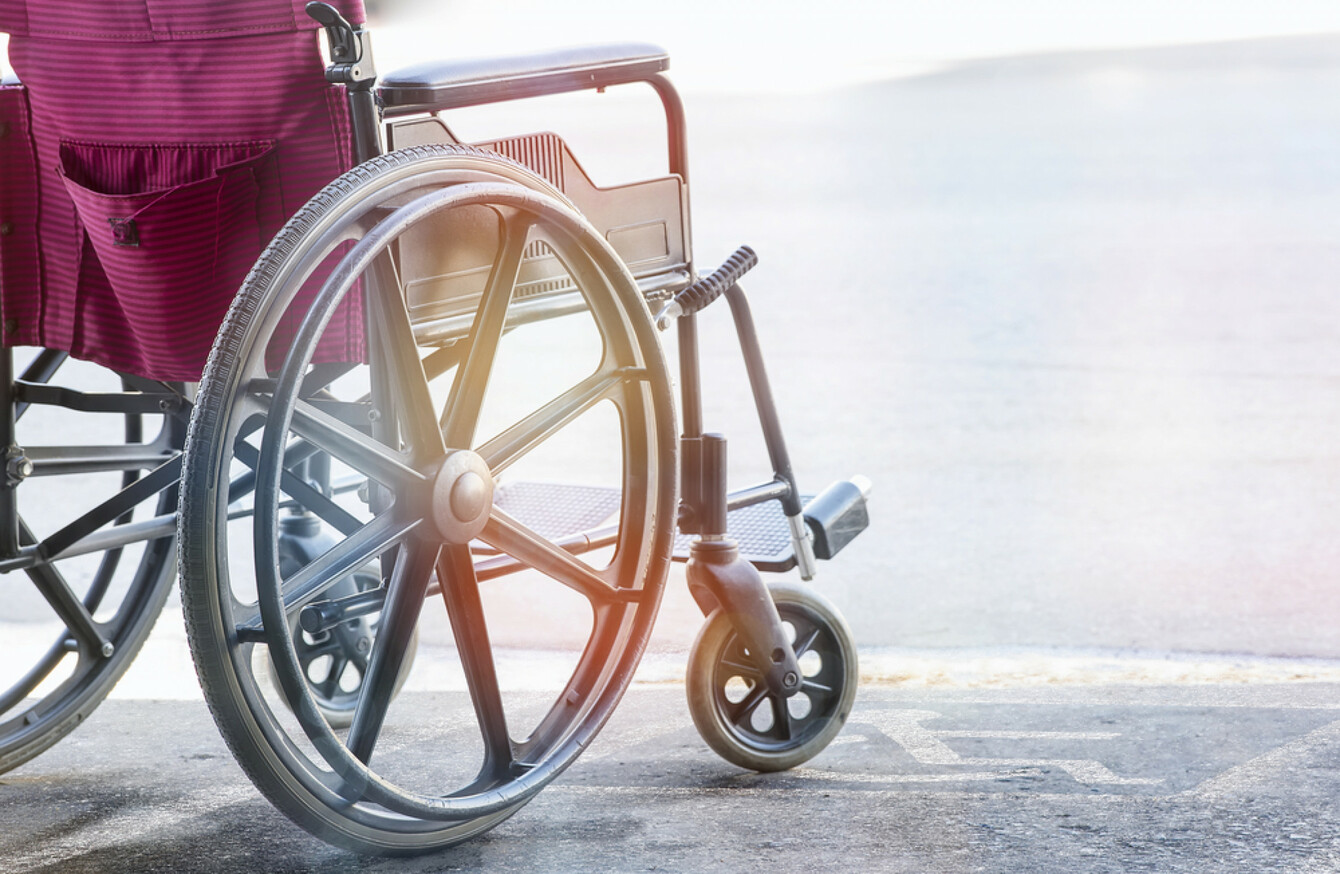 Image: Shutterstock/nampix
Image: Shutterstock/nampix
A STAFF MEMBER at a residential care home for people with serious intellectual disabilities has submitted a protected disclosure alleging serious malpractice within the organisation.
The whistleblower works for St John of God's Liffey Services in the Kildare region.
SJOG's Liffey Services provide a range of day, educational, residential and respite services for over 850 children and adults with intellectual disability. Their services are based in North Kildare and South West Dublin.
They are part of Saint John of God Community Services Ltd, a group of HSE-funded health and social care services operated by the Hospitaller Ministries of Saint John of God in Ireland. It receives millions of euro of taxpayer money every year. An audit carried out on it earlier this year found that, in just three years between 2012 and 2015, it had received €511 million.
SJOG runs dozens of centres and services across the country. It provides intellectual disability services, mental health services as well as programmes for older people and children.
The whistleblower is alleging that "serious wrongdoing" has been taking place for an extended period of time. According to a document, seen by TheJournal.ie, the whistleblower is claiming that "a small group of individuals have conspired to hide, whithold and falsify official records". The staff members has alleged that this was being done to "attempt to influence the outcome of an external forensic review" of a service user that SJOG was trying to rehouse in the community.
That user has serious mental health issues and is deemed a high risk service user, someone who would represent a serious danger to himself and those around him if he were to me rehoused with minimal supports in the community.
The HSE has been pushing a strategy of decongregation - recommending that people who live in congregated settings should move to their own homes in the community with the support they need.
Currently, there are a number of people with serious intellectual disabilities who are being housed on the site of SJOG's land.
According to the protected disclosure, a staff member at the centre was subjected to a "deeply personal and clearly orchestrated attack" on his credibility when he brought up the malpractice issues.
The supports that these service users receive are expensive and the whistleblower has alleged that SJOG's Liffey Services are currently struggling with cash flow.
In 2016, it emerged the charity paid a total of €1.64 million in top-ups to 14 executives in 2013. St John of God has said the payments were made on the advice of consultants, to discharge a pension risk. It also said the money was from the order's own resources.
The HSE considers St John of God a Section 38 organisation, which means staff must not be paid above €110,000 a year.
A spokesperson for Saint John of God Community Services said: "It is not appropriate for Saint John of God Community Services clg to comment, save to confirm that any such complaints or disclosures are managed in accordance with policy and procedures."