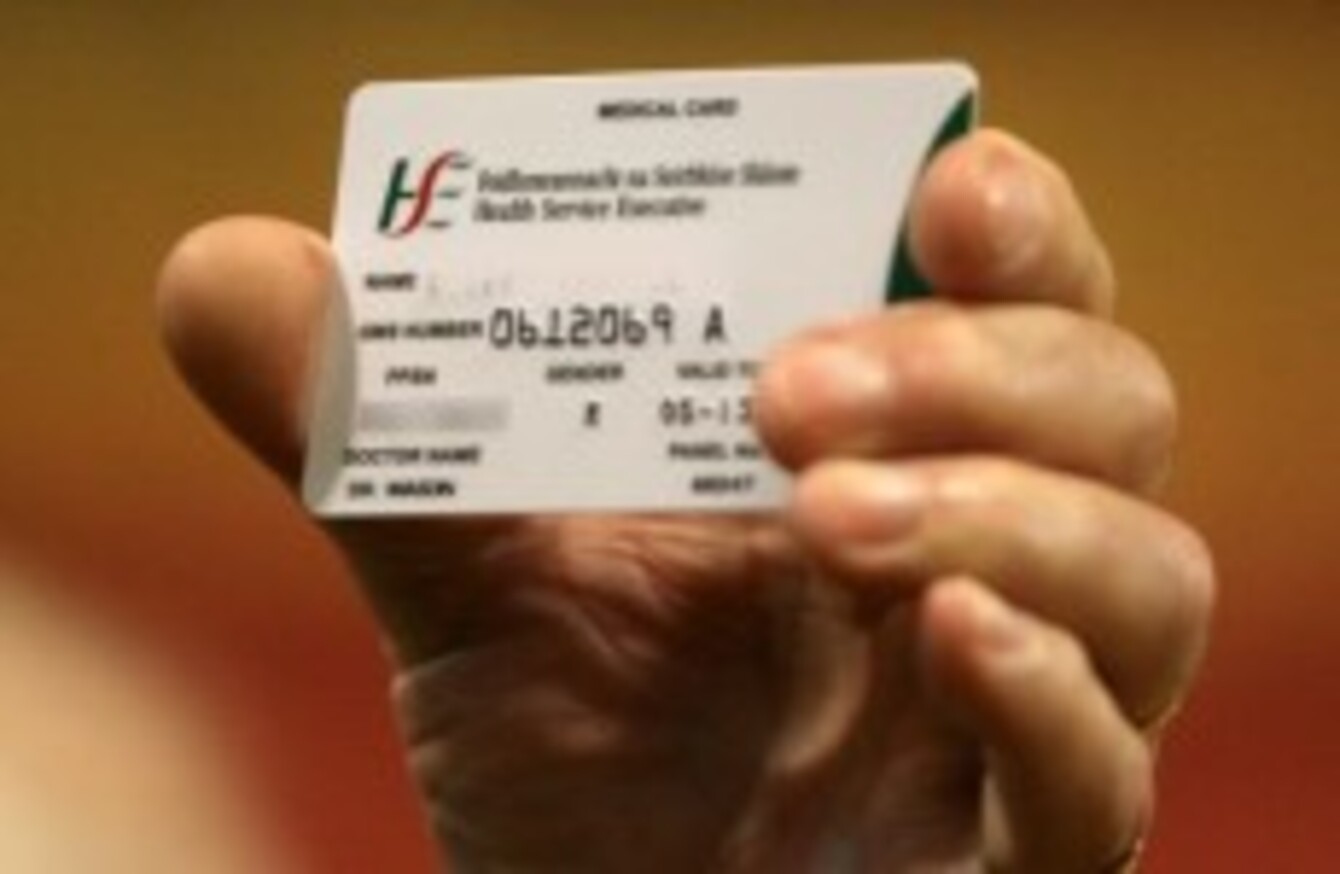 Image: Niall Carson/PA Wire
Image: Niall Carson/PA Wire
THOSE WITH DISABILITIES who have medical cards will be discouraged from re-entering the workforce by the proposed medical card review.
That is the view of the Disability Federation of Ireland, who today said that they have "a number of concerns" about a planned review of the medical card system.
On Tuesday, Health Minister James Reilly announced a medical card review in order to raise €113m in savings, raising concerns that people would lose their medical cards.
The Department of Health is seeking to make the savings by improving the accuracy of the medical card system, changing the income thresholds for those over 70, and introducing amendments to the return to work arrangements.
John Dolan of DFI says that changes to the back to work arrangements would discourage people with disabilities from taking up work.
"For many people with disabilities, the costs associated with their condition, including general medical services, therapies, transport, and the expense of medical aids and appliances, compromise their capacity to meet other basic costs of living. Removing the medical card from these people will cause their families undue hardship and stress".
He continued, "changes in the return to work arrangements in relation to medical cards poses another worry. People with disabilities who receive Jobseekers, the Blind Pension, Invalidity Pension, Illness Benefit or Disability Allowance will now find their Medical Cards replaced with GP Visit-Only cards on taking up employment.
The fear of losing this protection forces people with disabilities out of the labour market, pushing them into a poverty trap for the foreseeable future. Currently, just 20 per cent of people with disabilities are at work, compared to 50 per cent for the overall population, and this measure will only serve to widen that gap.