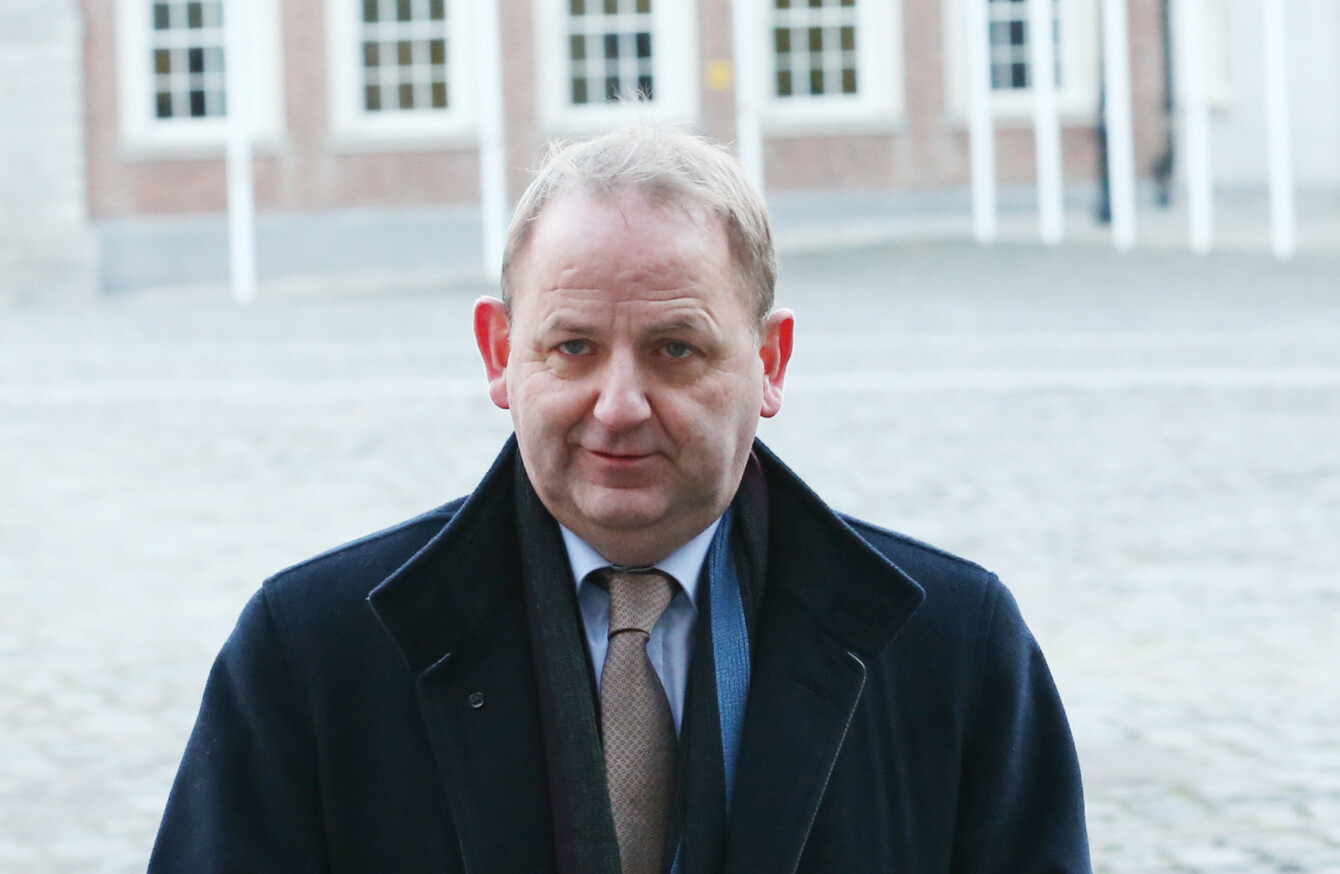 Image: RollingNews.ie
Image: RollingNews.ie
Updated 5.39 pm
GARDA WHISTLEBLOWER SGT Maurice McCabe accepts that the inclusion of a false rape allegation against him in a HSE report was not the result of any deliberate action or ill will, his lawyer has told the Disclosures Tribunal.
Michael McDowell SC said that his client accepted that the evidence established that the inclusion of the false allegation in the 2013 report "was some form of cut and paste error", and that the error was not the result of any deliberate action or ill will.
McDowell was speaking during closing submissions on the first module of the tribunal.
Last July, the module looked at the creation, distribution and use by Tusla (formerly HSE) of a file which contained false allegations of sexual abuse against Sgt McCabe and which was sent to gardaí in 2013.
The module set out to establish whether these false allegations and the file were knowingly used by senior members of gardaí to discredit Sgt McCabe.
In 2006 Ms D made a complaint against Sgt McCabe, which was investigated and led to the DPP recommending no charges, saying there was no evidence of any crime.
A Tusla file on Sgt McCabe was subsequently opened after Ms D sought counselling in 2013, to which more serious allegations from an unrelated case were incorrectly added.
McDowell said that the error, however unintentional, should never have occurred, and the document should have been carefully checked or subjected to review before it was sent out.
The failure to do that had significant consequences for the McCabe family.
"If any of those checks had happened, the sequence of events which followed would not have happened," McDowell said.
McDowell said it did not stand up to scrutiny that Sgt McCabe's file was "randomly selected" in April 2014, as he was in the public eye.
"I am asking you to reject the suggestion that it was a purely random act, and prefer the explanation that Tusla as an organisation said, we better get our act together," McDowell said.
McDowell said the tribunal would be left with an "unresolved mystery" as to why a garda referral was made on Sgt McCabe's file on 13 April 2014, and the explanation which had been given "doesn't seem to stand together."
"There is a pattern here of utter denial and evasion of responsibility," McDowell said.
He said it was "extraordinary" that a report containing false allegations was left in the Garda Commissioner's office and no attempt made to correct it once new information was received.
He said that if Tusla had not written to Sgt McCabe about the false allegations in January 2016 "for all we know nothing would have been corrected in Tusla and nothing would have been corrected in Garda HQ".
McDowell said that articles about the allegations, which did not name the sergeant, raised a very grave question mark over the probity of Sgt McCabe.
He said it was strange that journalist Paul Williams, the author of the articles, thought he didn't have to check the allegations with Sgt McCabe because the sergeant was not named.
McDowell said there was "a thin enough veil of anonymity" over Sgt McCabe's identity.
Sarah McKechnie on behalf of Tusla, said there was evidence of deficiencies in case management which Tusla had acknowledged.
She said it was that there were unallocated case files, however that was the situation, and the evidence was that those files were selected at random by case workers when there was time to do so.
"Mr McDowell acknowledges in his closing submission that there is no smoking gun here," Ms McKechnie said.
Unfortunate
Speaking earlier today, lawyers for the garda commissioner said that  "a series of most unfortunate events" led to the circulation of the false rape allegation.
After a garda investigation, the DPP decided that the 2006 allegation did not constitute an offence.
Tribunal chairman Mr Justice Peter Charleton said this morning that a GSOC review of the original garda investigation had concluded it was a thorough inquiry.
He said the investigation, headed by Garda Superintendent (then-Inspector) Noel Cunningham "would be a very good example for teaching purposes of how to conduct an investigation of this kind".
Micheál P O'Higgins SC, counsel for the garda commissioner, said that HSE officials had acknowledged that the errors which were made in 2013 were theirs.
"This was a series of most unfortunate errors," O'Higgins said. He said the errors were not garda errors, and garda officers took reasonable steps to correct the errors once discovered.
"Perhaps chaos theory was ruling, rather than any conspiracy," O'Higgins said.
The barrister said there was "no evidence the false accusations were knowingly used by members of An Garda Síochána to discredit Sergeant McCabe in any way".
O'Higgins said that in appointing Assistant Commissioner Derek Byrne and Chief Superintendent Terry McGinn to look into policing issues in the Cavan-Monaghan division, the force made an appropriate and reasonable attempt to address Sergeant McCabe's complaints.
Paul Anthony McDermott SC, on behalf of Tusla, said there was no evidence of any conspiracy or deliberate plan to cause harm to Sergeant McCabe.
McDermott said the agency wanted to apologise to those affected by the sequence of errors, and to apologise again in public to Sergeant McCabe and his family. He said the agency was revising how it dealt with historic allegations.
Michael Cush SC, for the HSE, said there was "a terrible error", and when it was discovered HSE employees took steps to recover copies of the report which had been sent out, but unknown to them, a report has also been forwarded to An Garda Síochána.
The tribunal has been adjourned until next month.