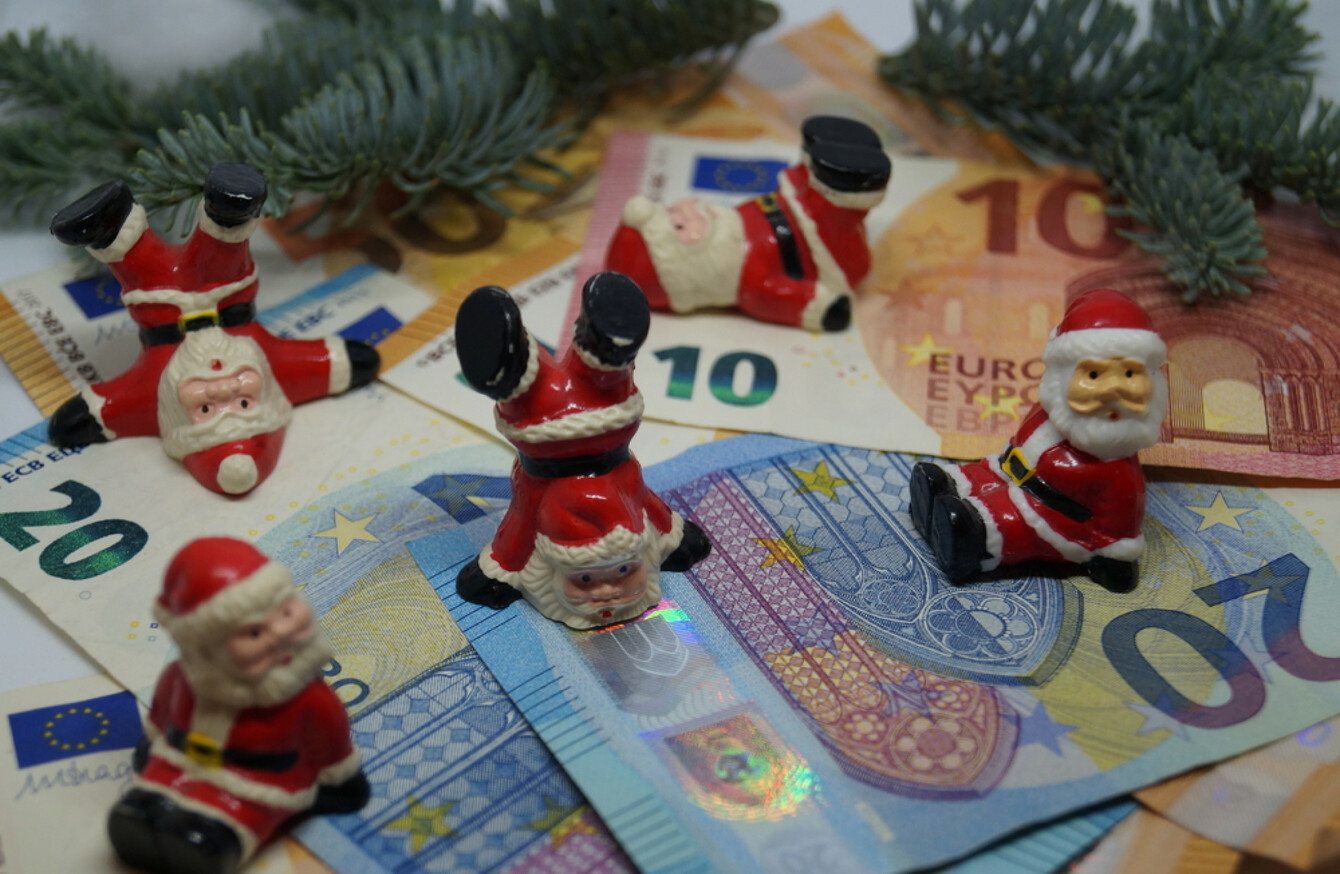 Image: Shutterstock/Steidi
Image: Shutterstock/Steidi
ONGOING DELAYS TO the Illness Benefit are expected to be resolved over the next week, but people have told TheJournal.ie how they are struggling to get by without the funds. 
Yesterday, Justice Minister Charlie Flanagan faced a number of questions from TDs about the delay or cessation of customer payments since the new automated system for Illness Benefit came in.

Flanagan said discussions are ongoing in relation to the rollout of the new software systems and that every effort is being made to resolve the situation. 
In August, there were similar problems reported, with people receiving Illness Benefit from the State waiting weeks for payments.
Kevin Mc Ardle told TheJournal.ie how his family have dipped into their Christmas savings and asked family for financial help because of the delay in his payment. 
I'm out of work after having surgery and going on Illness Benefit is your social insurance to benefit you and your family while out sick. It's a disgraceful way to treat any human being. 
Kevin has been waiting for the last three weeks for a full payment from the Department of Employment Affairs and Social Protection and says that no one seems to care that he has a family to support. 
His first application was made on 27 September, claiming for himself, his partner and their two children but he only received €198 on 4 October, receiving nothing for his partner and two children. 
Following that initial payment, he has continued to send off his applications but has not received any money since. 
In July, The Department introduced a new claim form (IB1) and a new medical certificate (MED1) to replace the previous MC1 and MC2 forms for certification of the Department's illness and injury benefit schemes.
At the time, the Department said the problems with payments arose because some GPs were continuing to use old medical claim forms despite a system change over at the start of the month.
In August, the National Association of General Practitioners accused the Department of Employment Affairs and Social Protection of "manufacturing" the delays in paying out some Illness Benefits to get GPs to use the new benefit forms issued by the Department.
However, some two months on delays are still occurring. 
'You can't keep asking people for handouts'
"My local Intreo office can't help me with payment, the social welfare community officer can't help me with payment.
I did get talking to someone in the Illness Benefit section on Monday gone and they told me they can't find my original application form.
"They said they would authorise payment for Wednesday but still no payment, and they would send another form for me to fill in, and still haven't received that," Mc Ardle claimed. 
He has since been told that he can expect a payment this Saturday but is worried he will be forced to return to work even though he is still recovering from surgery. 
"We had monies put by for Christmas coming and had to dip into that.
"This week I had to ask close family members to lend us some money, but these things can only happen once, you can't keep asking people for handouts," Kevin said. 
While his family live in hope he will receive payment this Saturday, others have reported that the Department has paid them money they were not entitled to. 
'I just want to give the money back'
One woman who received an Illness Benefit payment for seven weeks despite not being fully entitled to it told TheJournal.ie how she struggled to return the money to the  Department. 
In July, she was off work sick for three weeks and sent in an application to the Department during her first sick week. 
She said she then received a letter to say that she had to declare her partner's income – but did not bother following it up as she thought by the time it would be sorted out she would have returned to work.
The next week she said there was over €400 in her bank account. 
"I tried to ring them to see what it was for but I couldn't get anyone, it's crazy because when I was sick they wouldn't give me anything. 
"I was off work for two and a half years, I had a brain tumour in 2016. 
"Six weeks after I had brain surgery they were calling me in for appointments to prove that I was actually sick.
"When I really was sick they cancelled my payment one week because my cert was a day late but now that I'm not sick they're giving me a payment when I'm not even giving them certs," she said. 
Overall, she would have been entitled to two weeks of Illness Benefits but received weekly payments for seven weeks. 
Last week she received a letter from the Department asking her to return over €800. 
Another woman told TheJournal.ie that she received just under €2,300 from the Department and can't get through to them on the phone to return the money. 
"I got a large amount lodged into my account in error and they seem to have no interest in helping me return it.
#Open journalism No news is bad news Support The Journal

Your contributions will help us continue to deliver the stories that are important to you

Support us now
"It's nuts, people aren't getting benefit payments for weeks and I get money in error as they failed to close a claim I had back in July.
I just want to give the money back.
The Department of Employment Affairs and Social Protection said that while it cannot comment on individual cases, a person who believes they have been overpaid should contact the Department or their local Intreo Centre.
It added that it pursues recovery of all overpayments and can deduct an overpayment from subsequent welfare payments or seek an attachment to a person's private earnings.
"Depending on the size of the overpayments payment plans can be put in place for a phased recovery over a period of time," a spokesperson for the Department said. 
'Clearly not functioning'
Meanwhile, one woman said she had to join Twitter just to get in touch with the Department as they haven't answered her calls or responded to any of her emails about the delay in her payments. 
"To be honest I just want the whole thing resolved, I'm not here to cause any trouble or issues for anyone. I would much rather be at work than feel the way I am after having my baby. 
"I'm a very proud person so feel a little embarrassed to have to rely on the State to live, my head just isn't in a good place at the moment and therefore I can't work," she told TheJournal.ie. 
She said that last week her payment was short and that this week she did not receive one at all.
After receiving a direct message from the Department on Twitter she was hopeful things would be sorted soon, but changed her mind when she saw the volume of complaints to the Department on Twitter.  
Sinn Féin spokesperson for Employment Affairs and Social Protection John Brady said that Minister Doherty needs to address these issues immediately. 
"People relying on Illness Benefit are losing their payments through no fault of their own due to an automated system that is clearly not functioning," Brady said in a statement. 
In a statement last night, the Department issued an apology for "the payment difficulties encountered by customers arising from the changeover to a new IT system and for the lack of communication which added to these issues".
The Department has recently moved from a payment-in-arrears system to a real-time payment system for Illness Benefit. The new system has been introduced to speed up initial payments on new claims and provide a more efficient service to customers.The transition from the old to the new model has involved moving from a system of payment one week in arrears to payment during the current week for claims and certificates received during that week. Arising from this change a payment timing issue has arisen for a number of customers leading to higher than expected payments in some weeks followed by lower than expected payments being made in other weeks. 
"In order to minimise any disruption to their payments, customers are asked to make sure, in the case of a continuing illness, that they are certified not just for the past period of illness but for a future period of illness of at least one week or to the expected date of their return to work, if sooner," a Department spokesperson said.