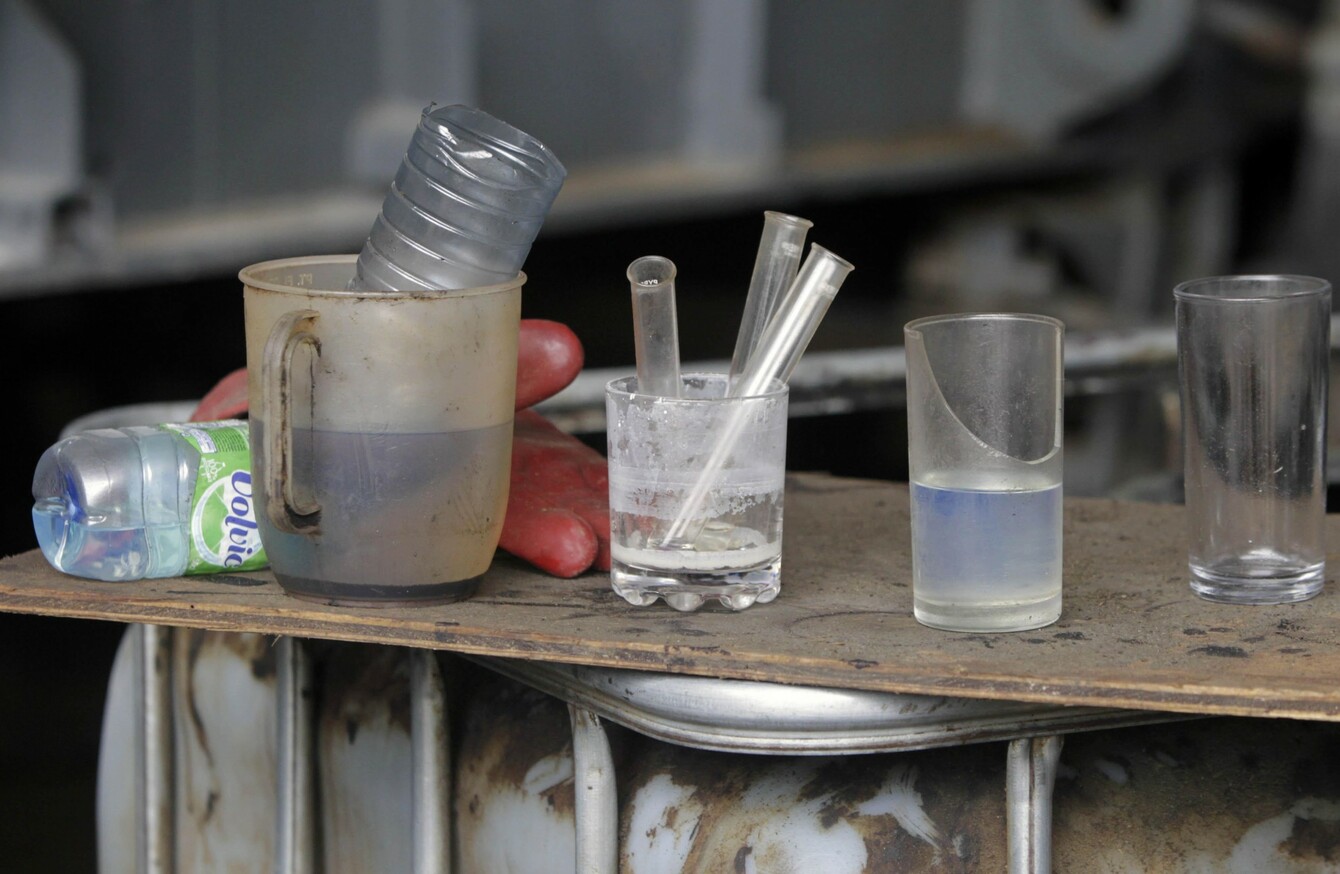 Items used for chemical testing found at a fuel laundering plant in Meath.
Image: PA Archive/Press Association Images
Items used for chemical testing found at a fuel laundering plant in Meath.
Image: PA Archive/Press Association Images
A NEW TASK Force to tackle the threat posed by organised criminal gangs operating on both sides of the border will meet for the first time next month.
The Irish government and the Northern Ireland Executive have agreed to the establishment of a Joint Agency Task Force.
The agency will be tasked with tackling the threat posed by gangs exploiting the borders between the two jurisdictions.
Such gangs have been involved in activities including violence and intimidation, large-scale smuggling operations, fuel laundering, drug dealing and extortion.
The task force will comprise of senior figures from An Garda Síochána, the PSNI, the Revenue Commissioners and the UK's HM Revenue and Customs.
The resources and expertise of the four agencies will be used "in order to disrupt and dismantle these gangs and their activities" a joint statement from the Irish government and the Northern Executive said today.
Its first meeting will take place next month, the statement confirmed.
The North's First Minister Peter Robinson, Deputy First Minister Martin McGuinness, and Justice Minister David Ford met with Foreign Affairs Minister Charlie Flanagan, Justice Minister Frances Fitzgerald, and Northern Ireland Secretary Theresa Villiers at Farmleigh House in Dublin today.
The ministers were briefed by Garda Commissioner Nóirín O'Sullivan and PSNI chief constable George Hamilton on the current threats posed by organised crime and the plans for the joint agency. The statement said:
Ministers were at one on the need to maintain a priority focus on tackling cross-jurisdictional organised crime, including that linked to paramilitarism, given its insidious and corrosive impact on society.
Incidents of cross-border crime have been highlighted as particularly problematic by both gardaí and the PSNI in recent months with the involvement of former paramilitaries being highlighted.
In October, a British intelligence found that the Provisional IRA still exists but in a much-reduced capacity.
A report released by the gardaí on the same day said that a significant number of people who had been associated with the PIRA remain criminally active, particularly in organised crime.