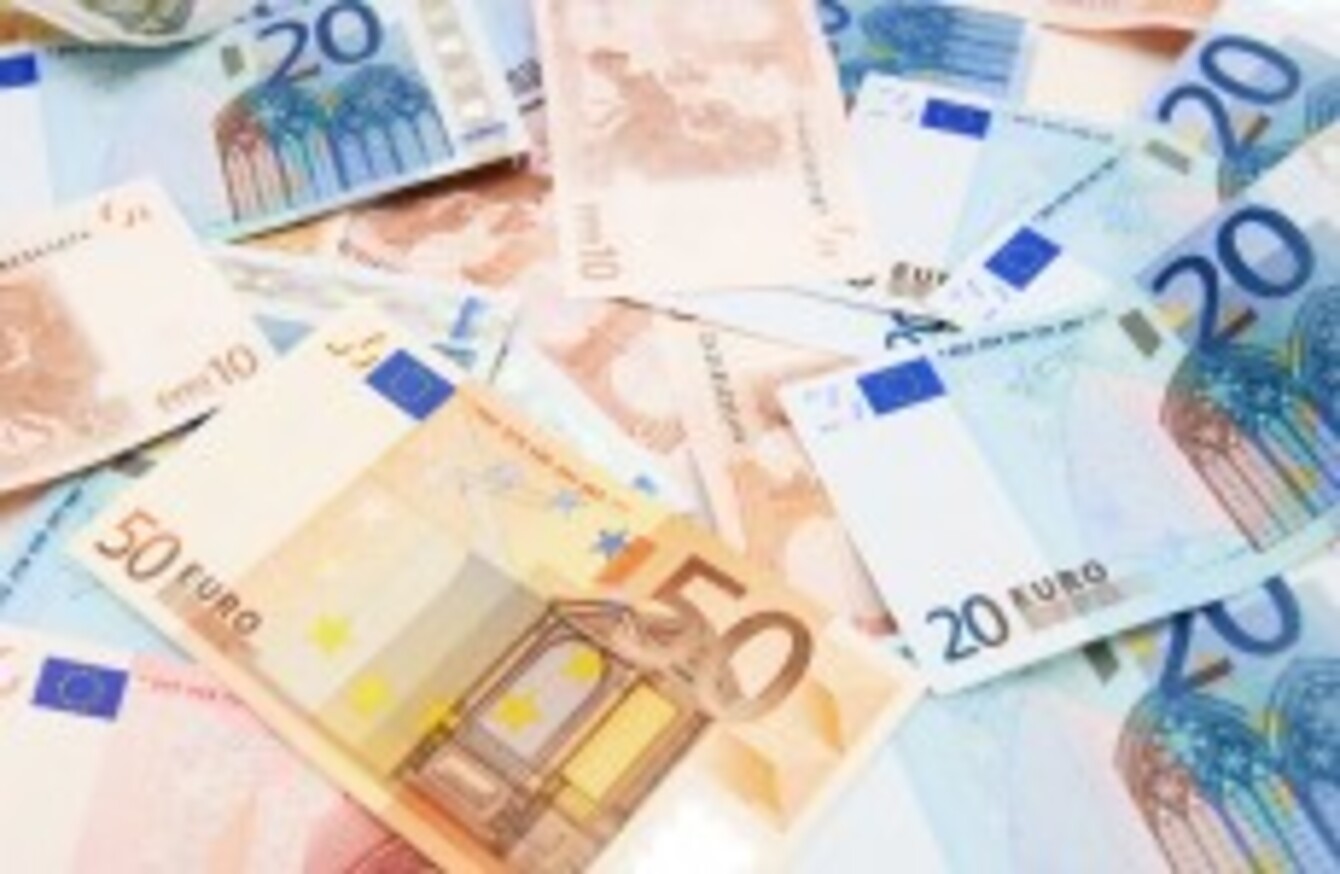 Image: Shutterstock
Image: Shutterstock
THERE HAS BEEN a fall in the number of people who say their disposable income has decreased.
The Irish League of Credit Unions (ILCU) has today published the first 'What's Left' tracker of 2014 which shows that since April 2013, disposable income has increased slightly.
In April 2013, 65 per cent of people said their disposable income had decreased, however, in April 2014 , just 54 per cent said it had.
For all adults, disposable income has increased by €13 since April 2013, while for working adults, disposable income has increased by €20 since April 2013.
Disposable income 
Speaking about the April 2014 tracker results, Kieron Brennan, CEO of ILCU said "over the past 12 months we have begun to see the first signs of possible economic recovery".
He added:
This is certainly good news and should the results continue like this throughout 2014 it is quite possible that we will see a strengthening in consumer confidence which will impact on savings and spending levels.

Those struggling to pay their bills on time every month are becoming savvier and are shopping around for the best deals or switching providers in an effort to keep costs down.
Other findings from the research shows that more people are in a position to save compared to this time last year with 44 per cent in April 2014 as opposed to 39 per cent in April 2013.
The average amount saved is €177, up from €170 in April 2013 and an increase from €175 in December 2013.
An average family household is left with €327 at the end of a typical month, a slight decrease from €367 in December 2013. This may be due to the overall increased costs per household and may take account the impact of expenses like the property tax.
The average net income for a household in Ireland is €2,710 per month, up from €2,707 in December 2013.
Education
The cost of education has increased, according to the results. There has been a jump in third level education costs by €67 per month from December 2013 to €355 per month.
There has been a significant increase in school related costs for both primary and secondary by €86 per month from December 2013 to €138 per month.
There has also been an increase in cost of extra-curricular school activities by €15 to €86 per month since December 2013.
In terms of charitable giving 62 per cent of adults donate to charity in Ireland giving an average €25 per month.
Irish donors show strong preference for supporting Irish charities, 53 per cent, as opposed to international charities, at 7 per cent.
The recent financial scandals in the charity sector has caused 9 in 10 to rethink where they donate with 20 per cent saying they have stopped donating to charity completely.