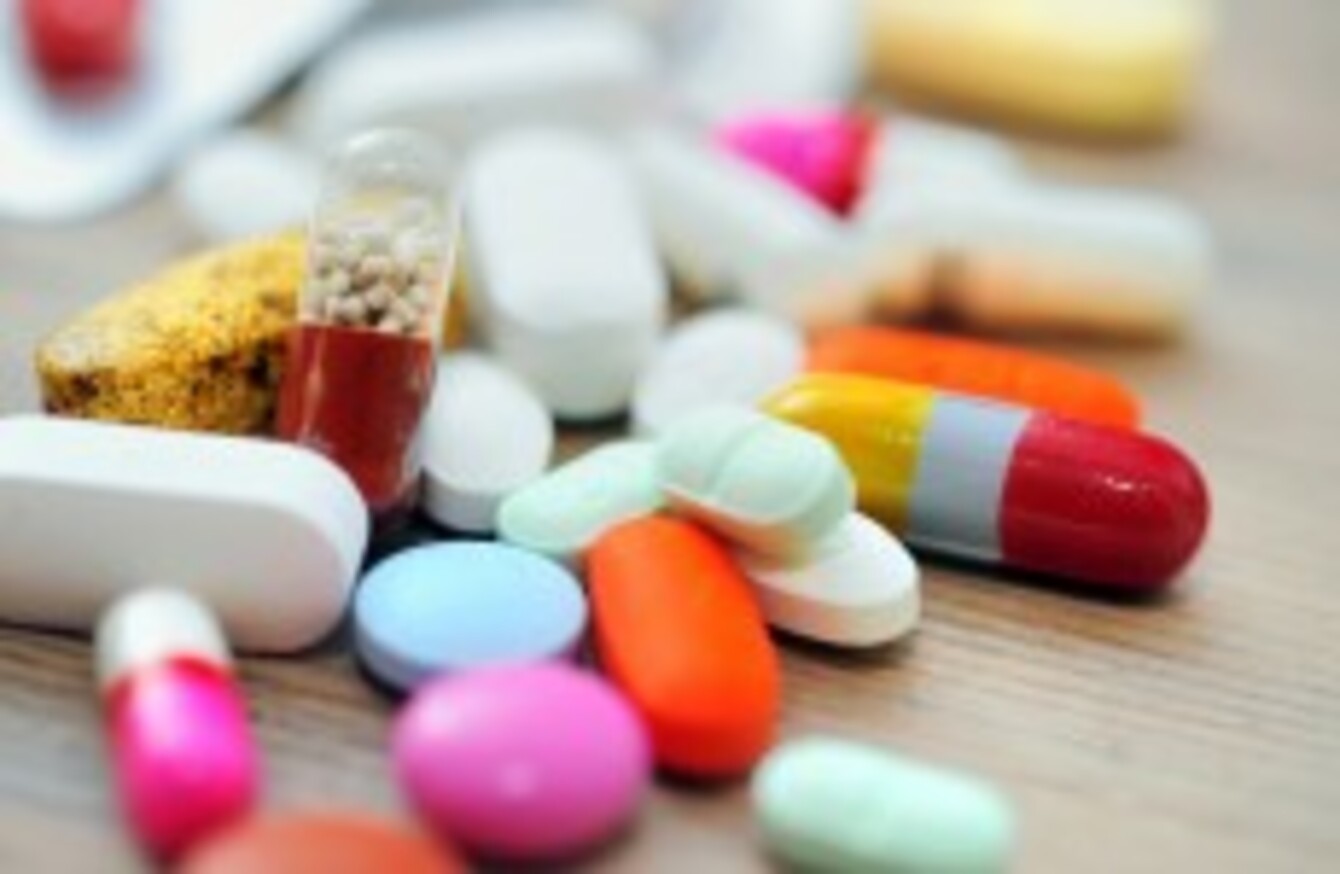 PEOPLE SHOULD NOT flush expired medicines down the toilet, or throw them down the sink, the EPA has warned.
The Environmental Protection Agency said that a 'take-back scheme' for expired medicines is needed in Ireland given the potential for environmental pollution.
The advice is contained in its National Hazardous Waste Plan 2014 – 2020, which sets out what needs to be done to improve the management of Ireland's hazardous waste.
Speaking to TheJournal.ie, Brian Quirke, an inspector with the EPA, said one of the areas the plan has identified a need for is an improved collection of hazardous waste from smaller sources such as households.
This is because people may not be aware of how to dispose of unused or expired medicines, and may be "flushing them down the toilet and sink or dispensing them in ordinary household waste".
"The concerns there are in respect to that they can be released into the environment and
may contaminate water quality and so on," said Quirke.
What about pharmacies?
He said that many pharmacies may take back unwanted or expired medicines, but they are not legally obliged to do so. The HSE has teamed up with pharmacies to organise take-back initiatives in the past.
"A producer responsibility initiative in this area would be very valuable from an environmental point of view," said Quirke. This could be similar to the other successful take-back schemes for waste electrical equipment and batteries.
The plan also makes recommendations in terms of guidance and awareness to educate people on disposing such hazardous waste products.
"It is a combined approach" that is needed, said Quirke.
What sort of environmental impact could flushing medicines down the toilet or sinkhave?
"There are concerns that if they are discharged into the water system they may affect the environment, may affect plant and animal health, and may affect water quality," pointed out Quirke.
That depends on the types of medicines that are being discharged. As an overall principle because of what may be inside they should be appropriately disposed of and not flushed down the toilet or sink.
What to do if you need to dispose of medicine
Quirke advised that people should contact their local pharmacy to ask if they will take back expired medicines, or contact local authorities to see if they have facilities to take unwanted medicines back.
There may also be hazardous waste contractors that people can get in touch with.
For more information on disposing hazardous waste, visit HazardousWaste.ie.