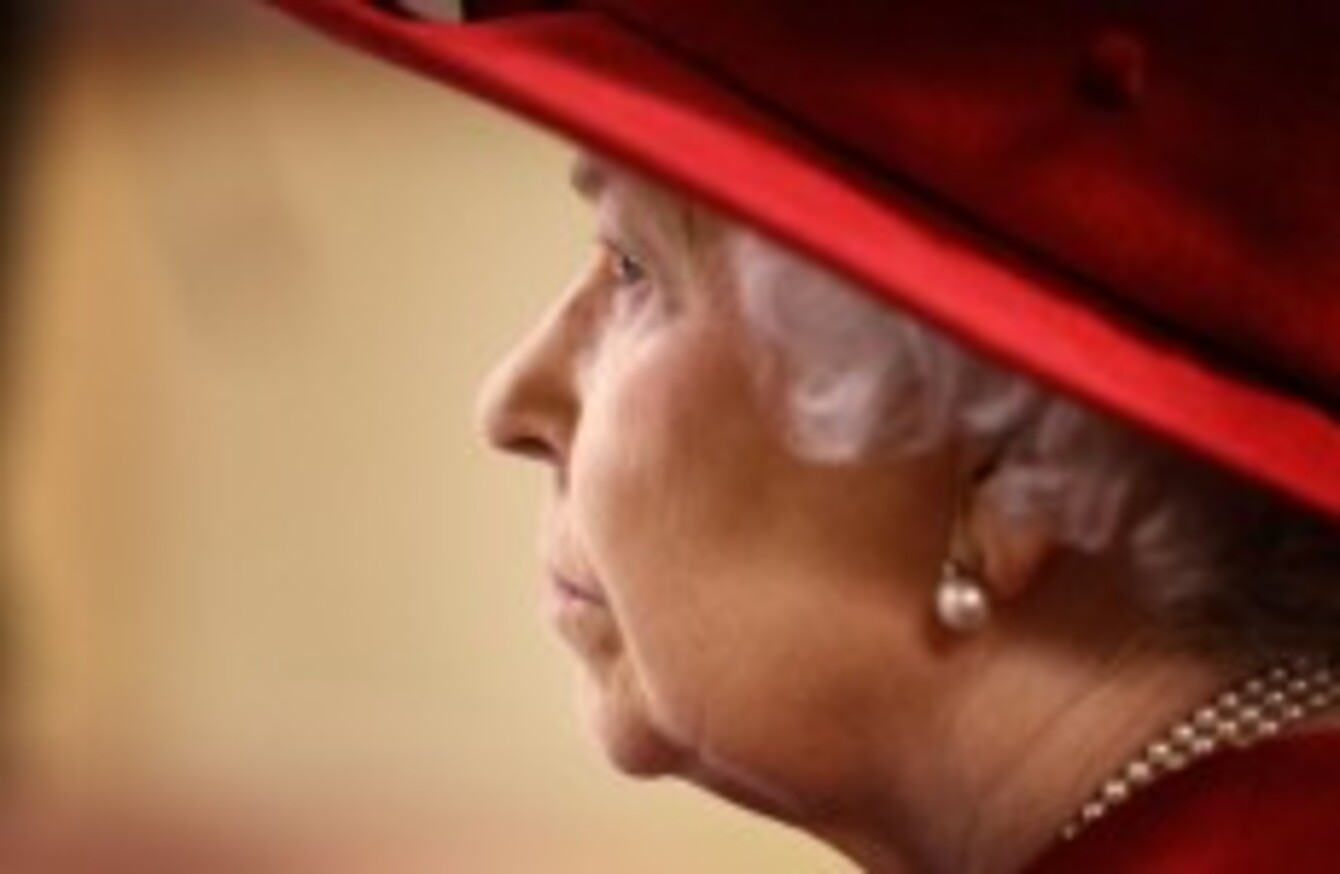 Queen Elizabeth II
Image: Christopher Furlong/PA Wire/Press Association Images
Queen Elizabeth II
Image: Christopher Furlong/PA Wire/Press Association Images
DISSIDENT REPUBLICANS ATTEMPTED to acquire rocket launchers and missiles sparking fresh security fears over the Queen's visit to Ireland next week.
The Times (subscription required) is reporting that security has been stepped up in response to the development that dissident republicans were seeking to buy arms in recent weeks. There is increased surveillance of dissidents in light of this development.
Such are the security risks, the paper reports that the British Metropolitan Police royalty protection officers who will accompany the Queen will carry firearms on the streets of Dublin – a highly controversial move that comes following "difficult negotiations" with the Irish government.
Dissident republican activity has been increasing in recent weeks ahead of the historic visit – the first by a British monarch in 100 years.
The duration of the four-day visit of the Queen is already reported to be some cause for concern amongst security services.
Whilst, the scale of the operation is made all the more complex by the overlapping visit of British Prime Minister David Cameron.
US president Barack Obama will also visit the following week. On Friday, a man was arrested in connection with threats to kill or cause harm to Obama during his two-day visit.
Up to 10,000 security services will be deployed for the two visits – 8,000 gardaí and 1,500 members of the Irish Defence Forces.
There will be road closures nationwide during the visit, details of which emerged yesterday.
Meanwhile, manholes and drains have been searched and sealed by gardaí over the past week with rubbish bins also removed along the route which the Queen and her husband Prince Phillip will travel.