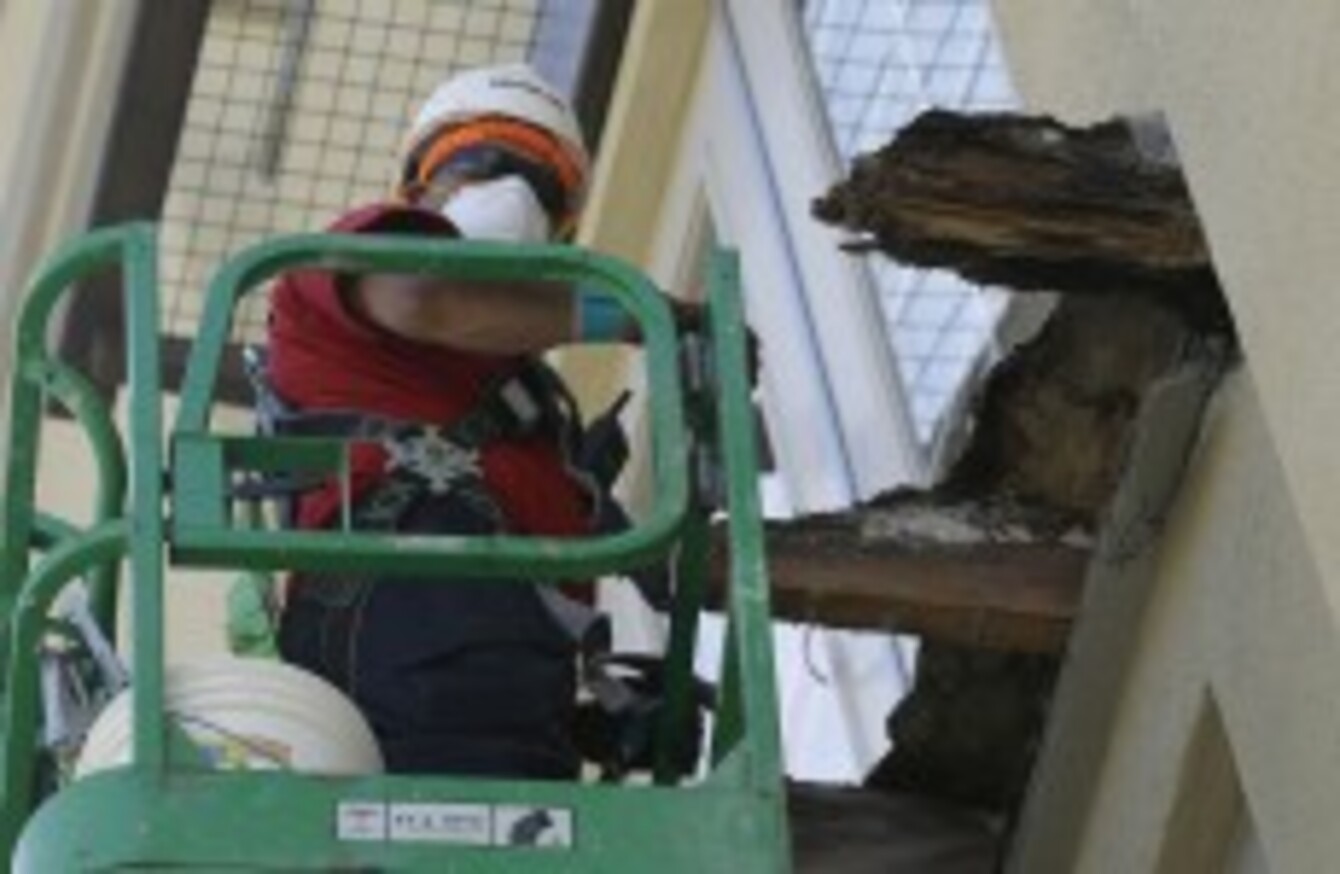 Image: Jeff Chiu/AP/PA
Image: Jeff Chiu/AP/PA
THE ALAMEDA COUNTY district attorney's office in California has confirmed it will look into the Berkeley balcony collapse as a report yesterday found severe dry rot in the wooden beams of a balcony which collapsed, killing six Irish students and injuring another seven.
The preliminary report by the City of Berkeley concluded the beams had been badly rotted by water damage.
The Los Angeles Times reports the county's district attorney's office said it was "reaching out to the city of Berkeley and our office will begin looking at this matter".
The office has the power to organise a grand jury investigation into incidents like this if deemed appropriate. However it has not given details of the nature of its inquiries and said no formal investigation has been launched.
No criminal investigation 
Berkeley Police Department has confirmed it is not carrying out a criminal investigation into the tragedy or any particular person and the city has now closed its own investigation.
Based on inspectors observations in the report published yesterday, it has been recommended that the city council adopt new and modified regulations to improve the safety of all current and future buildings in Berkeley.
The Building and Safety Division also offered their "deepest condolences to the families and friends" of the students.
#Open journalism No news is bad news Support The Journal

Your contributions will help us continue to deliver the stories that are important to you

Support us now
Laid to rest
Olivia Burke, Eoghan Culligan, Ashley Donohoe, Lorcán Miller, Niccolai Schuster and Eimear Walsh were killed in the incident on 16 June, when the balcony they were standing on collapsed. They were all J1 students and were attending a 21st birthday party.
The funerals of Eimear Walsh and Eoghan Culligan were held yesterday in Dublin. Masses for Niccolai Schuster and Olivia Burke will be held today and Lorcán Miller's funeral takes place tomorrow.
Six of those who were on the balcony when it collapsed remain in hospital while 21-year-old Sean Fahey is due to fly home to Dublin in the coming days.