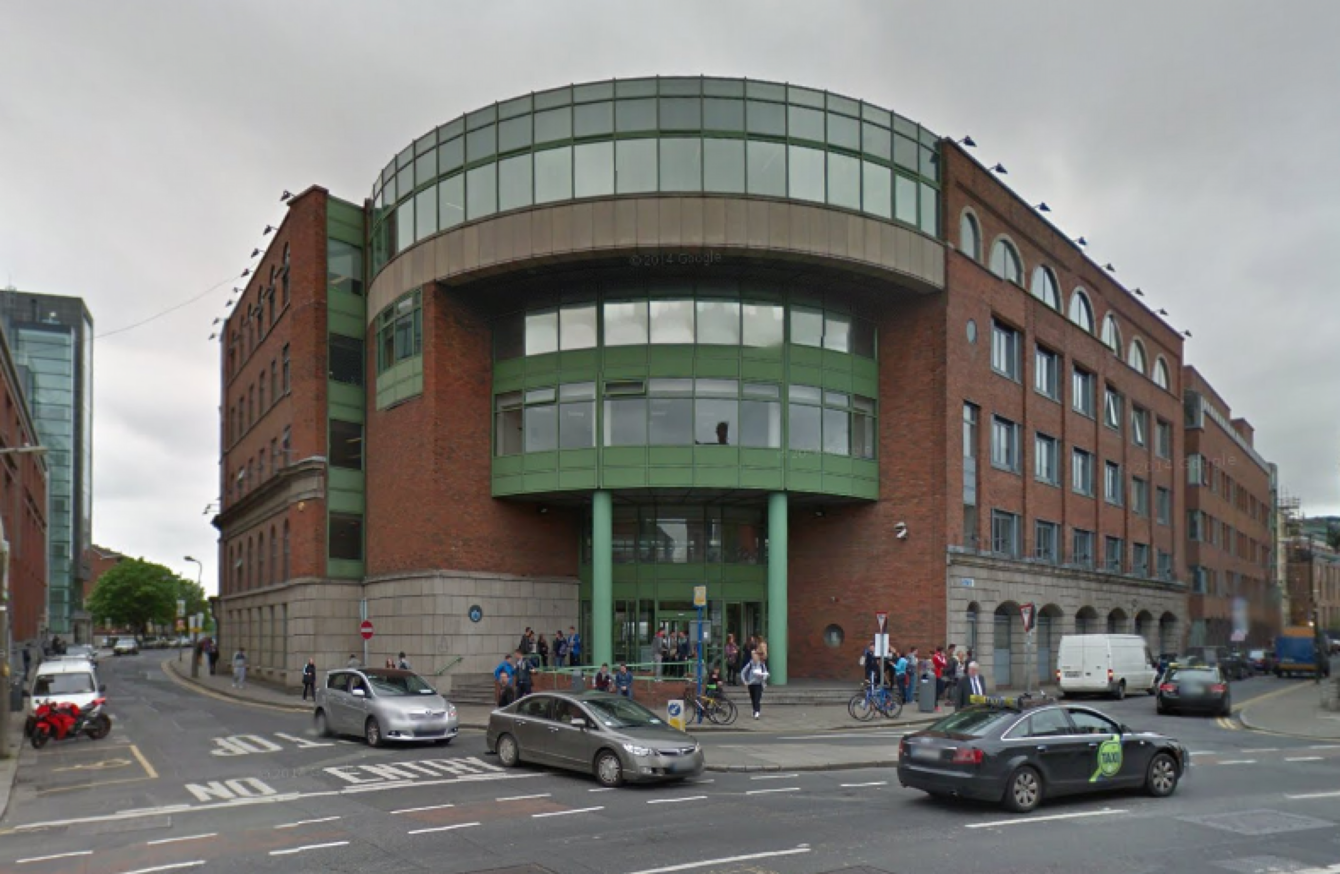 DIT building in Aungier Street
Image: Google Street View
DIT building in Aungier Street
Image: Google Street View
THE ADMISSIONS SECTION of the Dublin Institute of Technology has reversed an earlier decision that would have seen garda vetting required at the application stage of is mature student access programme.
DIT had come in for some sharp criticism for the measure, with Fianna Fáil TD Thomas Byrne, Independent Senators Lynn Ruane and John Dolan among those attacking the requirement as discriminatory and potentially in breach of data collection legislation.
Speaking to TheJournal.ie, Senator Ruane said that DIT's original proposal to require applicants undergo garda vetting was discriminatory and helped to create a stigma around returning to education for older people.
In a statement, the college said that, "taking on board feedback received, in particular from former students on the programme but also from its wider constituency, the admissions officer Frank Costello says there will not now be a requirement for Garda vetting at application stage".
The Mature Student Access Foundation Programme offers an additional route for applicants over the age of 23 who want to return to education.
On the website page for the programme, it says it is designed "for mature students who have experienced educational and/or socio-economic disadvantage and require academic and other supports to access higher education".
Participants who successfully complete this programme are then guaranteed a place on a DIT undergraduate programme.
Garda vetting is required to take some courses at DIT, but Ruane said that only around 10% of students who undertake the access programme would go on to do courses that required garda vetting.
"Even for those people, it wouldn't be worth it", she said. "By the time they actually went to do the course, they'd require vetting again. It'd be such a waste of resources."
The independent senator for the University of Dublin constituency said that staff and students from DIT had contacted her to ask for an intervention on the measure.
She said that there was no good reason to require garda vetting for someone wishing to enrol on a university access programme and said that the measure could put people off pursuing a return to education.
An access programme shouldn't be putting up barriers. It should reach the hardest to reach people. The message that would have sent out would have been so negative.
Singling out a group such as mature students in such a way was unfair and discriminatory, she added.
In a statement, Fianna Fáil's Thomas Byrne called on DIT to clarify why they introduced the new procedures.
He said: "Did a specific case prompt this decision? It's simply not fair to discriminate against a specific student group."
Ruane added that the news prompted anger from students and staff at other colleges too, with participants of access programmes at DIT and other universities expressing their outrage at the requirement for garda vetting.