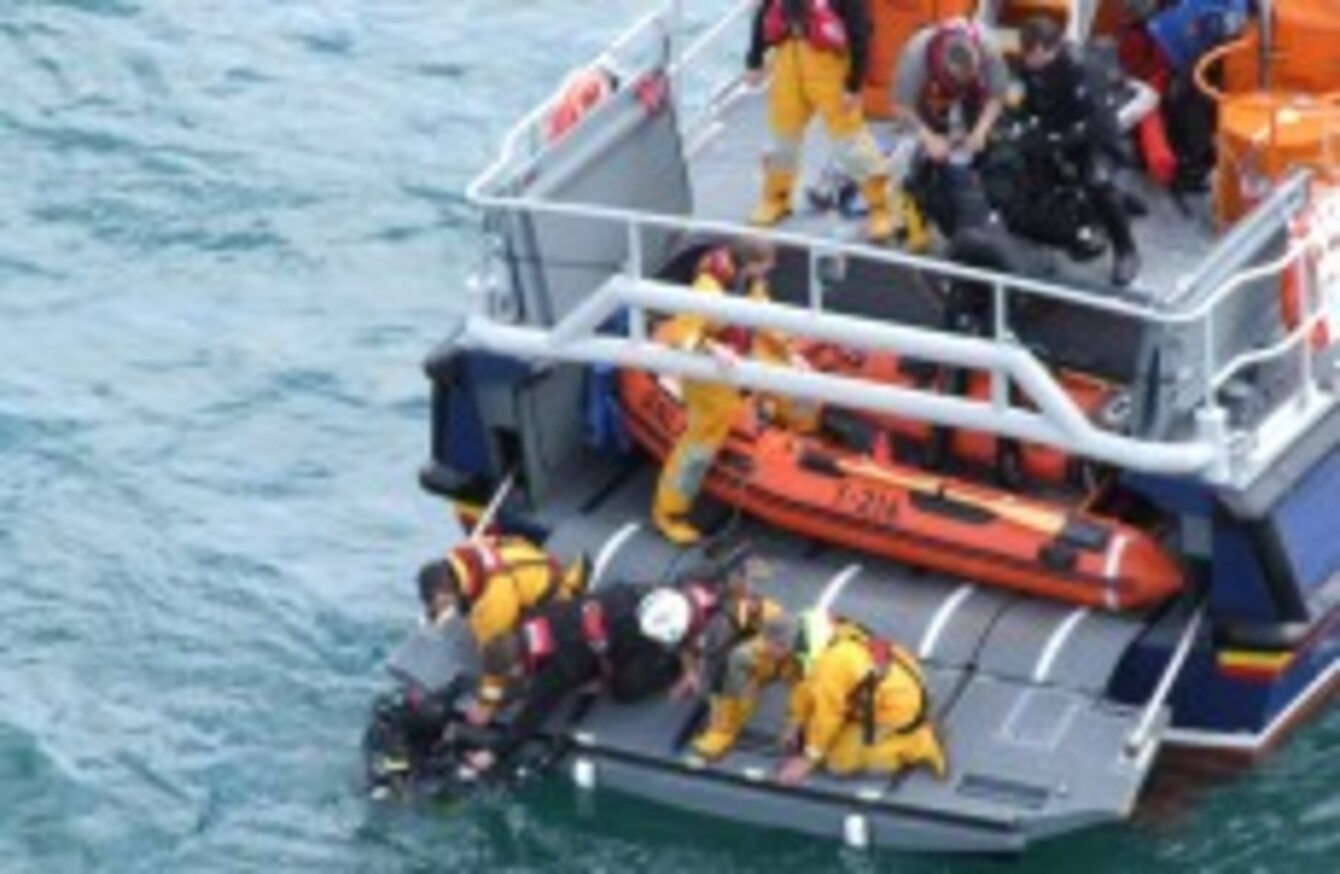 A photo taken by the Irish Coast Guard of the rescue this afternoon
Image: Irish Coast Guard/Rescue 117
A photo taken by the Irish Coast Guard of the rescue this afternoon
Image: Irish Coast Guard/Rescue 117
THREE DIVERS WERE rescued off the Wexford coast this afternoon after they drifted almost three miles out to sea.
The three men had been due back on their boat at around noon but the alarm was raised when they had not returned  an hour and a half after the expected time.
They had been diving at the Connigmore rocks, one mile south of the Saltee Islands, which is a popular spot for diving groups.
The Coast Guard helicopter, the Kilmore Quay RNLI and two local charter vessels were all alerted after the skipper of the dive boat raised the alarm.
The three men were spotted by the helicopter and the lifeboat was directed to their exact location. One diver was brought on board the lifeboat using specialised equipment, while the lifeboat crew threw out a line to pull in the remaining two divers.
All three were reported to be in good spirits and did not require any medical assistance.
"The dive boat skipper did exactly the right thing in reporting the men overdue and happily we were able to recover them safely onto the lifeboat," said volunteer crewmember Aidan Bates of the Kilmore Quay RNLI.
"They were certainly relieved to see us coming and we were delighted to be able to bring everyone home safe."
All images of the rescue via the Irish Coast Guard/Rescue 117