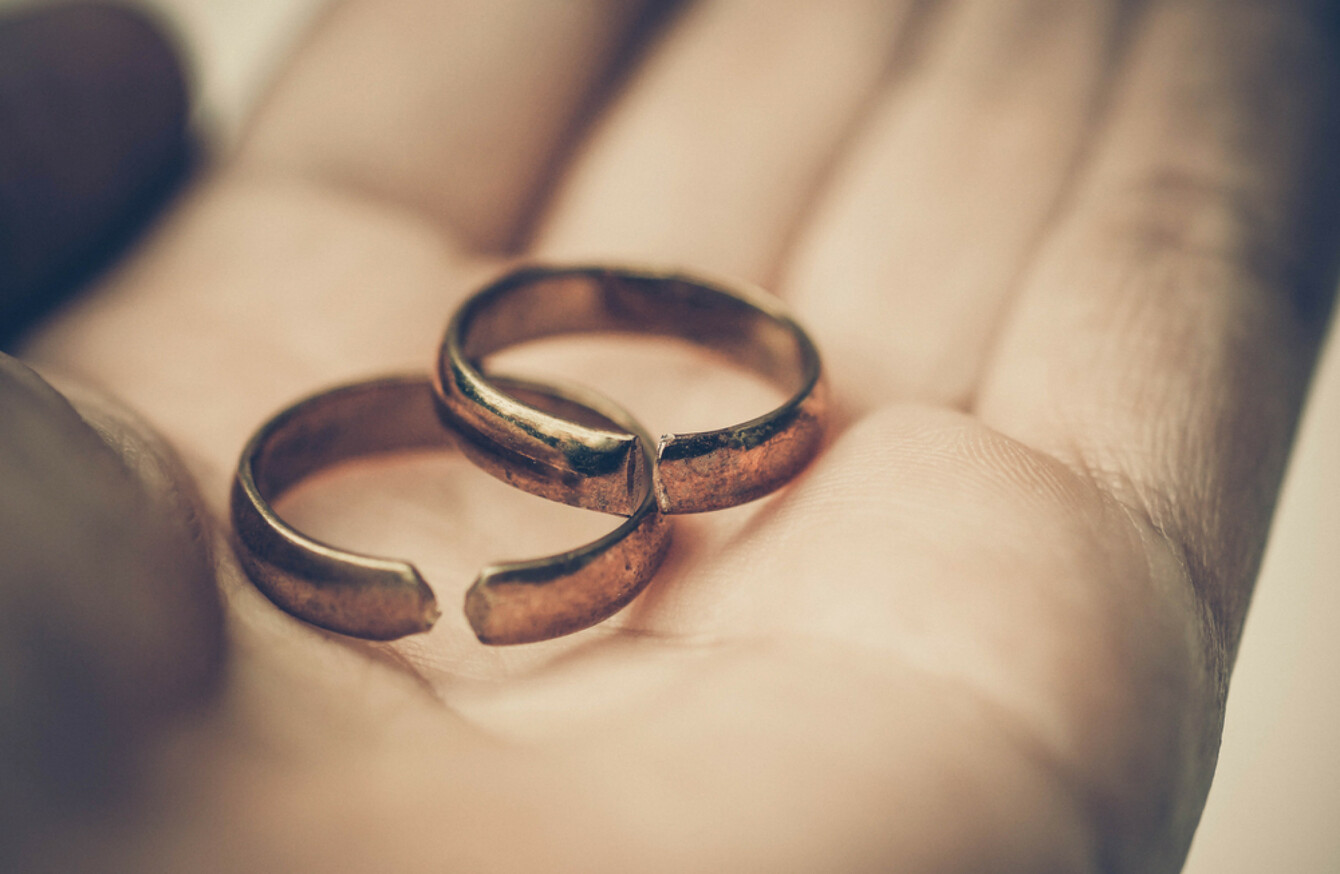 Image: Shutterstock/wk1003mike
Image: Shutterstock/wk1003mike
NEWLY RELEASED STATISTICS from the Courts Service has shown that 4,162 divorce applications were made in Ireland in 2016.
Carlow, Dublin and Tipperary had the highest divorce rates, with the numbers for 2016 slightly down on 2015. After a dip in the rates of divorce during the recession, however, the number of cases has risen in recent years
Currently, a couple must have lived apart for four out of five years to be granted a divorce in the courts.
A referendum is planned to ask the public if this period of time should be reduced to two years.
So, today we're asking you: How long should couples have to live apart before being granted a divorce?

Poll Results:
Four years and above (1023)