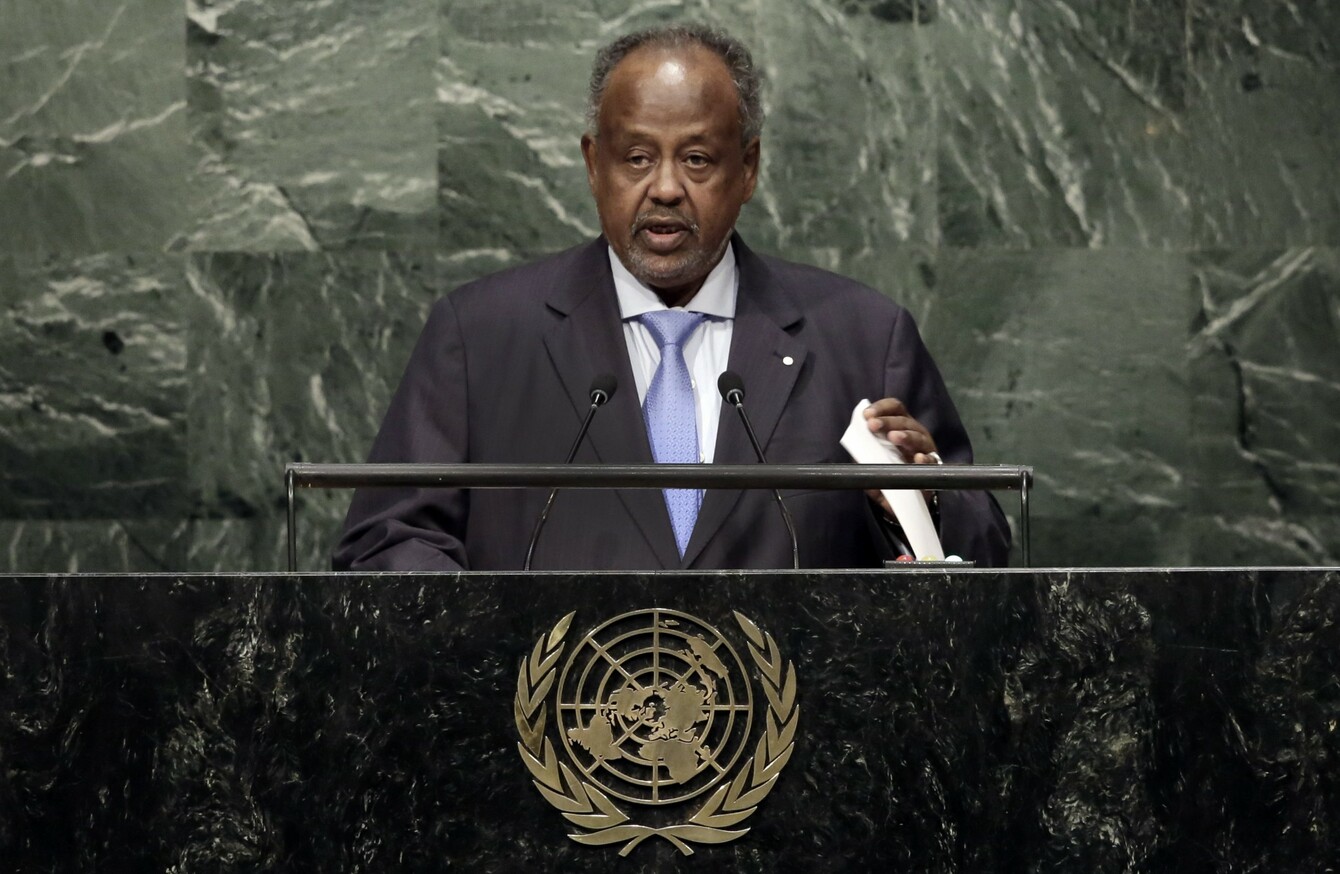 Image: Richard Drew/PA
Image: Richard Drew/PA
HIGH COURT PROCEEDINGS brought by the President of the African state of Djibouti, Ismael Omar Guelleh, over offensive Facebook posts about him have been struck out.
In his action against Facebook Ireland, Guelleh had sought several orders including one restraining Facebook Ireland Ltd from publishing or continuing to publish the content of certain Facebook accounts.
He also sought orders that the accounts be suspended pending the full hearing of the action.
He also wanted Facebook to close the accounts and remove what the President said was the offensive material.
Guelleh also sought orders directing Facebook to disclose to him the identities, names, e-mail accounts, telephone numbers, postal address and IP addresses of those associated with the social accounts he complained of.
The action was brought before the Irish Courts because Facebook Ireland Ltd is the social media's designated data processor for all accounts outside the US and Canada.
Struck out
The case returned before Mr Justice Paul Gilligan at the High Court on Thursday. The Judge was told by Jim O'Callaghan, senior counsel for President Guelleh, that the proceedings could be struck out.
The matter had been mentioned before the High Court on a number of previous occasions.
Guelleh, 68, has been President of Djibouti since 1999 when he took over from his uncle, who was the nation's first leader after it obtained independence in the 1970's.
Also known by his initials IOG, President Guelleh has been re-elected on two occasions since coming to power.
Djibouti is located on the Horn of Africa on the northeast of the continent.