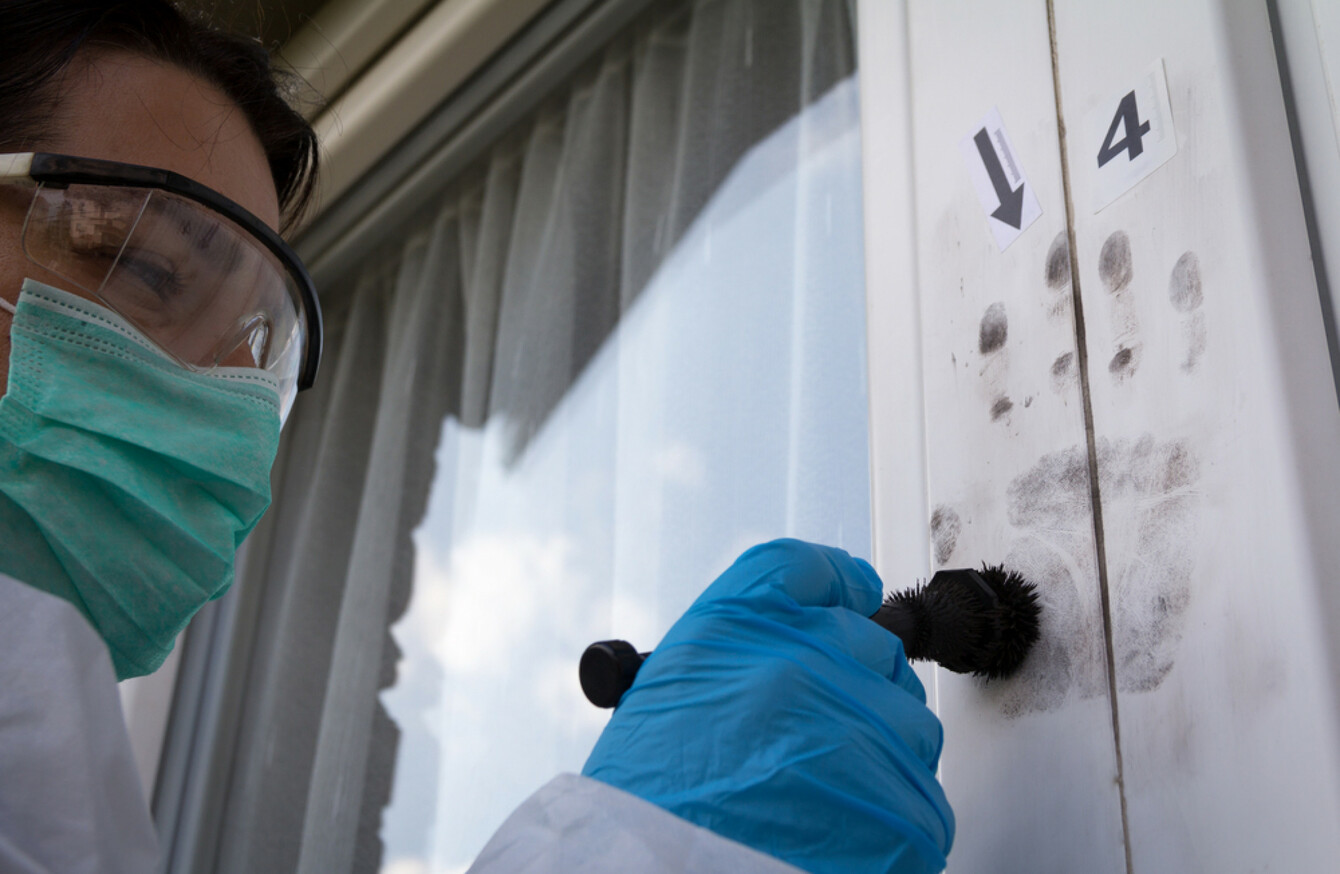 Image: Shutterstock/Zoka74
Image: Shutterstock/Zoka74
THE STATE'S DNA database, which was set up just over two years ago, helped match people to at least 30 violent crimes including sexual assaults and murders last year.
Today Forensic Science Ireland (FSI) published its annual report for 2017, which noted that 34% of crime scene samples uploaded to the database last year were linked to a person, up from 18% the previous year.
There are now more than 21,000 person samples on it and 913 investigative links between people and unsolved crimes have been uncovered.
The database was created in November 2015 and holds DNA profiles taken from suspects charged, reported or convicted of a recordable offence. It also holds DNA profiles from stains found at crime scenes. It matches profiles from suspects with those from a crime scene and can link crimes to one perpetrator.
According to the report, the area of most sustained growth is DNA, which is also the discipline of greatest ongoing development.
In the DNA area, DNA profiles are extracted from submitted items and compared with reference profiles obtained from suspects to assist the investigation of crimes ranging from burglaries to sexual assaults and murder. Blood Pattern Analysis (BPA) and examination of damage to clothing is also carried out.
The case load in 2017 included a number of high profile cases which "took considerable resources over several months because of their size and complexity". These include major drug seizures and investigations into gangland murders over the course of the year, often requiring extensive DNA work.
There were 535 'person-to-stain matches' in 2017 and 478 of these were person to single case matches providing assistance to 478 investigations.
In 57 cases the person was linked to multiple case matches providing assistance to 297 investigations.
In total 775 cases have been aided by the operation of the DNA Database in 2017. The details of the cases involving person-to-stain matches is available on
In total, 81% of the profiles that matched stains originated from samples taken from suspects while 18% originated from convicted offenders.
Commenting today on the launch of the report, Justice Minister Charlie Flanagan said: "High quality forensics help establish the facts and turn the wheels of the criminal justice system. Public trust in the justice system relies on the validity of the evidence presented to the courts.
"That evidence is gathered and analysed by the expertise within FSI, underscoring the critical role it plays in the criminal justice system. Strong forensic processes, allied to good policing, are capable of creating a climate of deterrence for potential criminals and increasing public confidence in the criminal justice system."
A new laboratory for FSI is due to open in 2021 and the minister said it will provide FSI with a modern, purpose-built facility, achieving best practice standards for evidence processing, analysis and storage.
"The government wants to have the best and most modern forensic facility, to set the standard for the avoidance of contamination and the recovery, identification and interpretation of trace forensic evidence," he added.
"It represents a significant and important investment in our criminal justice system and is a practical demonstration of the government's commitment to investing in the fight against crime."