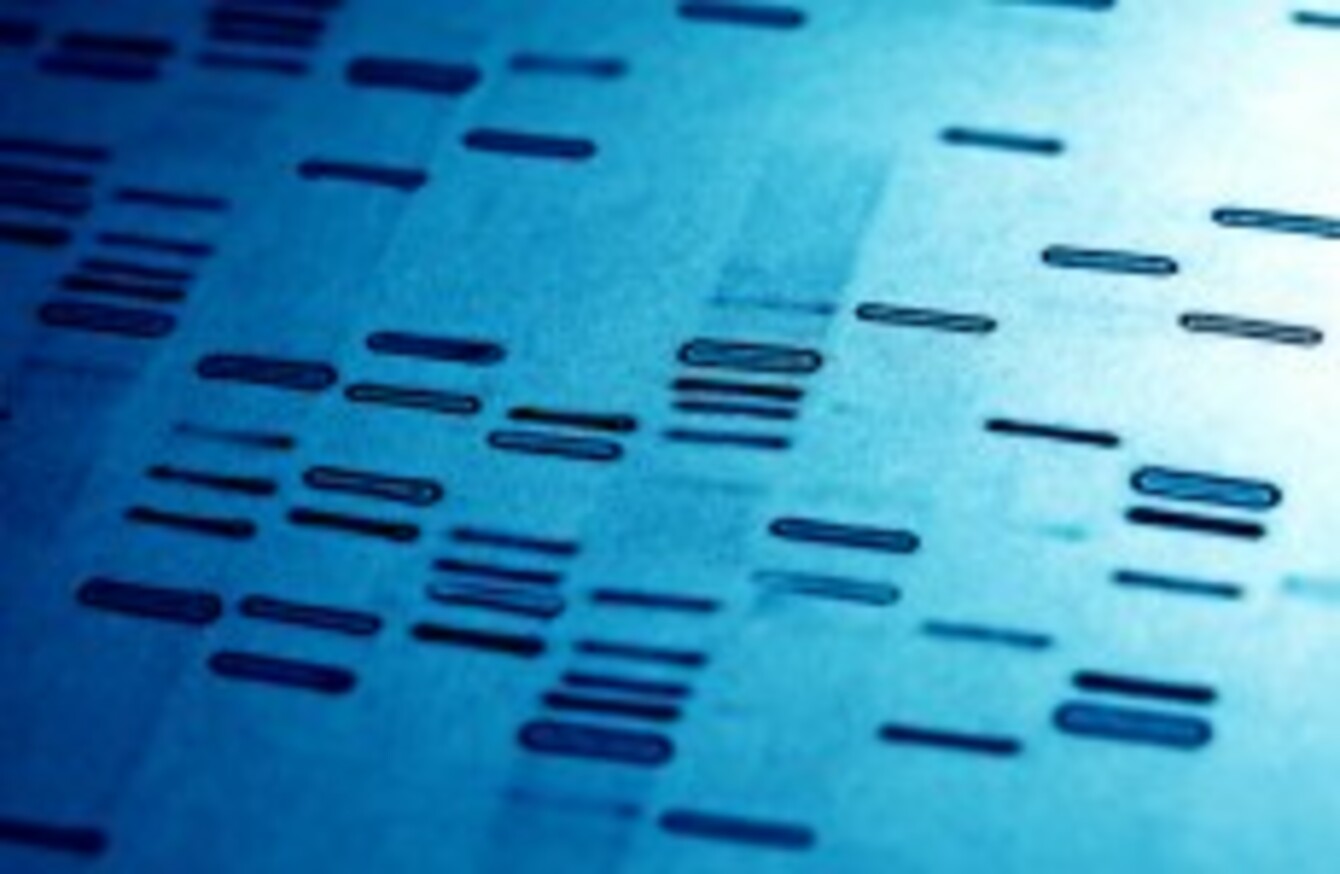 Image: Shutterstock/isak55
Image: Shutterstock/isak55
THE NEW NATIONAL DNA database which is expected to become operational this year, according to the Minister for Justice Frances Fitzgerald.
The database will help to solve crimes and trace missing persons, with criminals who receive a sentence of 5 years or more having their DNA logged.
Criminals 
Perpetrators of most crimes involving a sexual offence will also have their details placed on the database, regardless of the sentence.
Answering questions about Garda equipment and resources, the minister said that the
the Garda authorities currently have 6,500 desktop computers operating in 430 networked locations across the Garda Síochána estate, each with access to a variety of Garda systems such as PULSE, the Fixed Charge Processing System, the Garda National Immigration Bureau Information System and the Garda Portal in addition to email and Internet facilities.
However, the minister said the precise details of the number of computers in operation broken down by each of the 430 locations is not readily available and would require a disproportionate amount of Garda time and resources to compile.
IT issues 
Minister Fitzgerald said that the Garda Inspectorate report on Crime Investigation highlighted IT issues within the force.
I have entered into discussions with my colleague the Minister for Public Expenditure and Reform in this regard and there have also been preliminary discussions between my Department, the Garda Inspectorate and the Garda Síochána in order to identify what can be implemented in the short, medium and long term.
She said a separate internal in-depth examination of all the recommendations in the Garda Inspectorate report has also been commenced by the Garda Commissioner and this will also encompass those relating to technology.
She said that she had been informed that a project to migrate all Garda desktop PCs to a new industry standard operating system is 95% complete and will be fully completed in January 2015.
An additional upgrade that will facilitate additional functionality in the area of data classification is also being implemented as part of this upgrade.

More efficient and cost effective printing services and data storage facilities and the virtualisation of server environments have also been achieved in recent months and the forensic capacity of An Garda Síochána will soon be enhanced by the new national DNA database which is expected to become operational in the new year.