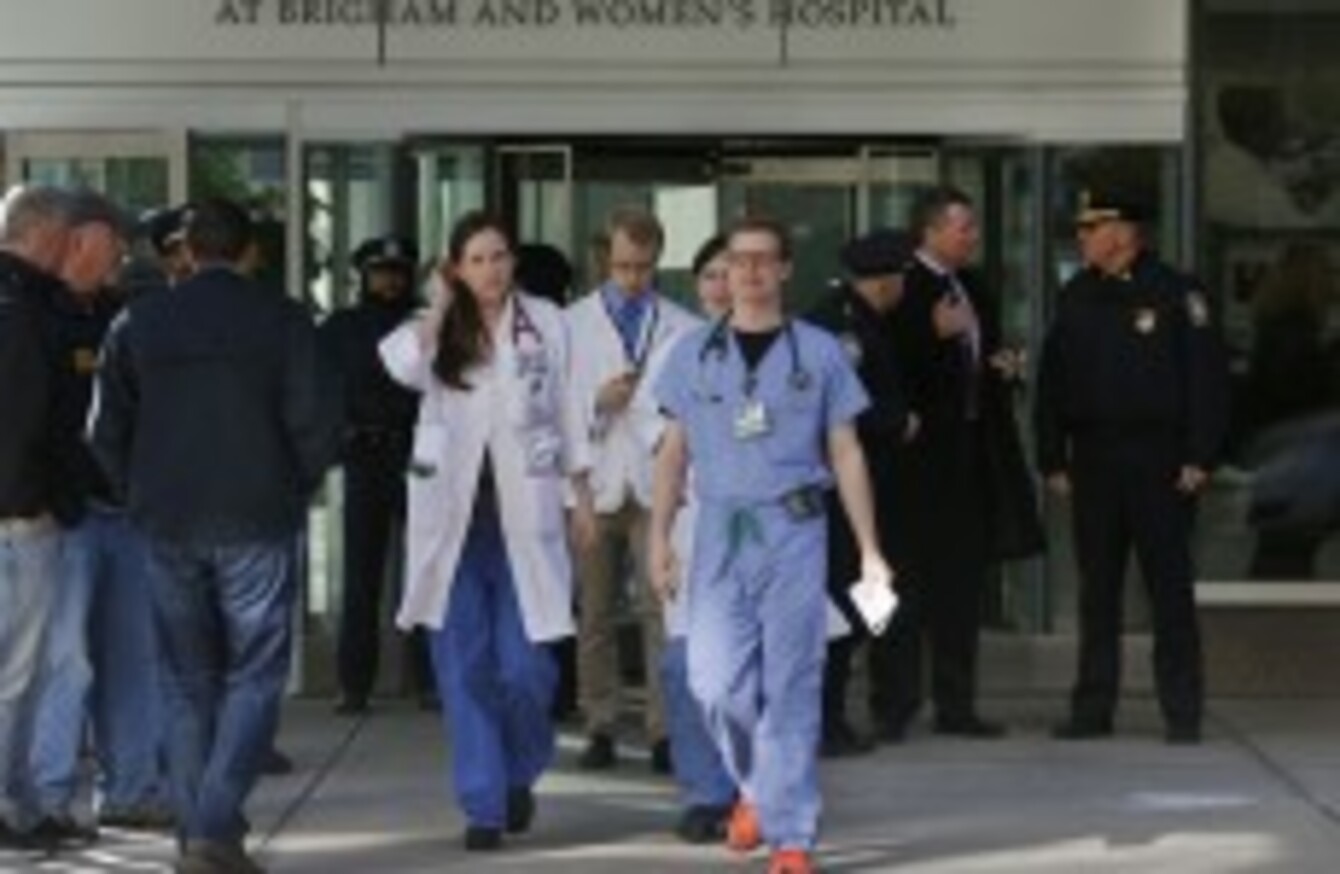 Image: Steven Senne/AP/PA
Image: Steven Senne/AP/PA
A DOCTOR WAS critically injured when a man opened fire today at a hospital in Boston, police in the US city said, adding the suspected gunman then shot himself.
The incident occurred shortly before noon at Brigham and Women's Hospital, where the situation was now "under control," Boston police chief William Evans said at a press conference.
Police received several 911 calls starting around 11am local time reporting shots fired at the prestigious hospital's cardiovascular centre, across from the main entrance.
"By 11:07, we received another call of a doctor being shot and people barricaded themselves inside offices," Evans said.
The doctor injuries are "life-threatening," he added.
Evans said there was a "particular reason" why the shooter targeted the doctor, The New York Times reports.
- © AFP 2015 with additional reporting by Michelle Hennessy.