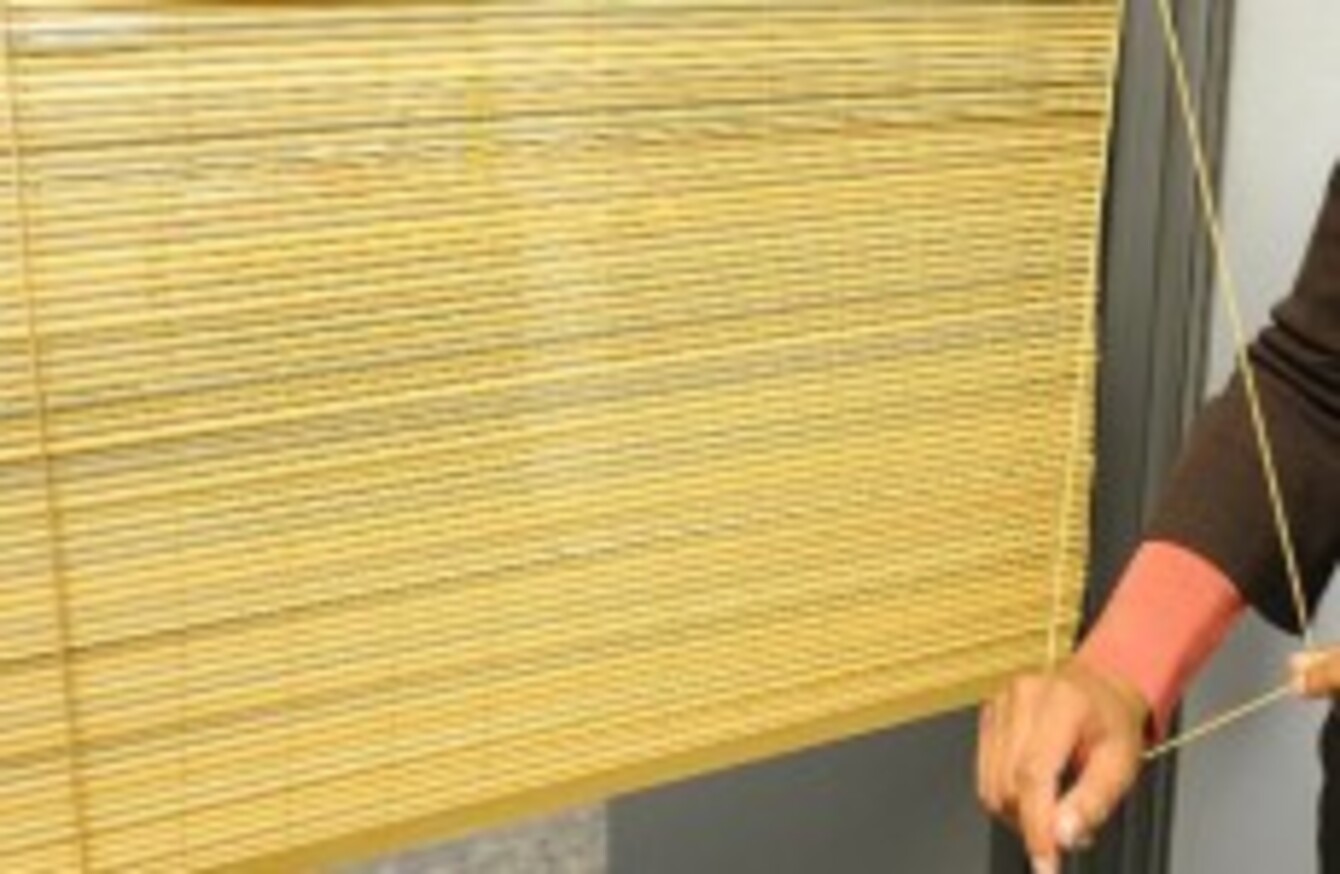 File photo
Image: AP Photo/Consumer Product Safety Commission
File photo
Image: AP Photo/Consumer Product Safety Commission
THE IRISH ASSOCIATION for Emergency Medicine (IAEM) has called for a ban on looped-cord window blinds following the death of a toddler who became tangled in such a blind earlier this year.
The call echoes that of the parents of two-year-old Dean Patrick Regan-Russell from Tralee in Co Kerry who died at Our Lady's Hospital for Sick Children in Crumlin, Dublin in January of this year four days after an incident involving the blind that occurred in his bedroom in Tralee.
RTÉ reports that Dublin City Coroner Dr Brian Farrell recorded a verdict of accidental death and said he would be writing to authorities to raise concerns about the design of certain blinds.
But the IAEM said this evening that accidents involving young children and looped-cord blinds were still occurring despite improved standards being introduced at a national and European level.
The group called for an outright ban, saying in a statement:
Due to the recurrent nature of these preventable tragedies, it seems that current European and national standards for internal blinds are insufficient to prevent tragic loss of life.

Internationally, the closed loop system has been banned and blinds recalled in the USA, Canada and Australia. In the UK there are campaigns to ban the closed loop system as a result of similar tragedies.
The IAEM said it was advising parents not to purchase looped-cord blinds but for those who already have them in the home, to cut the loop to make it safer:
"Cords should end at least 1.6 metres above the ground so children cannot reach them. Replace cords with curtain or blind wands," the statement added.