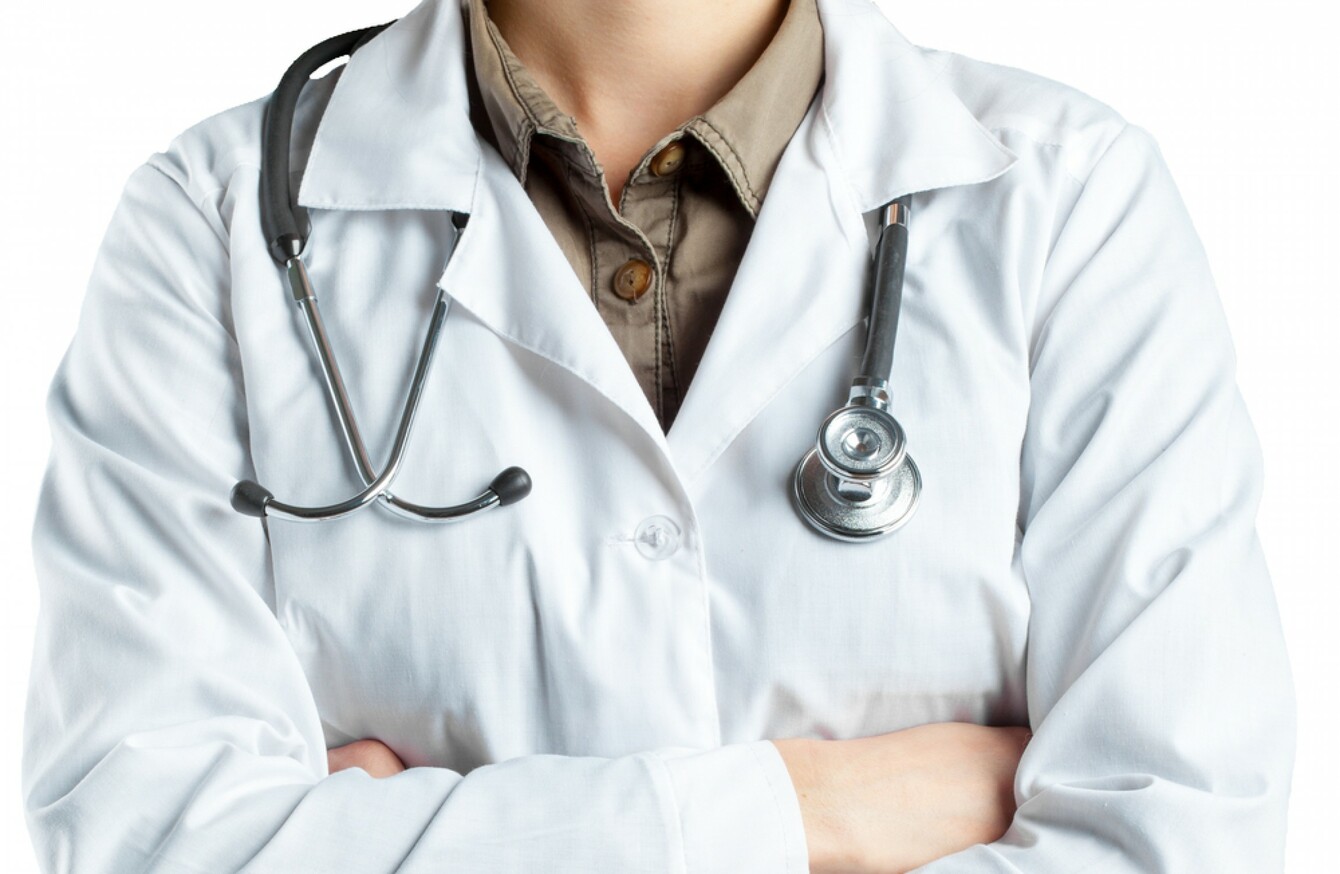 Image: Shutterstock/FabrikaSimf
Image: Shutterstock/FabrikaSimf
IRELAND'S INCREASING NEED for doctors is mainly being met by employing foreign-trained doctors, according to a new report from the Royal College of Surgeons in Ireland (RCSI).
Research carried out by the RCSI's Health Workforce Research Group found that approximately 700 Irish doctors graduate from the six medical schools in Ireland each year. However, the percentage of Irish doctors on the Medical Council register continues to fall.
While the number of new entrants to the register doubled between 2012 and 2015, the numbers of graduates from outside Ireland who joined the register accounted for two-thirds of all new registrants in 2015.
Africa contributes the highest number of doctors in this regard, with 28%, and Pakistan supplies more than 20% of Ireland's foreign-trained doctors.
The report states that the systemic drivers of this trend include:
High rates of emigration among graduates of Irish medical schools, attracted by better working conditions, training and career opportunities in other English-speaking countries
The need to be compliant with the European Working Time Directive, which restricts hospital doctors' working week
Increasing demand
The RCSI said an important new pattern is "the growth in the numbers of doctors trained in other European Union (EU) countries, which now represent 20% of foreign trained doctors".
Graduates of medical schools in Romania, Hungary, Poland and the Czech Republic included not only nationals from these countries, but many non-EU nationals and a significant number of Irish nationals.
The analysis, which summarises Medical Council registration trends, alongside data from the HSE's National Doctor Training and Planning unit, also profiles the nationalities and countries of training of non-consultant hospital doctors (NCHDs) working in Irish hospitals. While the numbers of NCHDs increased between 2011 and 2015, most of these were recruited to non-training posts.
The RSCI said this means "efforts to put in place a specialist-delivered health service are being undermined".
'Brain drain'
Professor Ruairi Brugha, RCSI's Head of the Department of Epidemiology and Public Health Medicine, said: "We need high level recognition of the scale of the problem and we need radical responses, given the time and type of hospitals needed to train hospital specialists.
Currently, Irish hospitals are employing increasing numbers of foreign-trained doctors into posts that don't provide these doctors with an adequate level of supervised training. This is not good for patients, or for these doctors' careers.
Brugha said the high turnover of such doctors "confirms earlier research which shows that international recruitment is not an effective strategy". He said that of those recruited are leaving Ireland for the same reasons Irish doctors leave, a process he describes as "brain gain, followed by brain waste, ending with brain drain".
Brugha explains: "This involves firstly a brain gain through the recruitment of non-EU trained foreign doctors. Then 'brain waste' through slow or stagnant career progression for these individuals leading to deskilling, and finally 'brain drain' through the onward migration of these doctors, mainly to other wealthy countries."
The report states that Ireland needs effective retention measures to "achieve medical workforce sustainability and to comply with our global responsibilities not to recruit doctors from poorer countries that can ill afford to lose their doctors".
The RCSI said this means providing better working conditions such as shorter and more flexible working hours; better terms and conditions, including equitable salary levels for new consultants; and more attractive training and clearer career paths for doctors who graduate here.